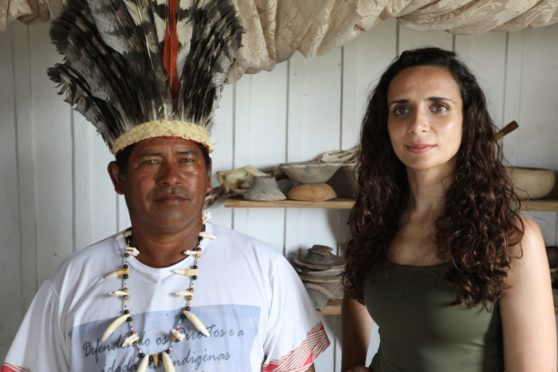 For Ella Al-Shamahi, hacking through an Amazonian rainforest, conducting archaeological digs in conflict zones, running towards bullet fire and dodging landmines is just another day at the office.
The National Geographic explorer and paleoanthropologist has travelled the globe in search of ground breaking archaeological discoveries in some of the world's most remote, inaccessible and inhospitable territories.
Her latest mission led Ella into the depths of the Amazonian rainforest, for her new series, Jungle Kingdom: Lost Kingdoms Of The Amazon. Alongside a team of fellow archaeologists, Ella and a National Geographic film crew travelled to Colombia, Brazil, Bolivia and Peru in late 2019.
They were searching for evidence of ancient Amazonian civilisations and citadels in the remotest areas of the vast but shrinking rainforest. The first episode, which airs on Channel 4 next weekend, joins the British explorer and her team in Brazil, where she helps discover a vast ancient settlement and meets an indigenous tribe fighting to retain their land rights.
"The Amazon was not a pristine wilderness," explained Ella. "It was heavily cultivated by indigenous people, who maintained it very responsibly. They had these massive, urban sprawls within the Amazon. Then suddenly, they disappeared. There was a massive 90% population crash because Europeans came in with infectious diseases. The Amazon was incredible but a reason these vast urban sprawls were discovered was from the air, due to deforestation. Flying overhead, you see this lush rainforest suddenly turn to barren land and fire. It's being destroyed in real time."
As she trekked through the jungle, she was besieged by jungle critters. "At one point, I counted about 60 bites on my arms alone," she said, but it was worth it as she saw ancient rock art that had just been discovered by archaeologists. She said: "Our archaeologists estimate it could be the most significant rock art in the whole of South America. We were the second team to see it. We trekked through dense rainforests for hours and suddenly you look up and there are ancient red ochre drawings everywhere of people holding hands, animals, geometric shapes. Seeing this art and handprints made by ancient Amazonians gave me goosebumps."
Rumours of the fabled El Dorado in the Peruvian Amazonian jungle began in the 16th Century with European explorers' tales of glistening cities of gold. Later expeditions uncovered no gold but a few tribes scattered through the jungle and dismissed the rumours.
However, archaeologists in South America are using new technology to discover evidence of sophisticated ancient civilisations that once thrived right across the Amazon basin.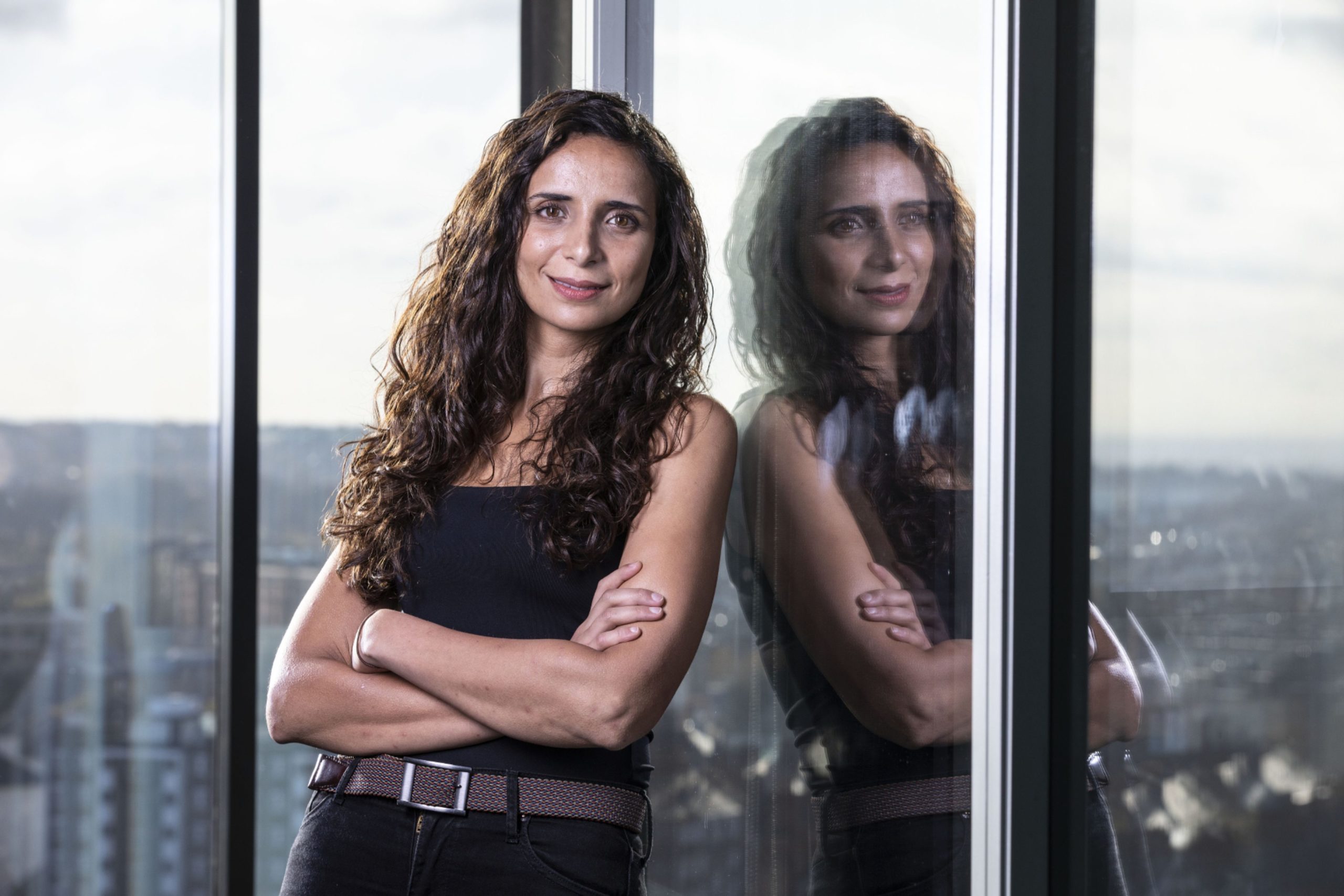 Ella said: "New technology called LiDAR, which fires rapid laser pulses to create a model of the earth's surface, shows you what is beneath the surface without having to completely destroy the rainforest. It gives an idea of structures that exist on the ground, which archaeologists then set out to find on foot, a process we call ground truthing. It's led to these amazing discoveries. Amazonian archaeologists really live the Indiana Jones lifestyle."
Ella herself has been described as a real-life Lara Croft. She doesn't mind the comparison if it encourages more female explorers, adding: "I think any woman described as an Indiana Jones or a Lara Croft-type character is wonderful because it's really rare to see women doing adventures on British or American TV and yet we exist!" Next month, the explorer also co-presents a new BBC documentary, Waterhole: Africa's Animal Oasis with Chris Packham, which she filmed in Tanzania in between her Amazon expeditions. Ella is keen to see more female explorers represented on TV.
"I've sailed through pirate routes on ships that aren't fit for purpose, I've dodged bullets and landmines. Ask most Brits to name a female explorer and they'd struggle. But there are lots of female explorers – they're just not given TV shows or are publicly elevated. I think it's important that we see tough women on TV and proof that we exist in the outdoors world."
In Columbia, Ella and her team found themselves negotiating with rebels for safe passage and joined a police investigation to uncover an illegal gold mine. Ella, who became a National Geographic explorer in 2015, is thrilled to represent female explorers on screen but admits the presence of a camera crew can be a drawback.
"When bullets start flying, I normally start running towards them. In this case, the producers were screaming at us not to because we didn't have clearance for that," she said.
Documentary by Scots filmmaker on threats to remote Amazon communities launches worldwide
"It was great to have that on camera because I'm used to doing it in my line of work. Although the Amazon wasn't quite as insane as some of my other expeditions."
Ella couples her expeditions with an unusual side-career as a stand-up comic and uses her expeditions as material for her sets, which she has performed several times at the Edinburgh Fringe.
"Comedy is a good reset and I think trying to see the funny side of it all is good for my mental health," she said. "The Fringe is always amazing and the Scots have a great sense of humour. It's good to workshop jokes I've thought up while hanging from a tree in the Amazon."
Ella was inspired to pursue archaeological digs in difficult to reach places on a visit to Yemen, the birthplace of her parents. "I had a personal connection to Yemen and realised it was understudied.
There's something absolutely wonderful about being a scientist and archaeologist and finding something that has not seen the light of day, or been touched for half a million years. That sense of wonder and discovery really excited me as a kid and was all I wanted to do. I've never grown out of it but I've found a way of getting paid for it, which is amazing," she said.
---
Learning from present-day Amazonians
Meeting the Amazon's tribes was humbling and enlightening for Ella. She said: "The indigenous people are the best protectors of the Amazon, so if we can empower them, that's our best bet. These tribes are still there, desperately trying to protect their environment."
Ella met the Surui tribe, who have embraced technology to protect their way of life.
Ella recalled: "I meet chief Almir of the Surui, who were only contacted by outsiders in 1969 and suffered a massive population crash because of infectious diseases. The chief works with Google Earth to geomap and protect their land from illegal logging and gold mining."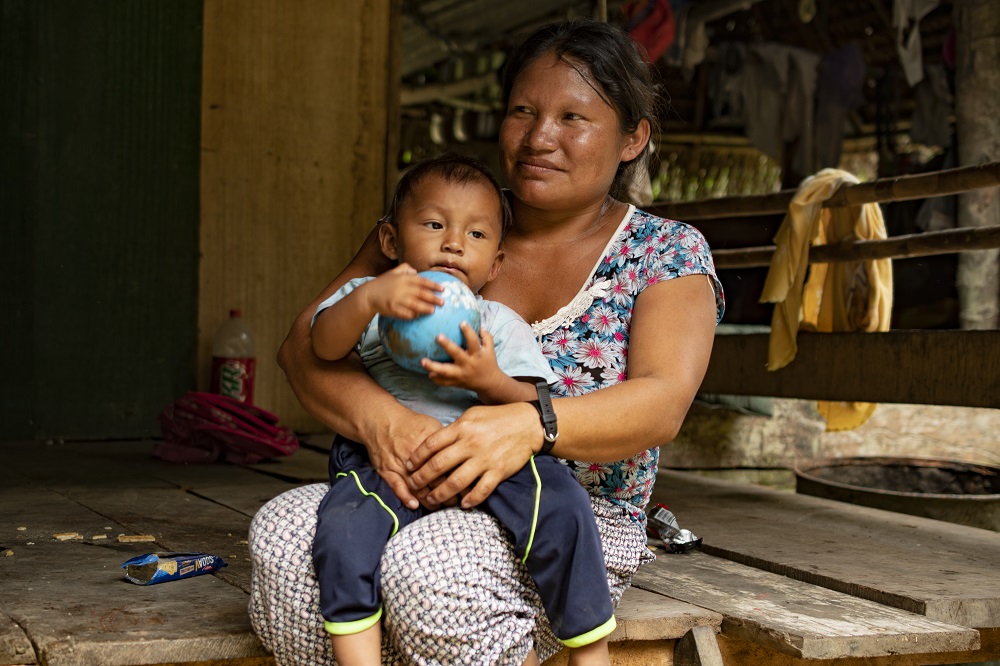 The explorer was also keen to make amends for past transgressions by other outsiders.
She explained: "I talked with chief Almir as geneticists had been using Surui DNA for studies for years but no one had returned to tell the tribe about this. We did, as a mark of respect, and they were obviously very upset because no one had told them what these tests would be used for."
Ella also met with the Kokama tribe in Bolivia, whose chief died from coronavirus in May. Ella said: "The Kokama were nervous about letting us see pottery fragments they had collected. Archaeologists dated them and the result suggested people had lived on their land for centuries."
Ella added: "Please travel responsibly and avoid indigenous territories where they have reduced immunity. Some tribes have been hit by Covid-19. It's horrible."
---
Jungle Kingdom: Lost Kingdoms Of The Amazon begins this Saturday on Channel 4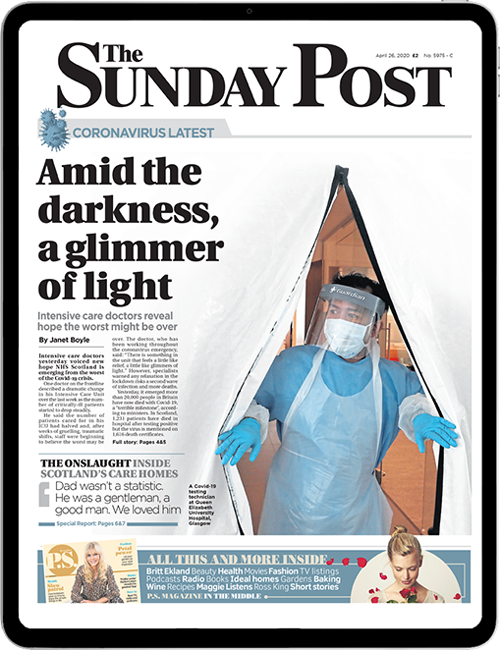 Enjoy the convenience of having The Sunday Post delivered as a digital ePaper straight to your smartphone, tablet or computer.
Subscribe for only £5.49 a month and enjoy all the benefits of the printed paper as a digital replica.
Subscribe