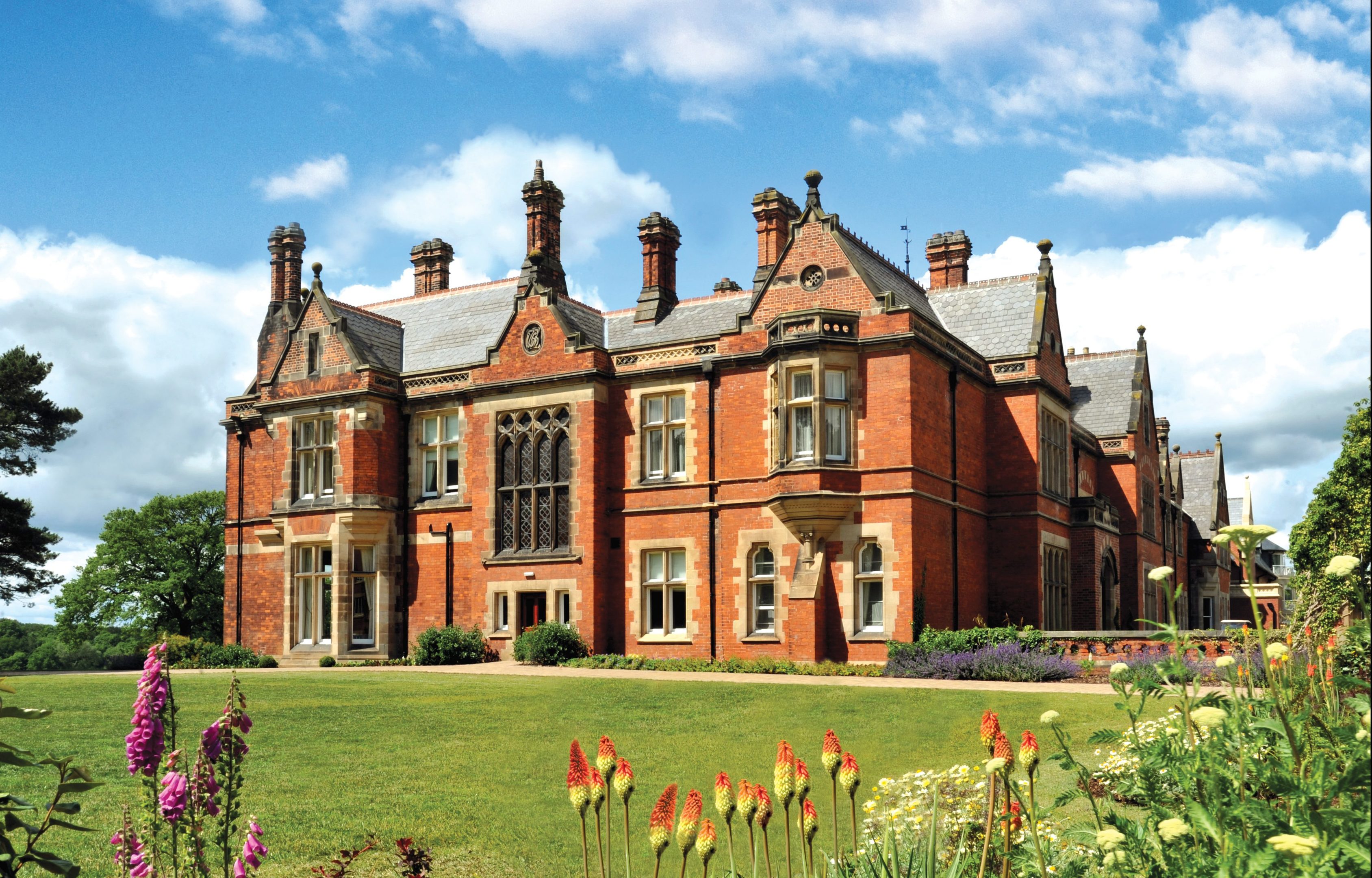 THE rain starts falling ever more steadily from the darkening late afternoon sky. Normally, that'd be enough to put a bit of a dampener on a break.
But being as I was already wet – and comfortably cosy – in an infinity pool, it didn't mar things one little bit.
I was soaking up just one of many luxurious touches at Rockliffe Hall Hotel.
There's always a little nagging doubt as to whether your holiday hotel will really live up to your expectations.
And those expectations for Rockliffe had been high indeed.
I'd heard, for example, that it was the Pride of Britain chain's hotel of the year. All the properties in their collection are top notch, so being voted the cream of the crop is high praise indeed.
Hardly had the bags been whisked magically from car to room, before the realisation washed happily over me – much like that fabulous infinity pool – that this five-star luxury golf and spa hotel definitely wasn't going to disappoint.
The Hall dates back to the 19th Century and has seen many incarnations.
Now the grand old building has been sympathetically extended to add more rooms and a fine spa complex. However, the character hasn't been lost and you can still sit in quiet drawing rooms and admire elegant staircases and stained glass windows.
While there's much to marvel at, equally impressive are the staff. Unfailingly polite, you soon feel at home because they remember your name whenever you come across them.
What's also lovely in an identikit world is that Rockliffe is anything but. Every one of the 61 rooms and suites are individually styled and decorated, all with seating areas and bath TVs.
And the views are all out over the 375-acre grounds, with the golf course and charming gardens.
It's set in the quiet village of Hurworth (very pretty it looked, too) and, while the North Yorks Moors are within striking distance south, we fancied discovering what County Durham, to the north, had to offer.
We weren't far from Durham City itself with its stunning cathedral, sitting as it does looking down on the river. Auckland Castle Deer House and Park, Hardwick Park and Hamsterley Forest are also all within striking distance.
After a bit of exploration that spa session beckoned with a relaxing massage followed by a visit to the Spa Garden with its heated beds and the outdoor pool (of course there's an inside one too should you fancy it).
There are three dining options and we enjoyed the four-AA Rosette Orangery. Each dish in the seven-course tasting menu was presented to perfection with wines ideally matched by oh-so-knowledgeable sommelier Daniel.
Like the hotel itself, the glass-roofed restaurant is a fabulous place to treat yourself – even handbags get their own footstool by the table!
Back out and about, we'd also heard great things about Barnard Castle just half an hour's drive away, and we weren't disappointed here either.
Sitting by the imposing 12th Century fortress is one of the loveliest little market towns you could hope to see. Instead of the same old high street names we found loads of little antique shops and other independent retailers.
Just looking at the tasty fare in the windows had our tummies rumbling and looking forward to another top quality Rockcliffe feast (the breakfasts were incredible, too).
Barnard Castle is also where you'll find the Bowes Museum (thebowes museum.org.uk), a quite magnificent French chateau which is marking a milestone anniversary in 2017. Opened to the public in 1892, it's still a huge draw 125 years on.
We see just a flavour of what is the most important collection of European fine and decorative arts in the north of England including the Gainsborough, Van Dyck and El Greco's in the picture galleries.
It was definitely added to the list of places to revisit with a bit more time to spend.
Mind you, no excuse is required to pay a return visit to Rockliffe!
Facts
An overnight stay at Rockliffe costs from £220 per person (two sharing), including full English breakfast and use of the indoor spa.
To book visit www.rockliffehall.com or call 01325 729999. All tourist info from visitcountydurham.org