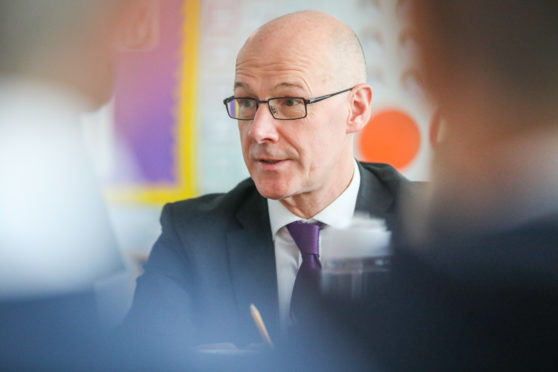 Education Secretary John Swinney has promised change in Scottish schools in response to the Black Lives Matter campaign.
He admitted that Scots pupils do not always get "responsible and respectful" teaching of black history and vowed to make changes to the curriculum.
His pledge comes after young campaigners launched a petition calling for change to improve how race issues are is tackled in Scottish schools.
In a letter to Mr Swinney, Florence, Madeleine, Juliet and Reuben Joseph called for improved education about black, Asian and minority ethnic experiences (BAME), more diverse teaching staff and a racial awareness course to be made a requirement for all education degrees
More than 14,200 people, including teachers and parents, signed their petition titled Reparations In Education: Addressing Race In Scottish Schools.
Mr Swinney said: "While I am confident that there is a strong basis for responsible and respectful teaching of Black history and human rights across our schools, I am also clear that this is not always the experience for our pupils.
"We must ensure that teachers and learners have the skills and resources necessary to support and deliver that learning."
The Joseph family previously told the Sunday Post how they had encountered everyday racism at school. The siblings, from Helensburgh, who have Caribbean heritage, shared their experiences of racism in the classroom and playground, including pupils trying to set Madeleine's hair on fire.
They called for a Curriculum for Black Excellence, highlighting the historical context of racism and its modern-day implications in Scotland.
Mr Swinney said: "Education Scotland is already looking at how to shine a light on existing teaching resources, and develop further materials and professional learning, to support investigations into Scotland's Black history and to learn about Black heritage and culture as well as the slave trade and Scotland's role in it.
"Education alone cannot right the wrongs of racial inequality in the past and in our society today. However, it can and must be part of the necessary wider social and systemic improvements required to ensure equality for all in Scotland."
The Josephs' petition followed Black Lives Matters protests all around the world at the death of George Floyd in Minneapolis.
They said people were examining the state of race relations in their own countries and that "many have finally opened their eyes to the harsh reality of Scotland's role in the transatlantic slave trade".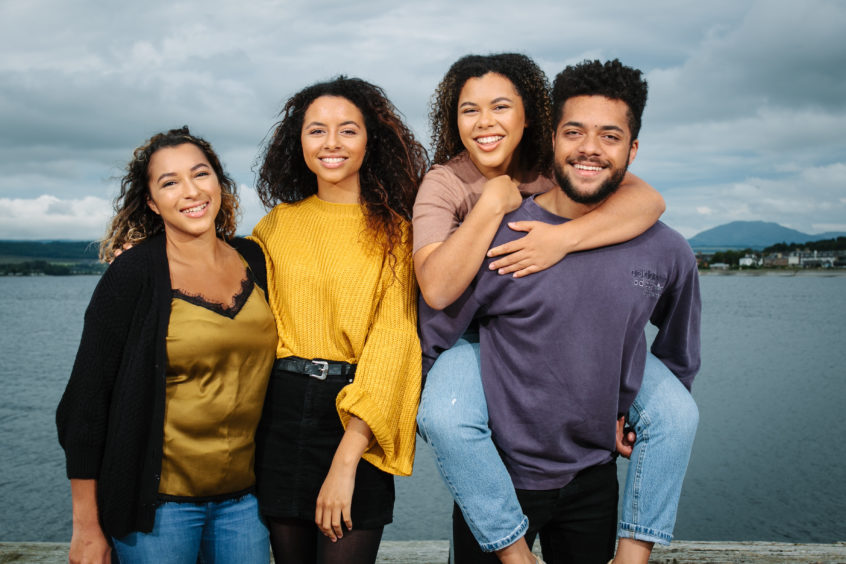 However, yesterday, the Josephs said Mr Swinney should have gone further.
They said: "The generality with which he addresses the issue of racism leads us to believe that he must not have read our open letter.
"He spoke only on the implementation of 'existing teaching resources' to investigate Scotland's role in the slave trade and teach further Scottish Black history. This was just one of the many talking points our letter addresses.
"There is no specific guidance for how teachers and staff should fight against racial abuse and harassment. Nor is it present in teacher training courses.
"Lack of specificity seems to be over-arching issue present. I would encourage Mr Swinney to read Reparation in Education and address, specifically, how he intends to implement and work towards the goals set out in our letter.
"To not address it, is a continued failure to his constituents of colour and minority students in Scotland."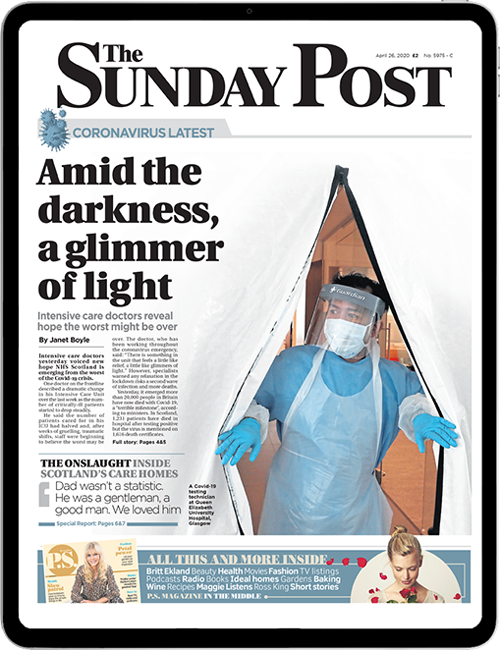 Enjoy the convenience of having The Sunday Post delivered as a digital ePaper straight to your smartphone, tablet or computer.
Subscribe for only £5.49 a month and enjoy all the benefits of the printed paper as a digital replica.
Subscribe