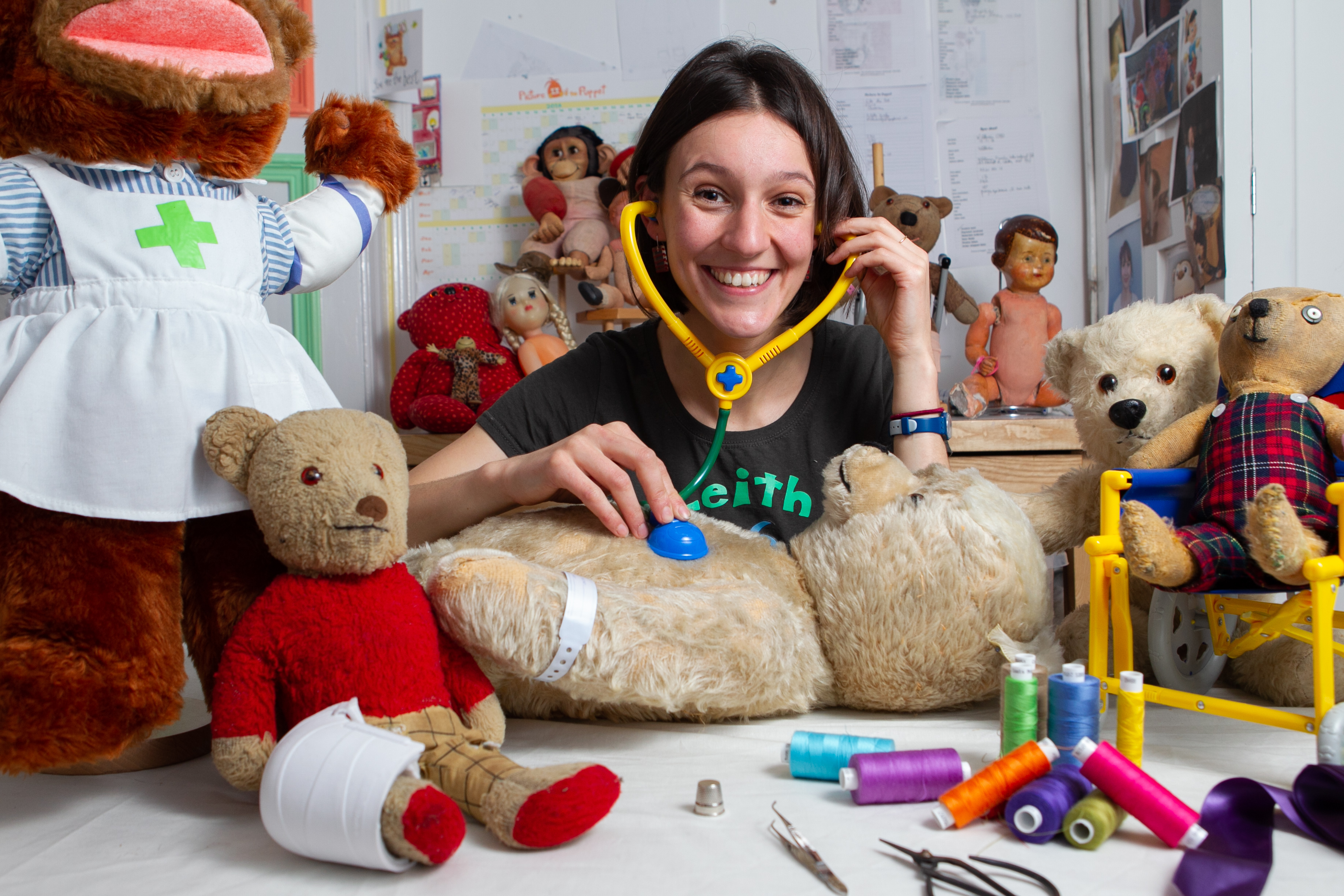 IT'S surely the most unusual hospital in Scotland.
The patients being pushed around in wheelchairs and helped to balance on crutches aren't people, but some of the most loved cuddly toys in the country.
Mari Jones is the brains behind Edinburgh's Leith Toy Hospital, where skilled seamstresses spend their days patching up the bears and other animals that have been hugged just a bit too much.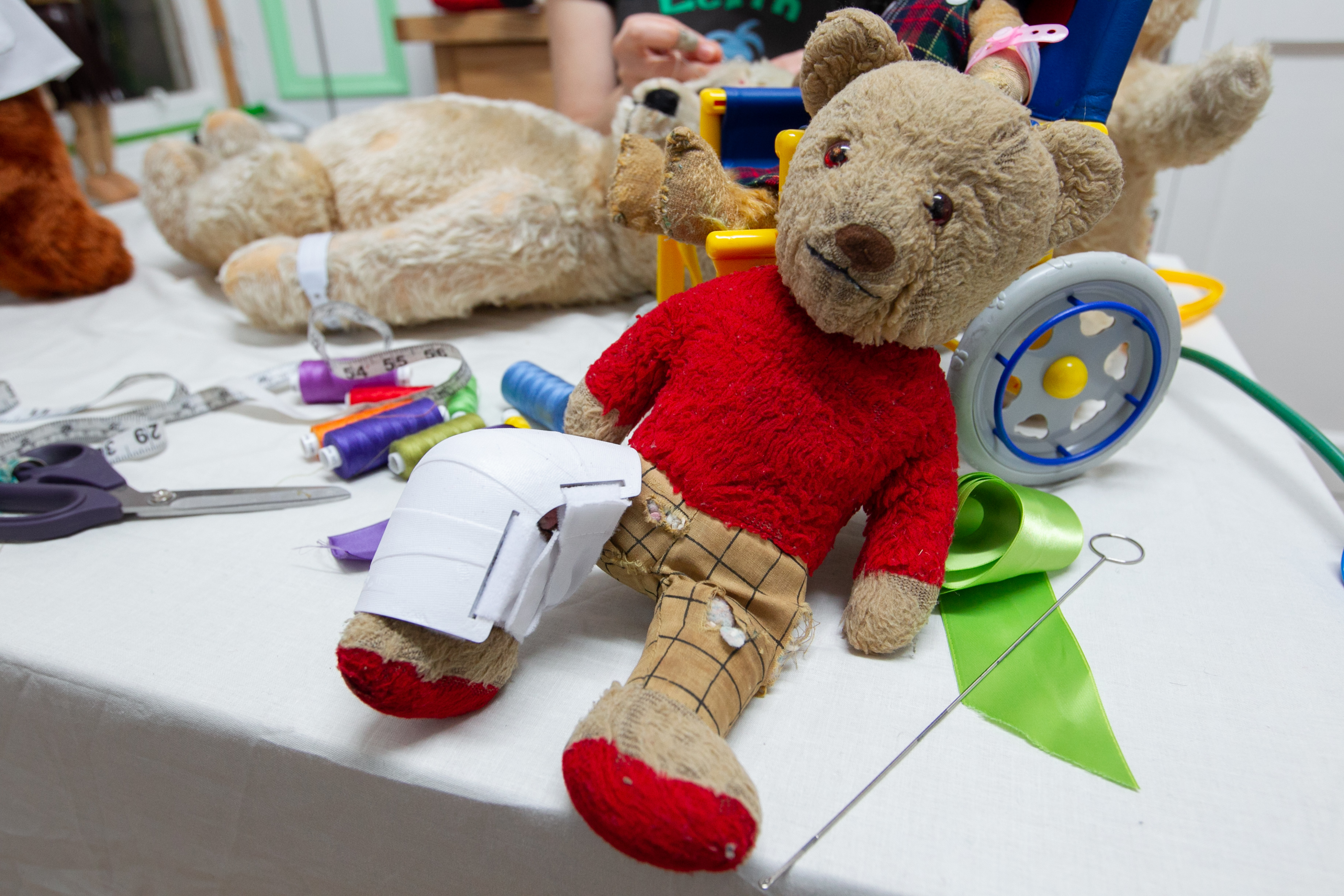 And maybe it's because she's a big kid at heart, but the 28-year-old says it's the "best job in the world". In 2014, after studying textiles at Edinburgh College of Art, Mari opened Picture to Puppet, producing toys for a range of clients, from parents to TV production companies.
But last year, inundated with requests to fix up bears with loose seams or limbs hanging off, she introduced Leith Toy Hospital, dedicated to repairing and restoring old teddies in need of some TLC.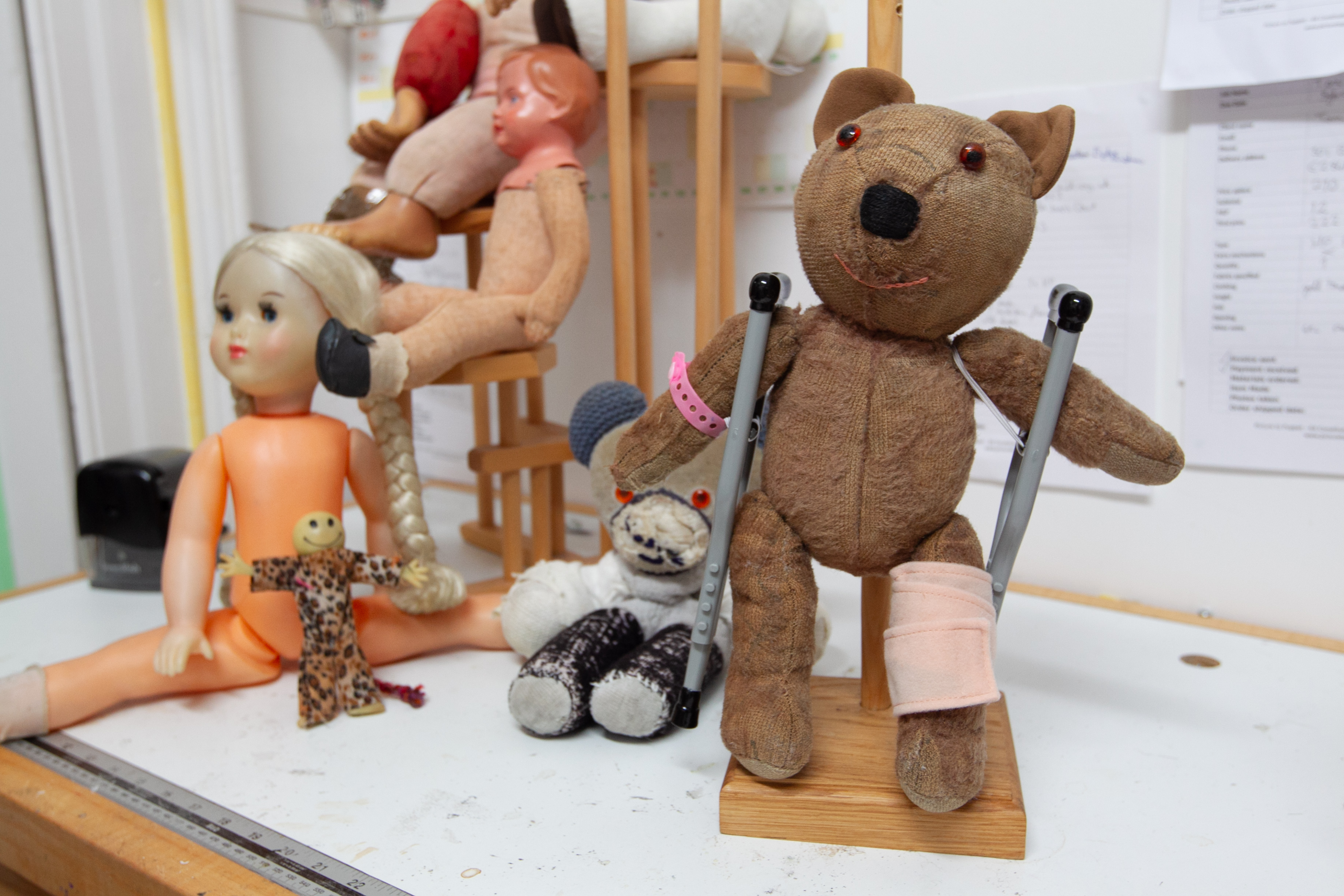 Now it's become a big part of the business.
"We've got really busy over the last six months," Mari said. "In fact, we probably get about two or three patients a day in the toy hospital.
"It's usually kids with their teddies that have been cuddled so much that they're starting to get holes or the legs, arms or heads have come off or the stuffing is flat.
"Or adults wanting their old childhood teddy restored so that they can pass it on to their children or grandchildren. In many cases there's been a soft toy in the family for generations and they want to keep it for many more to come."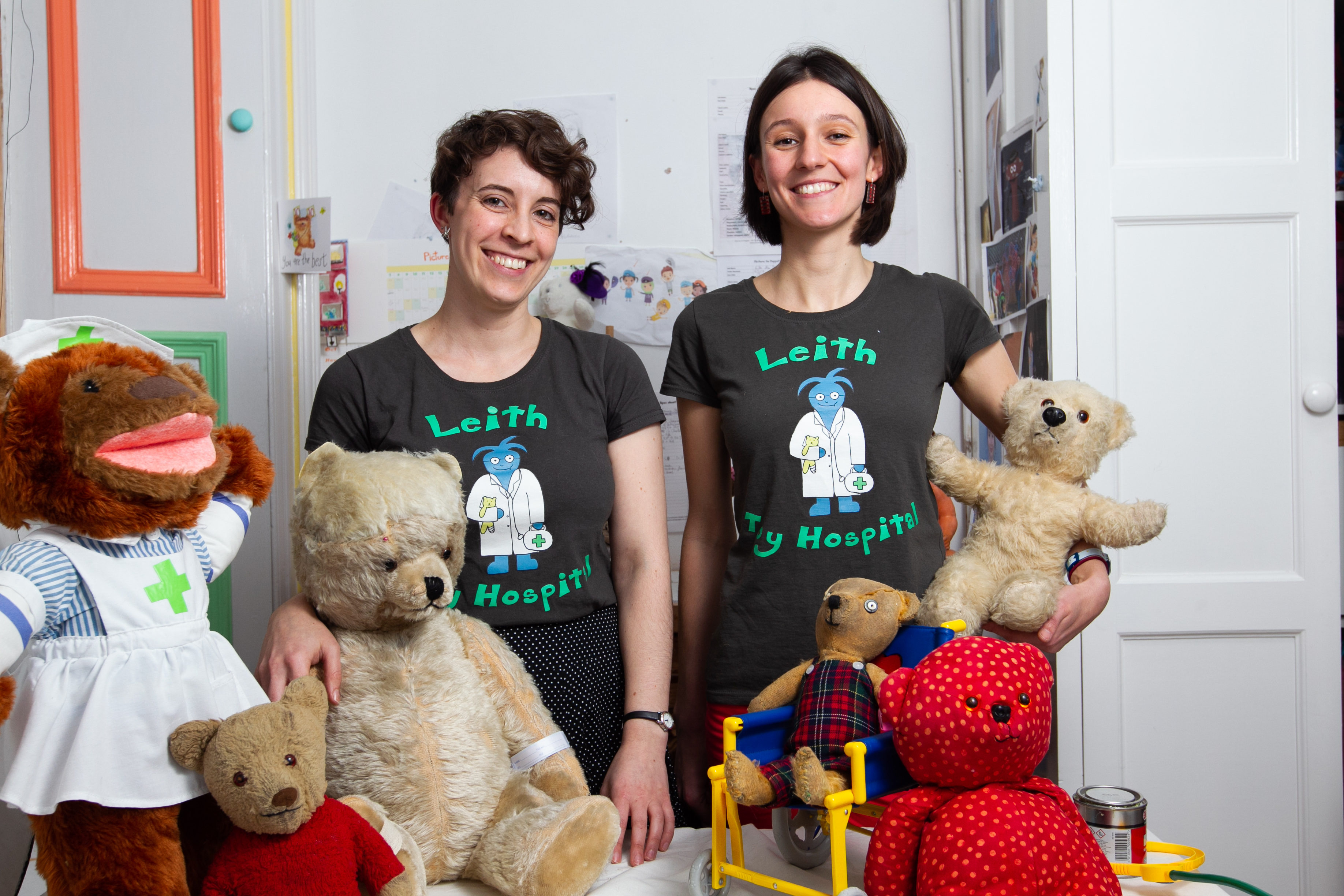 While it's mostly replacing an eye or topping up the stuffing, Mari has seen some poor bears.
"We've had teddies that have been run over, or mauled by dogs.
"One of the worst ones I can remember was a man who brought in a bag, which was basically full of shredded fabric. There were so many pieces, we didn't actually know what animal it was to begin with.
"But we pieced them altogether and they made a lovely dog. It was so nice to be able to hand it back."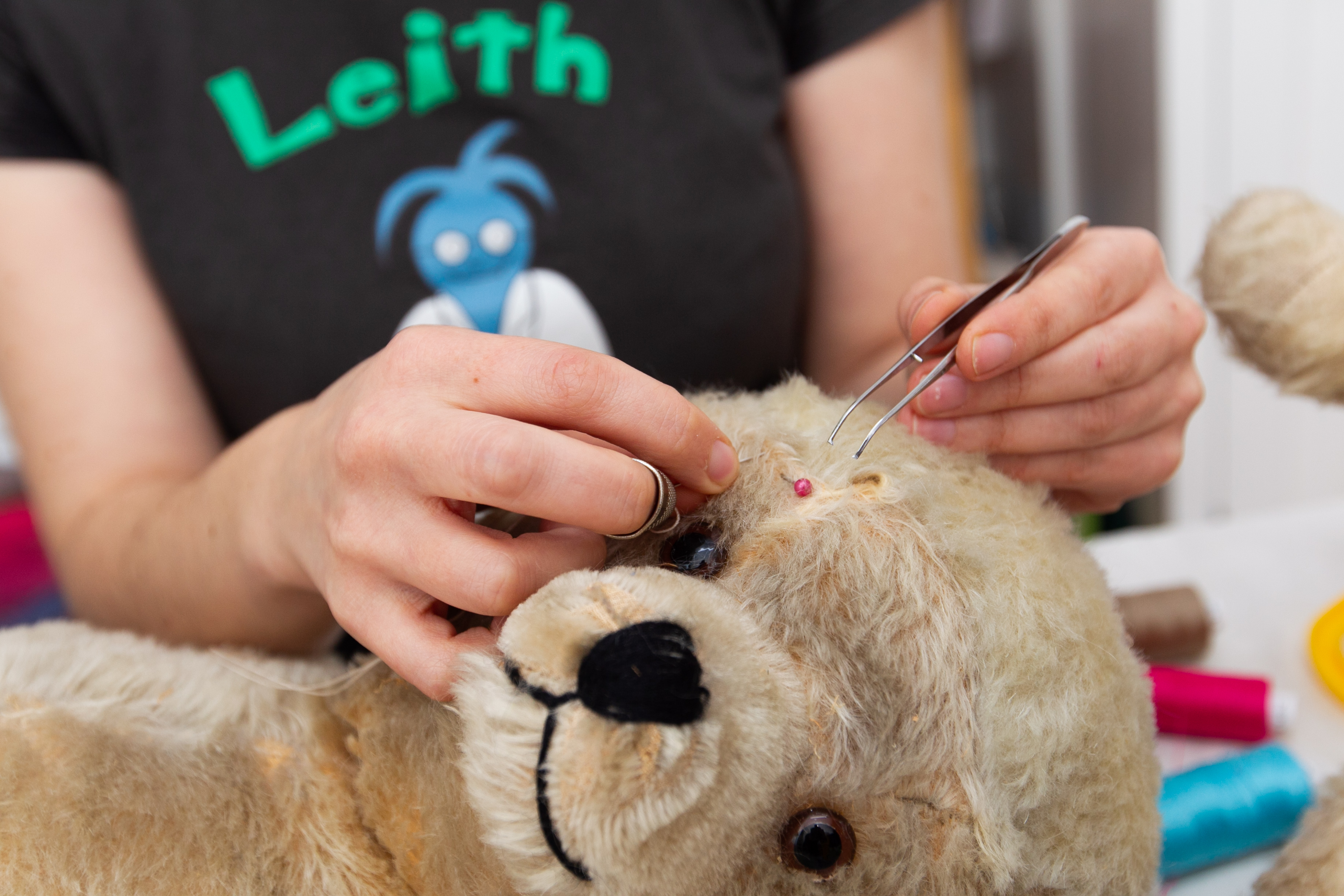 Antique toys are also restored, with the oldest patient having made it to the tender age of 120!
"Part of the thinking for the toy hospital goes back to my own childhood," said Mari. "I had a favourite called 'lovely bear'. One day my mum put him in the washing machine and he came out in pieces.
"I cried my heart out but my mum said she could give him a new skin and put all the pieces inside a new piece of fabric.
"It became a tradition to give it a new 'skin' when he got a bit worn.
"And it worked because I still have the bear today."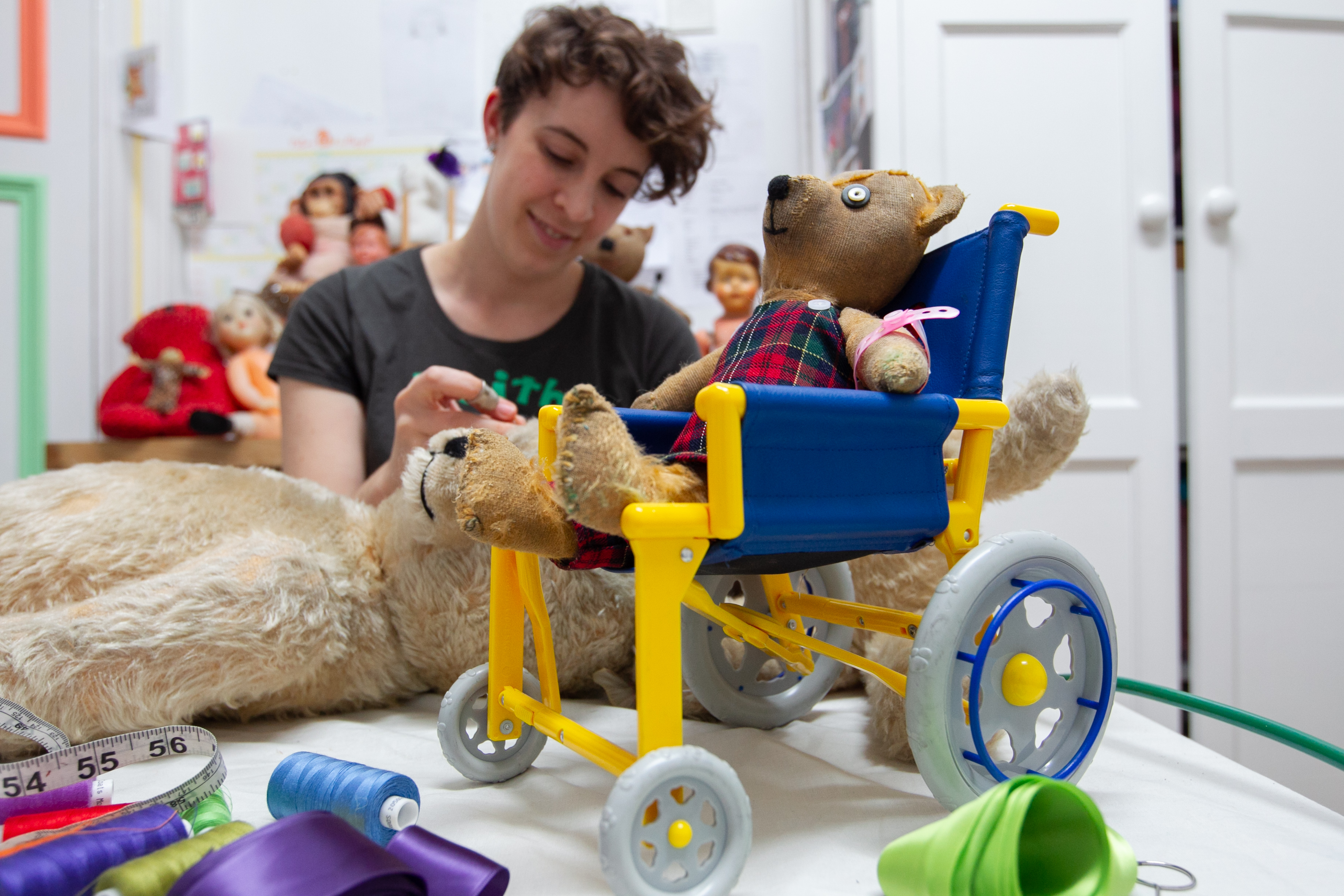 Mari is helping ensure teddies now last longer than ever – and it saves parents buying replacements.
"After all, when a bear is loved as much as the ones we see, it's unique to the child," said Mari. "They know the feel and the smell of it – and it holds so many memories. That's something you can't buy.
"As is the smile on people's faces when we give them back. The children are so excited to see their teddies with a new lease of life. It really touches your heart."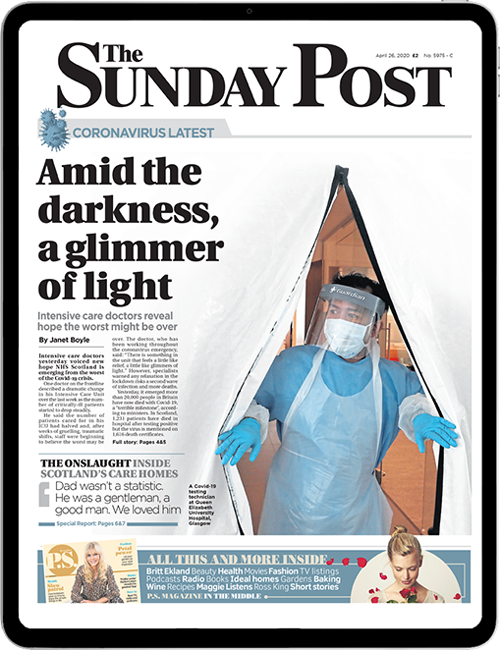 Enjoy the convenience of having The Sunday Post delivered as a digital ePaper straight to your smartphone, tablet or computer.
Subscribe for only £5.49 a month and enjoy all the benefits of the printed paper as a digital replica.
Subscribe