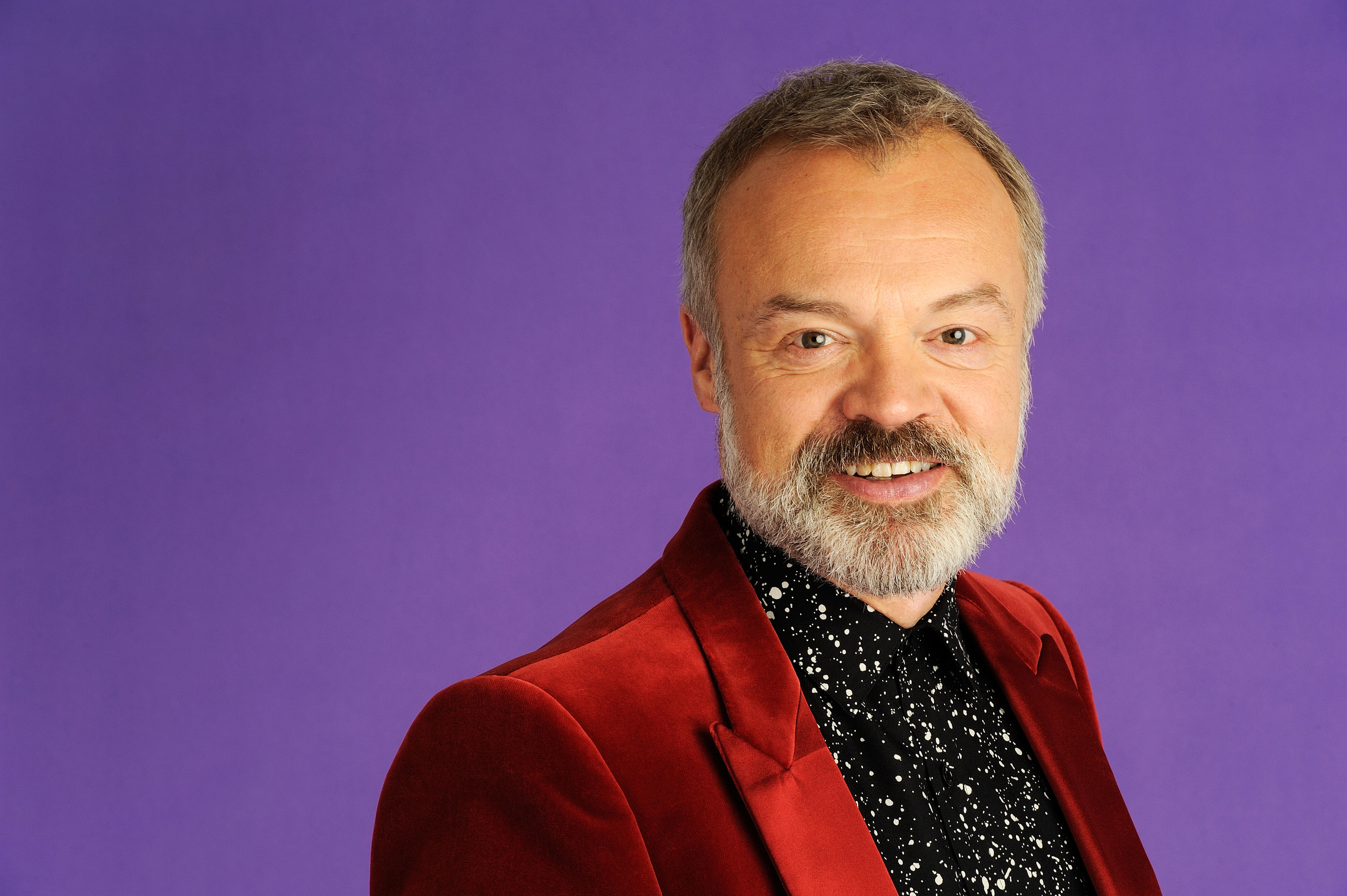 WHEN he first arrived in Edinburgh, Graham Norton was just another unknown young comedian, full of hopes and dreams.
Now he's showbiz royalty, with the biggest celebrities in the world sitting on his chat show sofa.
But the man with the gift for getting the stars to gab has never forgotten his fledgling days in the Scottish capital.
He's told iN10 how he owes it all to those north-of-the-border appearances – and why he's ready to come back.
"The Edinburgh Festival is an amazing shop window for anybody," says Graham, 53, as he settles himself down at the TV studios overlooking the River Thames.
"You can be doing a show all year in London and nobody comes to see you. Then you go to Edinburgh and suddenly all the TV execs can be bothered.
"It's where I got the agent I'm still with, where I was first seen by the executive producer I have a company with and where the series producer first saw me.
"So everything goes back to Edinburgh for me. It was better than my life in London.
"I stayed in nice flats rather than the dives I had in London. It was a month of showbiz glamour and I loved it."
There's no doubting the affection in which Graham holds Scotland, Edinburgh in particular.
And a return visit is something that's on his radar.
"I really do want to go back one year," he reveals. "You look back and think, 'Was it fun or was it awful?' so I'd like to know if I've remembered it correctly.
"I genuinely think I had a good time. The late night fried food was one of my favourite things – falling asleep in chips!"
Graham has arrived tanned and relaxed, cycle helmet in hand after pedalling his way through the London traffic.
The bronzed look is the result of some late summer sun in Umbria. A last bit of "me" time before he swapped the jeans and open-necked shirt for the designer suits he wears on his show, just back for a new run.
He started on Channel 4 back in 1998, making this the 19th year.
"Most shows in that time would have had their peak and be on the way down," he reckons.
"I'd be on some satellite channel, talking to people in the back of a taxi.
"But we've been very fortunate in that we have slowly built the show and it's bigger now than it ever has been. That keeps you interested."
The show has become a Friday night must-see, with literally everyone who's anyone in the world of entertainment dropping in for the craic.
It's now a worldwide phenomenon, with big audiences in countries from Australia to Mexico, Norway to New Zealand.
Shrewdly, Graham knows what keeps those viewers interested.
"I can pretend, 'Ooh, my show is so popular' but it's the guests that are popular.
"If I was just talking to domestic British guests every week then the show wouldn't be playing around the world.
"It plays in so many territories because they know who the guests are. They are big American stars who often don't get to go to all the different countries."
Getting those A-listers is vital and he admits it's crucial they keep coming – and know what they're getting into.
"Publicists won't want to put their clients in a situation where they might get very upset," he says, recalling how booking became difficult on the Clive Anderson show after a Bee Gees walkout.
"They want it to be as safe as possible," Graham adds.
Ask him if stars have preconditions about what they will or won't talk about and Janet Jackson's appearance just after her brother Michael's death comes to mind.
"It's the only time I thought we should have stood our ground.
"I felt it should have been acknowledged in some way as it made me look rude.
"I do understand, because they think if they let an interviewer ask one question about something then there will be a follow-up question.
"But that's not our show. We are about having a perfectly nice time.
"We will tell people the guest has got a film out and then it's, 'Please tell us an anecdote about, you know, finding a spider in your ear, or something.' It's a light-hearted, frivolous show."
Super-sensitive superstars may baulk at anything a little off the PR prattle checklist, Graham doesn't.
He had spoken in an old interview about having taken drugs and is happy to reflect on the subsequent reaction.
"It was a stupid thing for me to say but it was a very specific thing.
"When something like that is taken out of context in a tabloid newspaper it looks like I have opened a stall selling drugs.
"So it was foolish of me to say – and also disingenuous of people to be outraged, because that's not who I am. And I am very open about who I am.
"I am a borderline alcoholic and people should be outraged about that but don't seem to be!"
As a kid back in County Cork, the London life and showbiz whirl were a world away.
And while he's been mixing in those circles for a couple of decades now, it's refreshing to hear him say, "You never quite get over the fact Tom Cruise is in the room," or "That's Madonna!"
Discreet enough not to drop names, he insists the nicest guests are those who genuinely seem interested in the other guests.
"They properly listen and don't just sit staring at the monitor waiting for their own face to appear. Watch the show and you can see the ones who do that."
Although his dream couch list changes constantly, he cites Hugh Bonneville, Matt Damon and Bill Murray as a trio who made his job a sit-back-and-lap-it-up delight.
Beautiful people regularly have fun on the Norton show sofa, but if he had to pick one stand-out stunner?
"Jennifer Lopez – she looks Photoshopped!"
With a multimillion pound fortune and four homes around the world, he continues to push himself.
"I think the advice I'd give to all young people is that you've got more time than you think you have," he says thoughtfully.
"Young people think it's got to happen now. But the 'plugging away' years are not wasted.
"You've got more time to fail than you think, because you've got time to start again. You know, at 53 I'm a debut novelist, whereas the 30-year-old me would have thought, 'Why bother? At 53 you're almost dead!'"
By all available evidence there's plenty of life left in Graham, be it his TV show, Radio 2 programme or Eurovision cheekiness.
He confesses he did think about stopping at 50. But with next year being the 20th of his show, he says in an ideal world it'd now be just winding down the number of shows.
So, what would he miss?
"The fact that somebody gives you a cheque at the end of your shift is validation," he says before heading off.
"And with my show you get ridiculous validation with people clapping you. Most people don't get that.
"I don't think I would miss the applause so much. I think I could live without that. But validation for everyone is important and someone caring where you are in some part of the day."
The Graham Norton Show, BBC1, Friday, 10.35pm.
---
READ MORE
Ross King: Jennifer Lopez is just like oor Lorraine!
10 of the best songs that DIDN'T win Eurovision