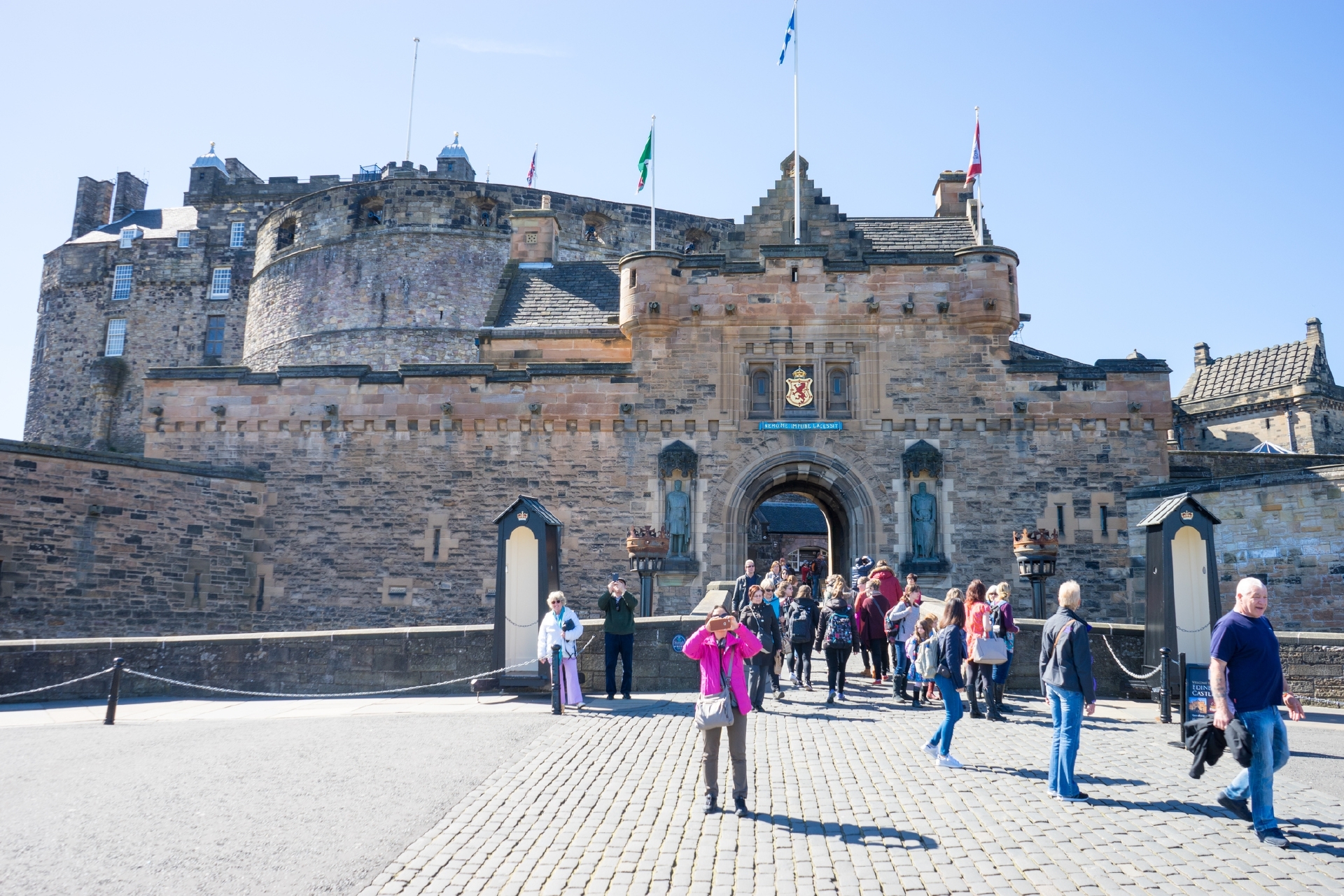 1. Edinburgh Castle
Walking along Princes Street, you can't help but gaze at the imposing sight of the castle. Since last April, 1.7 million people have visited. Those people aren't wrong and a day out at the castle is indeed one of our top essential visits in a city packed with essential visits! Entry of £16.50 (adults) may seem steep. But there's so much to do. We love St Margaret's Chapel, which always has fresh flowers. They're provided by St Margaret's Chapel Guild, whose members are all called Margaret and live in Scotland. It's those fascinating facts and years of history that make this a great day out.
Price: ££
Where: Edinburgh Castle, Castlehill, Edinburgh, EH1 2NG
Tel: 0131 225 9846
2. The Royal Yacht Britannia, Edinburgh
Oh, how the other half lived! Here's a chance for you to see what life was like for the Royals when they stayed on the Britannia. As you might expect, there was no skimping on luxury. The whole experience is several floors of no-expense-spared loveliness, although parts of it are surprising. For instance, some bedrooms are smaller than you might imagine. Visitors will enjoy the up-to-date features the Britannia provides for visitors, too. In need of something to eat and drink? The cafe is good and while you're there, you might hear someone playing the baby grand piano while you enjoy coffee and cake. When we visited, lots of children – and quite a few grown-up children – were enjoying the Corgi Hunt! You won't see the Britannia's name anywhere on the side of the boat. But thanks to the craftsmanship of this Scottish-built gem, it's instantly recognisable around the world. It's little wonder the Queen was so sad when the Britannia sailed its last journey. Well worth a visit.
Price: ££
Where: The Royal Yacht Britannia, Ocean Terminal, Leith, Edinburgh, EH6 6JJ
Tel: 0131 555 5566
3. Fort Kinnaird, Edinburgh
If you love to shop, you've come to the right city! Edinburgh is a haven of awesome shopping. And Fort Kinnaird is one of many retail parks that are perfect for a serious afternoon of spending. Yes, we know that Princes Street is one of the most famous shopping streets in the world and its shops are indeed many and varied. And we know this will be controversial. But we reckon Princes Street is sometimes best enjoyed from the other side of the street, where you can escape from the hustle and bustle and relax in the gorgeous Princes Street Gardens. The likes of Hermiston Gait, Fort Kinnaird and The Peel Centre at Straiton make shopping easy indeed. And let's not forget Ikea, which is just next to The Peel Centre. Fort Kinnaird has shops aplenty. There's a huge Primark, H&M, M&S, Superdrug and H. Samuel. There's an Odeon cinema if you fancy taking the weight off your feet, too. And, of course, there are plenty of places to eat. Pizza Hut, McDonald's, Nando's and more are all here, encouraging you to stop counting calories and treat yourself.
Price: ££
Where: Fort Kinnaird, 32 Fleming House, Newcraighall, Edinburgh, EH15 3RD
Tel: 0131 669 9090
4. Portobello Beach, Edinburgh
It's just a few miles from Edinburgh city centre, but it could be a different world. Take a walk along the Portobello promenade and you'll soon get the feeling you could have stepped back to another era. It's got a kind of olde-worlde glamour to it and is dotted with cafes, pubs and restaurants. You're bound to stop at one of them. We especially like the Guild of Foresters – you'll find a warm welcome, lots of good ales and a really nice menu. We can recommend the roast underblade fillet of Scotch beef. There's a two-mile stretch of golden beach and it's great for people watching, sunbathing and swimming – although the water will obviously be freezing! Even if the sun doesn't shine, you won't be disappointed – in fact, some locals prefer a walk on a bracing winter's day. There's an amusement arcade and some nice independent shops – and also some charity shops where you'll find some great bargains. A lovely place to spend an afternoon.
Price: £
Where: Edinburgh iCentre (tourist information), 3 Princes Street, Edinburgh, EH2 2QP
Tel:  0131 473 3868
5. Surgeons' Hall Museum, Edinburgh
Edinburgh has so many fantastic museums and the National Museum of Scotland is a national treasure. But a visit to Surgeons' Hall is amazing. It's a fascinating, if at times gruesome, experience! It's may not be for the really squeamish – there are plenty of body parts displayed in jars. But for most of us, there's something compelling about seeing real human bits up close. And if you like medical dramas and fancy pretending you're in your own episode of Casualty, you can pretend to be a surgeon and try out keyhole surgery.
Price: £
Where: Surgeons' Hall Museums, Royal College of Surgeons, Nicolson Street, Edinburgh EH8 9DW
Tel: 0131 527 1711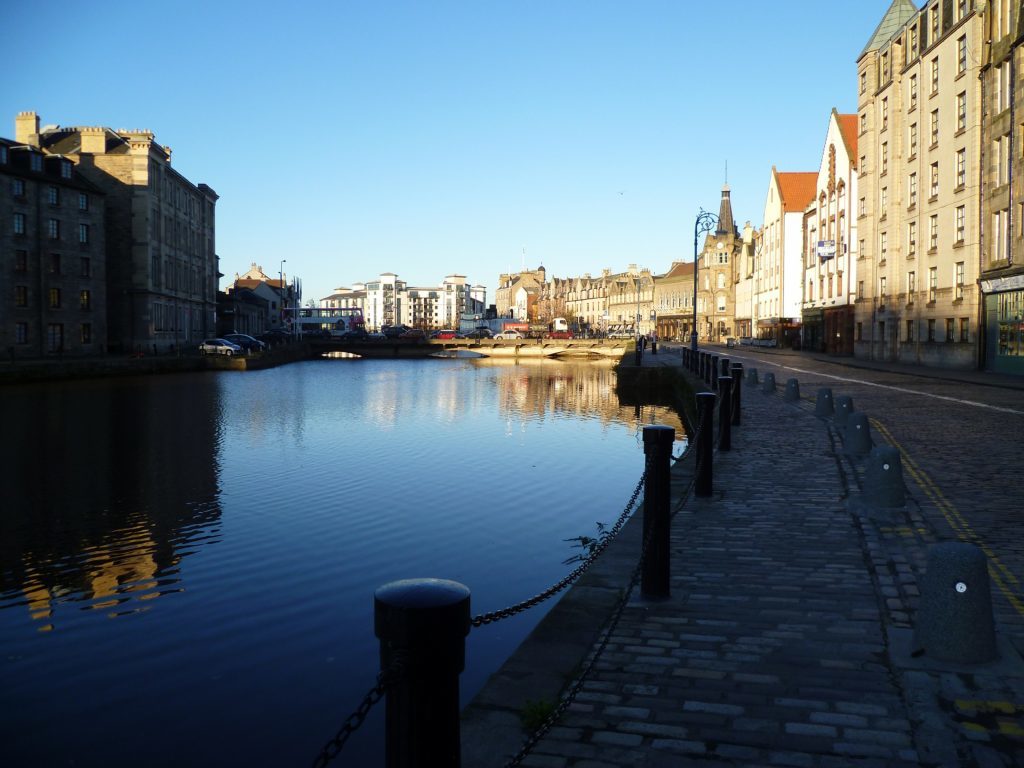 6. Water of Leith, Edinburgh
This silvery river walkway winds through the heart of Edinburgh. But there are areas of it that are so peaceful and romantic, you'll find it hard to believe you're in Scotland's bustling capital city. Some parts are truly beautiful, too. And another great thing about it is you're never far from a quirky restaurant or pub. Well, all that walking means you work up an appetite, doesn't it
Price: £
Where: Water of Leith Visitor Centre, 
24 Lanark Road, Edinburgh, EH14 1TQ
Tel: 0131 455 7367
7. Forth Bridges Tours, South Queensferry
A walking tour of South Queensferry conducted by local lad Mark – and he knows his stuff. During the tour you'll find out loads about this lovely, historical town. Mark is a born storyteller. There's no better time to book, as throughout you'll be treated to views of the Forth rail and road bridges and the new Queensferry Crossing. Some streets are cobbled – wear comfy shoes!
Price: £
Where: Forth Bridges Tours Ltd, Caledonia Scotia Kilts, 
6b Newhalls Road, 
South Queensferry, EH30 9TA
Tel: 07592 454 006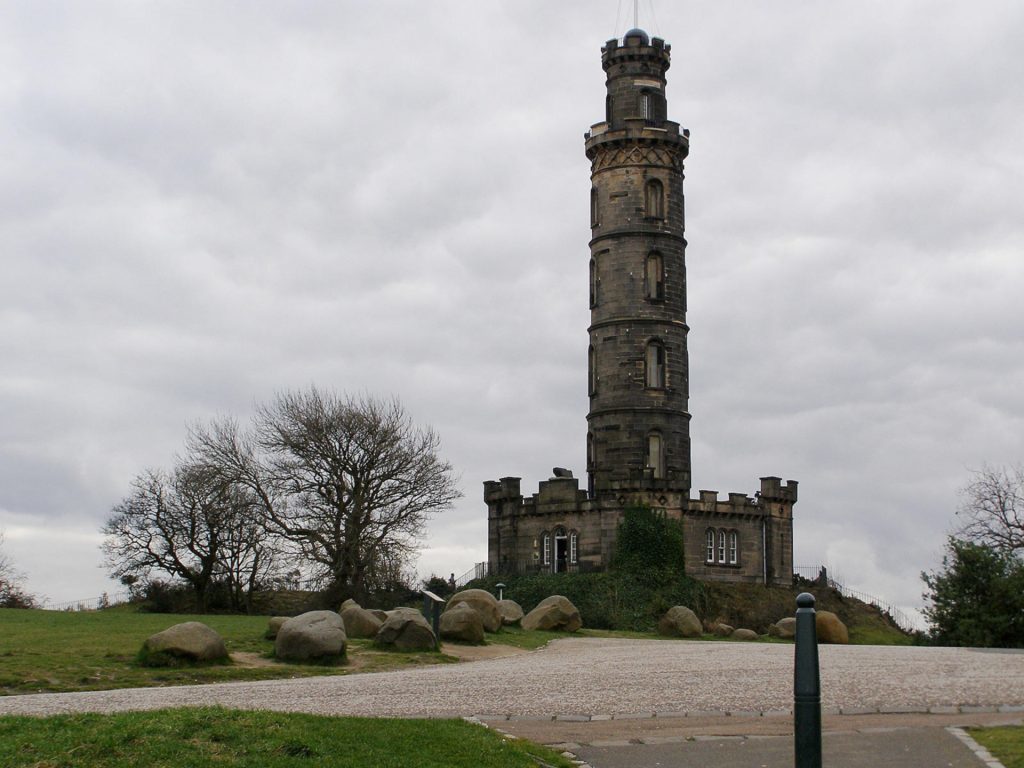 8. Nelson Monument, Edinburgh
Lots of people know Calton Hill, but the Nelson Monument is there and it's often overlooked. It costs a fiver, but any self-respecting Edinburgh resident will confirm that you're paying for the best view of the city. This year is its 200th anniversary and there's an exhibition to celebrate. There are 143 steps to climb to the top. Yes, your legs will ache but, trust us, it's worth it.
Price: £
Where: Nelson Monument, Calton Hill, Edinburgh, EH7 5AA
Tel: 0131 556 2716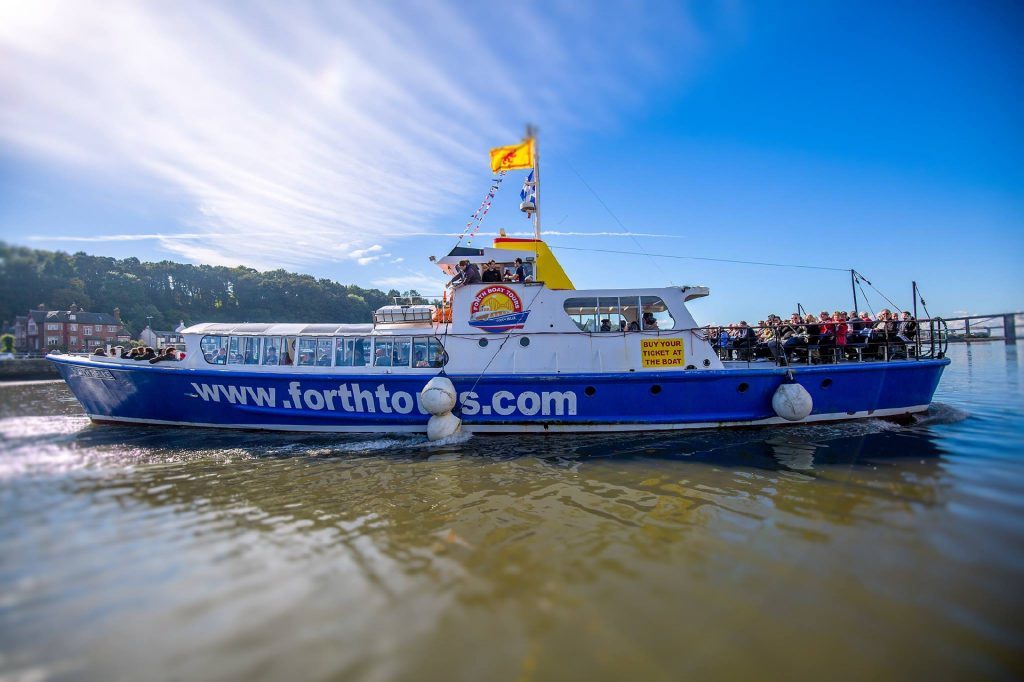 9. Forth Boat Tours, South Queensferry
It's a boat trip. But not just any old boat trip. The Cream Tea Cruise is a 90-minute jaunt on the Forth, which gives you a good nosy at the new Queensferry Crossing, as well as historic Blackness Castle and Hopetoun House. You can also enjoy a hot drink and scone with jam and cream. The fact it's all served on a retro collection of mismatched china makes it all the better.
Price: ££
Where: Unit 7, Port Edgar Marina, South Queensferry, Edinburgh, EH30 9SQ
Tel: 0131 331 3030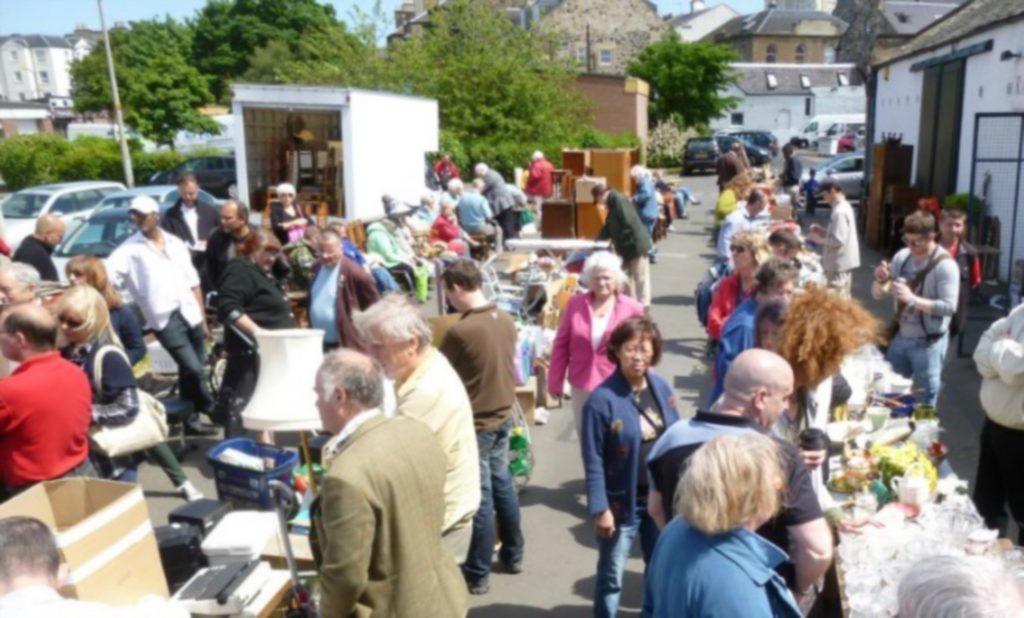 10. The Lane Sales, Leith
Here's an auction with a difference – and it's a real experience. The auction starts at 11am, but turn up at 9.30am for the viewing. Get ready for a right rummage! You'll get all sorts of retro gems here – clothes, china, furniture, records, books and even statues. It would be quicker to say what you won't find and part of the joy of this auction is discovering your particular treasure! Once you've decided what you can't live without, make sure you don't move far so you've got a decent spot. Wait for the auctioneer to move down the tables to yours – and then bid. Way more fun than a straightforward auction and you'll meet some real characters, too. Even if you leave with nothing, you'll have a great laugh.
Price: £
Where: Ramsay Cornish Auctioneers and Valuers, 15-17 Jane St, Edinburgh, EH6 5HE
Tel: 0131 553 7000
11. Old Town, Edinburgh
A stay in the capital isn't complete without a wander through the Old Town – and you'll want to come back for more. Yes, it can be horribly busy at times – if you get a seat in a pub during the Festival, you'll feel like you've won the Lotto. But it's just so pretty, packed with things to do and buzzing. There's a Saturday market – great for all sorts of goodies and picking up unusual gifts – and so many places to eat and drink you'll be spoiled for choice. Don't forget the hog roast rolls from Oink – so good it would be a crime to miss them. There are loads of independent boutiques and shops. Somehow, the quirkier the better thrives here – there's a fossil shop, a sword seller and even a cat cafe. Yes, really – we haven't had one too many in one of the local pubs. OK, so you might not find yourself rushing to buy a fossil, but for having fun and people-watching, Old Town is essential.
Price: £
Where: Greater Grassmarket, 
39 Grassmarket, Edinburgh EH1 2HS
Tel: 0131 473 3868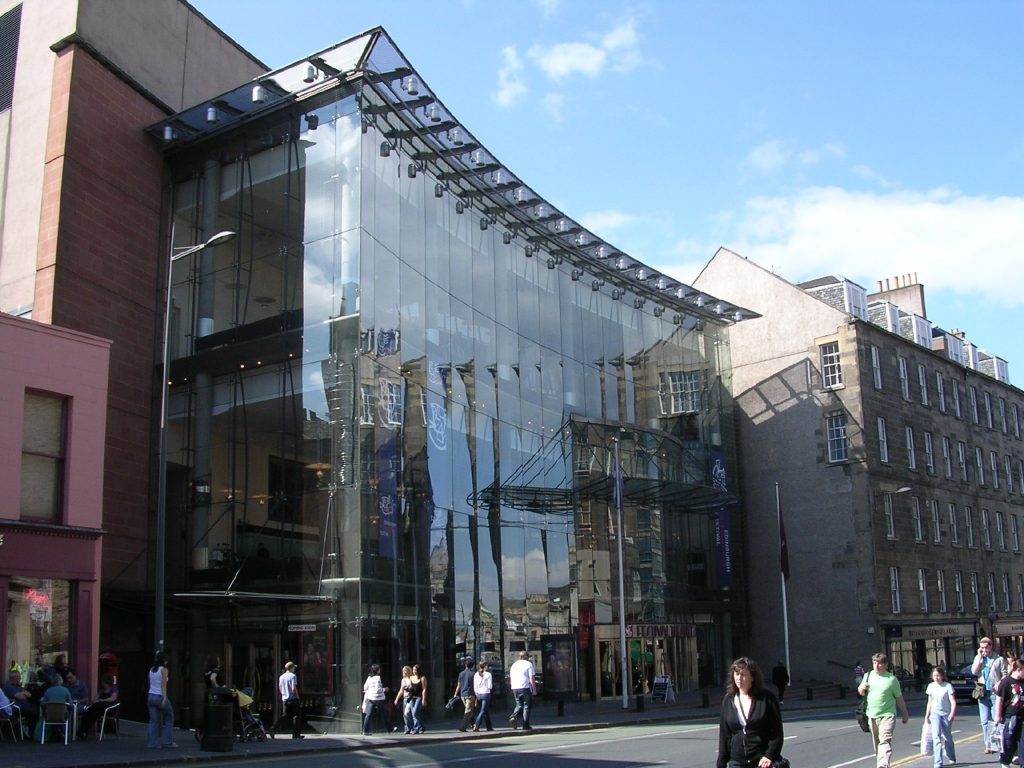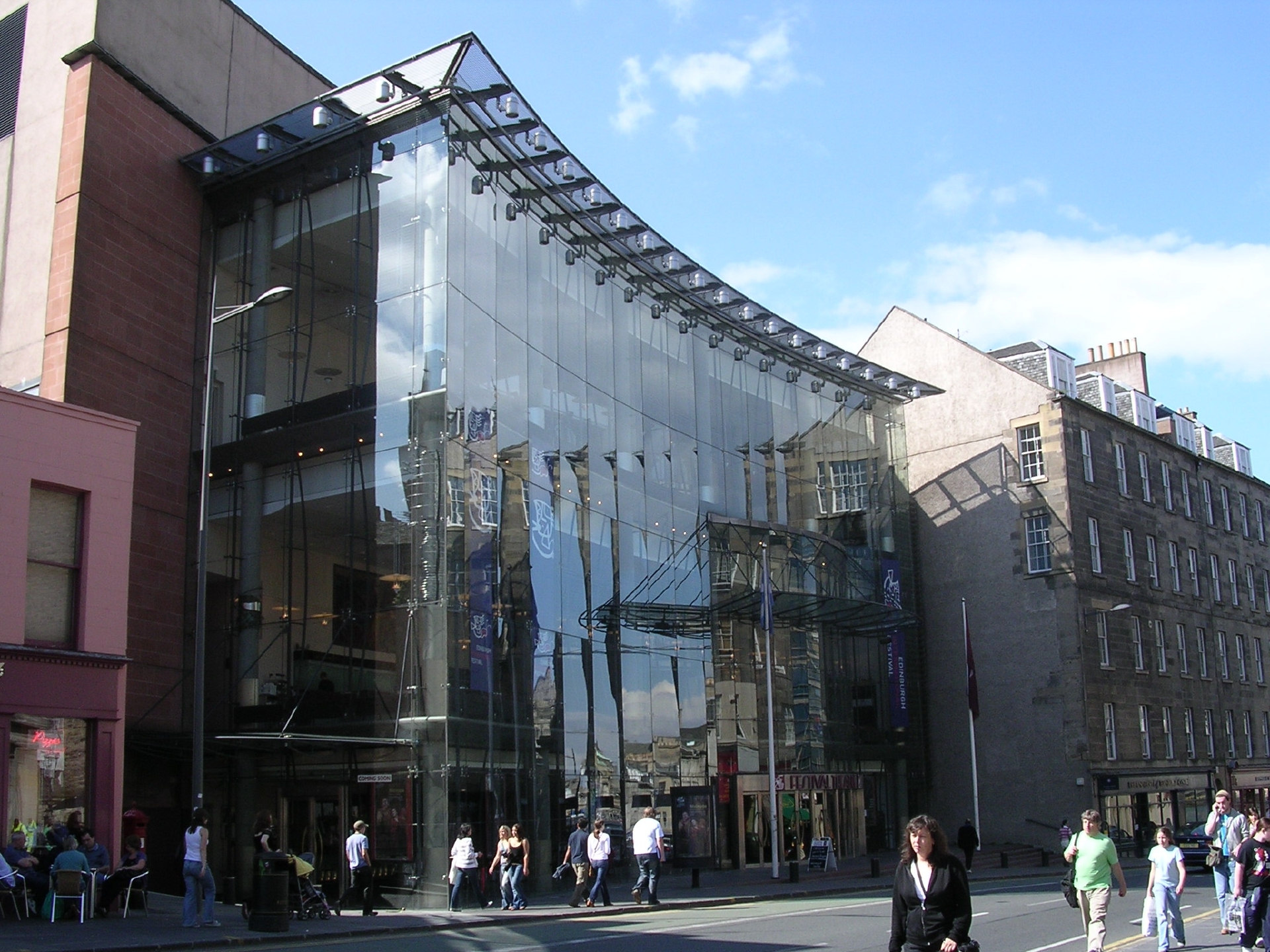 12. Festival Theatre, Edinburgh
You'll be spoiled for choice for theatres and cinemas in the area. The Playhouse is popular and rightly so. But it's also worth checking out Festival Theatre. It's great for seeing musicals and comedians.
Price: ££
Where: Festival Theatre, 
13/29 Nicolson Street, 
Edinburgh, EH8 9FT
Tel: 0131 529 6000
13. Real Mary King's close, Edinburgh
Here's your chance to explore underground streets that were once the heart of Edinburgh's Old Town. They then came to be sealed off and hidden from sight and on the tour you'll learn why. The guides are great and really get into the spirit of it. You'll leave feeling you know a lot more about Edinburgh's fascinating history, including the plague, poets, peasants and spooks!
Price: £££
Where: The Real Mary King's Close, 
2 Warriston's Close, High Street, Edinburgh, EH1 1PG
Tel: 0131 225 0672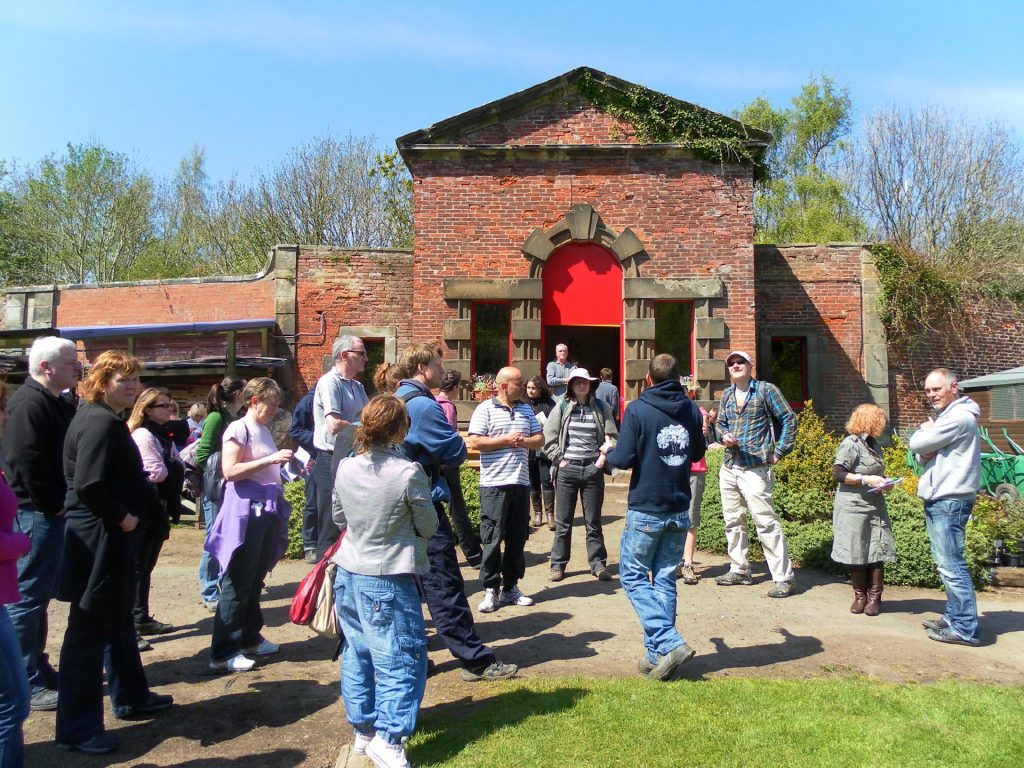 14. Redhall Walled Garden, Edinburgh
This is a true oasis and not well known. It's so nice, we reckon the good people of Edinburgh are trying to keep it to themselves! It's a peaceful spot, perfect for escaping the crowds of the city. Not only does it sell plants at a very reasonable price but, as part of the SAMH charity, it helps people with mental health problems. If using public transport, get the No.44 bus.
Price: £
Where: Redhall Walled Garden, 97 Lanark Rd, Edinburgh, EH14 2LZ
Tel: 0131 443 0946
Want to explore more of Scotland? Head to our Scottish Gems section.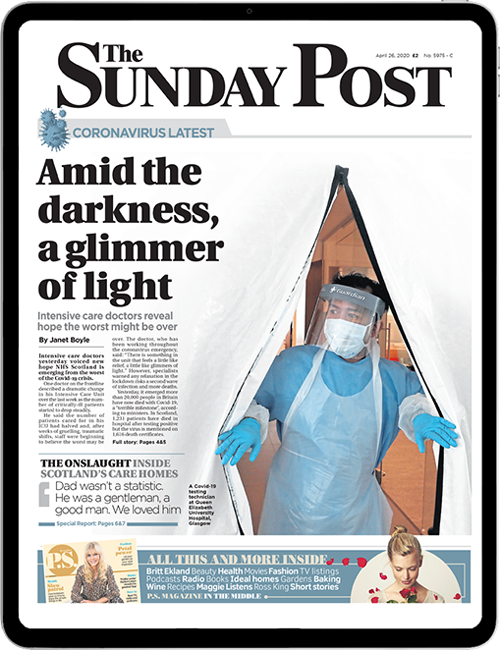 Enjoy the convenience of having The Sunday Post delivered as a digital ePaper straight to your smartphone, tablet or computer.
Subscribe for only £5.49 a month and enjoy all the benefits of the printed paper as a digital replica.
Subscribe