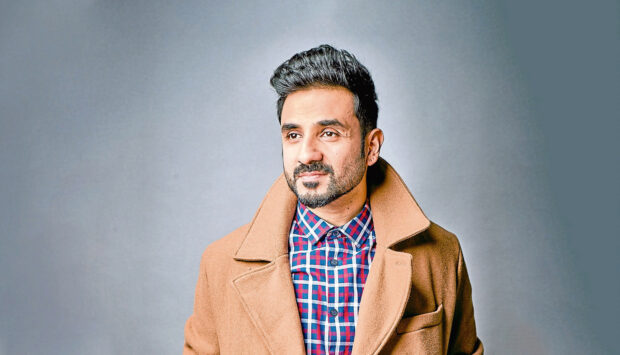 Comedy star Vir Das' first trip to the Fringe was permeated by the stench of sewage, but when he returns this year he'll be smelling of roses.
Since that debut 11 years ago, the Indian comic has not only become one of the biggest comedians in his homeland, but a big name around the world thanks to the success of five Netflix stand-up specials and acting roles in features like Judd Apatow's big budget lockdown comedy, The Bubble.
"My first time at the Fringe was brutal as hell," he recalled. "We were in a venue down by the train station and it smelled like sewage. We started with crowds of three but built it to 85, so we got a buzz going.
"I came back in 2019 and did The Gilded Balloon, which was a great room. Usually I only do nine or 10 dates at the festival, but this time I'm doing the full run as I want to tinker with the show and get it right."
His current tour will see him visit 35 countries, so the 43-year-old is glad to be setting down roots for a month.
"My wife and I never get to be in the same place for a month – even in India – so to be in Edinburgh and be able to schedule a boxing class or go for a walk and have a level of anonymity, where I just get to potter around town, is something I'm really going to enjoy."
He describes working on The Bubble, which featured big names such as Karen Gillan and David Duchovny, "like going to comedy school".
"I auditioned for another role that went to Samson Kayo but Judd Apatow called me and said he thought I was funny, so let's make a character and just improvise," he explained. "So I shot 28 days without having a single line in the script – everything you see is improvised. It was terrifying because you're working with people like Fred Armisen and Keegan-Michael Kay, so it's like the Olympics of comedy but you just need to learn, absorb what they are doing and get on board."
Das revealed he has an American TV show and also an American rom-com – which will require him to hit the gym and bulk up – early next year. He has also starred in a number of Bollywood movies in addition to his stand-up. But he says none of it is planned.
"I haven't even planned dinner tonight," he smiled. "I think things came together really well, with the launch of the platforms and people feeling fatigued with similar comic voices and perhaps wanting more exotic and diverse voices and stories. But I don't plan any of it. I usually just get sick of something and want to do something else! I couldn't be on movie sets 12 months a year and I wouldn't want to be touring for 52 weeks."
Das has never been afraid to say what he feels and that has led to controversy from some quarters in his homeland. A monologue he wrote and performed called Two Indias went viral and has been seen by millions.
"You can never predict when you will create a conversation and I don't think you get to take part in it when it does happen. Your job is to keep the head down, create the next piece of art and maybe you'll create a conversation again.
"My new stand-up show, Wanted, talks about some of the problems it created. I also talk about freedom.
"I believe content can cause controversy but controversy should never be your content and I strictly follow that. If there is something funny about the trouble I've got into then it goes in the show but I never paint myself as a victim.
"The show looks at what is your voice, what is your identity and what is that identity when you take it out into the world – how much do you lose and keep? It's not just about being a global Indian but a global person, which I think people can identify with as they head out into the world with a vengeful passion post-pandemic."
---
Vir Das: Wanted, Pleasance Courtyard – Beneath, Edinburgh, August 3-28 (except 15th)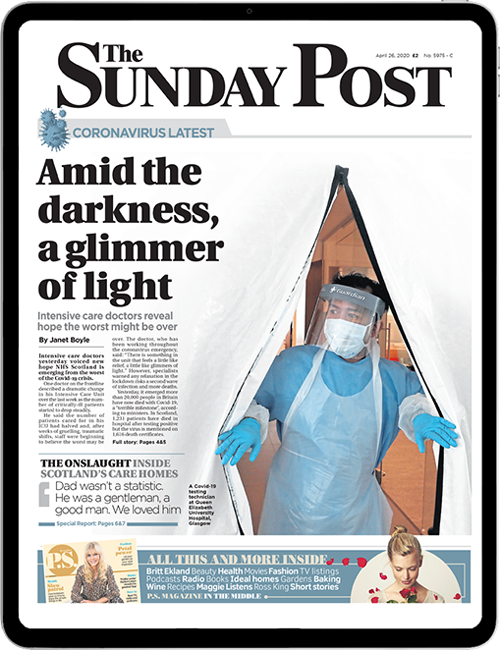 Enjoy the convenience of having The Sunday Post delivered as a digital ePaper straight to your smartphone, tablet or computer.
Subscribe for only £5.49 a month and enjoy all the benefits of the printed paper as a digital replica.
Subscribe