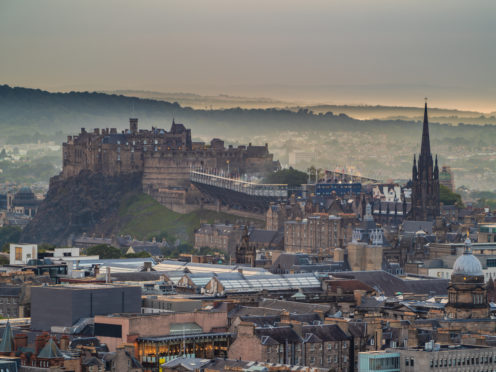 A report by online fundraising platform GoFundMe has revealed that Edinburgh is the most generous city in the UK.
The annual Year in Giving report found that one in seven Brits have donated using the platform, with a donation made every second worldwide.
The UK ranked behind Ireland as the second most generous country in Europe and fifth worldwide, with Scotland's capital the British hotspot for donations ahead of Cambridge, Bath and Norwich.
Looking at growing trends from 2019, a year of climate protests led by activists like Greta Thurnberg and Extinction Rebellion has seen a spike in climate-change-related crowdfunding campaigns with an increase of 65% since last year.
The report also shines a light on the UK's donating behaviour, finding that it's the start of the week which sees people feeling most proactive as Tuesday is the most popular day to start a campaign, with 9pm the most popular time.
Brits seem to be at their most generous at the start of the weekend with Friday as the most popular day to donate and 8pm the most popular time.
Rob Solomon, GoFundMe CEO said: "GoFundMe has become Britain's take action button with millions of people giving and getting help on the platform.
"When it comes to social fundraising, the distance, background, or relationship to those in need doesn't matter—our donors and organisers span the globe and have different needs, concerns, and interests.
"But what they all have in common is the drive to care for others and take action. They are people who see something and do something.
"We are changing the way the world gives! Every day we see more people taking an active role in making a difference, and our community continues to grow. In fact, nearly 60% of donors were new this year."
Globally, there have been over 120 million donations totalling $9 billion since GoFundMe launched in 2014.
---
The full report, GoFundMe 2019: A Year in Giving can be viewed here.