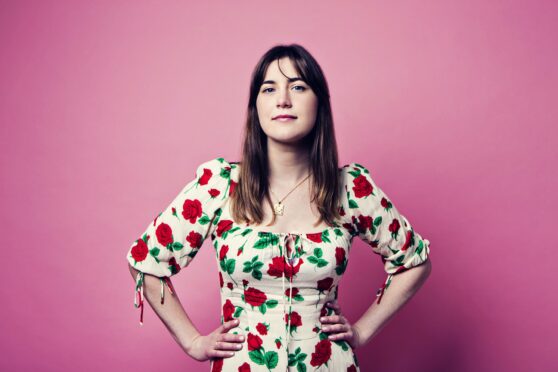 Were it not for what she refers to as "an early midlife crisis", comic Hannah Fairweather could well have been hitting the fairways of St Andrews and not the clubs of Edinburgh this summer.
The 28-year-old started playing golf at an early age when her family moved from Aberdeen to Australia and was on track to turning pro after earning a scholarship in the US.
But in her early twenties, she fell out of love with the game and knew the path she really wanted to pursue was comedy.
Having spent most of her life living in Australia and New Zealand – and developing the accent – she's now back living in Scotland and ready to hit her stride in her full Fringe debut.
"I grew up playing golf competitively and that was kind of my entire existence, my entire personality," Fairweather said. "My yearbook quote when I left school was 'I play golf.' That shows you exactly how one dimensional I was.
"I got a scholarship to go to South Carolina, the Deep South, where I did not enjoy living. I have a lot of stories about that in my show.
"It was, I guess, the first time in my life that I ever questioned why I was playing golf. I didn't hate it, it was just what I did. I started so young and it was all I knew.
"When the first time came that I was in a situation where I wasn't enjoying my life outside of it, I realised I was making sacrifices for golf. I didn't want to live my life in Travelodges, but now I've ended up being a comedian so maybe I keep making the same mistakes!"
With a handicap of two before moving to America and playing college golf, the next step for Fairweather would be becoming a professional.
She reflects on sexism in the game being her main motivator to work hard – able to play from men's tees and shoot a lower score yet not being allowed in the clubhouse.
Having studied engineering, like her father had, and becoming an accountant before eventually finding a way into the comedy industry, she (half) jokes: "I've accidentally ended up with basically stereotypical roles for straight white men my entire CV."
Comedy was always something that was brewing away at the back of Fairweather's mind, whether it was getting laughs in award speeches or in her choice of entertainment when travelling.
"I would go off to tournaments and, I can't believe I'm admitting this, I'd watch panel shows and pause and join in when I was younger," she said.
"I didn't realise how much I really wanted to do it. My mum saw that it was what I wanted to do before I did and encouraged me to go to an open mic. It was always there, but I was too dumb to realise. "
Having now taken the plunge and made comedy her career, Fairweather is a regular on the stand-up scene, has written for Mock The Week and The Now Show and has been backed by the likes of Joe Lycett.
And there's plenty she learned in her previous life that's proved useful.
"There are quite a lot of overlaps, in the sense that they're both very individual, solitary endeavours," she explained. "Your career is completely up to you in both of them.
"The main thing I learned is the work ethic, where most of the work happens when the crowds aren't there. I grew up training early mornings. Working hard at comedy doesn't seem so difficult now!"
Fairweather makes her full Edinburgh Fringe debut this year with her show Just A Normal Girl Who Enjoys Revenge, the title a nod to a quote from the US version of The Office.
In it, she takes aim at former boyfriends, colleagues, flatmates, podcast hosts and some devout Christians she met while playing college golf.
She also explains her Australian twang – although born in Scotland, she's spent most of her life in Australia and New Zealand, as well stints in the US and England and even a short time in Brunei.
"I have to address the accent on stage," she said. "Despite sounding like someone that's just taken one of those ancestry tests, I consider myself Scottish.
"I feel like I've been writing the show forever now and I'm really excited to actually get to share it with people. I'm also stressing constantly about it. I'd say nervous excitement is best way to describe it."
Fairweather refers to herself as the "Taylor Swift of comedy", drawing inspiration from the star's writing and even using her songs as walk-on music for the show.
"I'm worried it's now coming across as a little bit obsessive," she laughed. "I do love her and she's a massive inspiration in the show. There's a lot of nods to her – she sings about having lists of people who've wronged her.
"I really like all of the things that she does in her writing. Obviously she's a musician rather than a comedian, but I think a lot of the storytelling devices can be quite similar.
"I really admire the way that she does that stuff. She's so good at call-backs, better than a lot of comedians I would say."
Fairweather is currently living in Edinburgh with her parents, which saves some of the astronomical cost of putting on a show at the festival.
Especially as a debuting talent, the money involved sees acts forced to gamble on their own abilities to make it worth their while and recoup the losses.
"I think a lot of people don't realise how expensive it is just to partake," Fairweather said. "It's upfront costs as well, which is the hardest part, with no guarantee that you're going to earn that money back.
"It's a very expensive endeavour and I wish there was a better model that didn't price working class acts out of it because, if you don't have savings to dip into at the start as you're leading into the month, it's just not a plausible thing to do.
"You can't go into it half-heartedly and see how it goes. Especially in a debut year, you've got to make sure that you're ready when you choose to do that."
As well as helping with the bank balance, staying at home during the festival is something she hopes will also protect the work/life balance.
"I'm quite glad that's my situation, because as much as there are many comedians I get on with, comedians during the Fringe would be insufferable to live with," she said.
"I need to be around people that don't care about comedy and don't want to talk about comedy, so that I have a good balance in my life."
---
Hannah Fairweather: Just A Normal Girl Who Enjoys Revenge, Just The Tonic at The Caves, August 4-14 and 16-28, hannahfairweathercomedy.com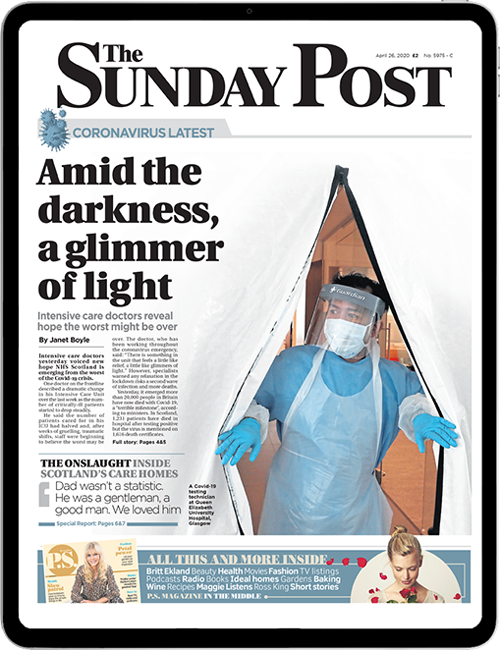 Enjoy the convenience of having The Sunday Post delivered as a digital ePaper straight to your smartphone, tablet or computer.
Subscribe for only £5.49 a month and enjoy all the benefits of the printed paper as a digital replica.
Subscribe