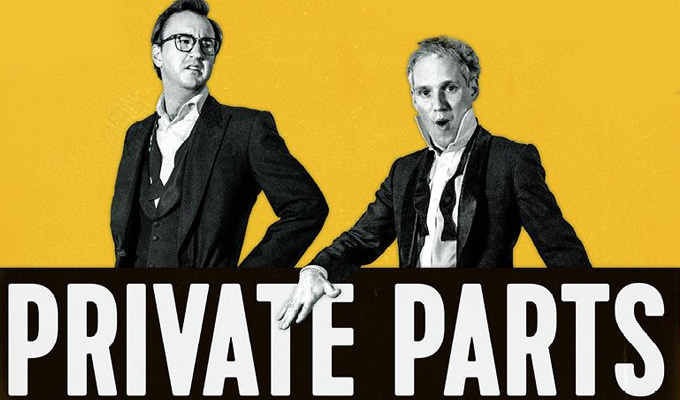 MADE In Chelsea stars aren't perhaps the first act you'd think would be making their way to perform at the Edinburgh Fringe, but Francis Boulle and Jamie Laing are more than willing to step out of their comfort zone.
The reality TV duo cast away the shackles of the E4 series to bring their hit podcast Private Parts to life on the big stage.
To a sell-out crowd in the Udderbelly, the pair recount tales of high-jinks and debauchery – usually on the part of Jamie.
His Trainspotting homage is quite the way to start the show, and threatens to make Private Parts live even closer to its name.
The pair balance each other out well, with Jamie's natural, fun vibe exuding out of him as he happily recounts (mostly true) embarrassing tales from his life.
And Francis's dry wit shines through as the two bounce off each other with quick putdowns and decent gags.
There are parts where it's clear they've been memorising a script, and there are also times when they forget their lines altogether – but this adds to the charm.
After all, this isn't the slick, edited world of Made In Chelsea but a project entirely created by the pair and revealing different dimensions to themselves.
There's a fun piece of audience interaction, free sweets and the pair take it in turns to read amusing extracts from their diary.
And you get to see the startlingly graphic consequences of getting a hair transplant in Nottingham.
Sometimes crude and childish, the pair are clearly good friends and have a natural chemistry as a double act despite not being used to performing in front of a live audience.
Perhaps a quip about becoming the new Ant & Dec isn't beyond the realms of possibility…
Verdict ★★★1/2
While it's clear Jamie and Francis are new to this game, the likeable pair have plenty about them to make this an entertaining show if you know a bit about them. With a bit more polish and finesse it'll be a hit.