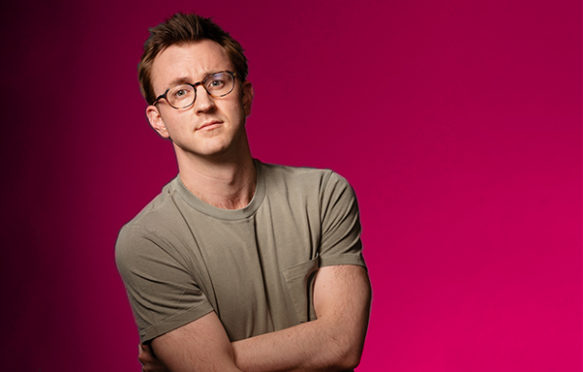 Made In Chelsea star Francis Boulle will get his first proper taste of the Edinburgh Fringe as he starts a run of shows tonight.
The former reality TV star, who is now pursuing a dream career in stand-up, admits it's baby steps at first as he dips his toes into the world of comedy.
His Fringe show, Francis Boulle and Friends, will see him show off his comedy chops alongside various other special guest stars.
"I'm very excited, both to show off my act but also to share the stage with some household names," he told The Sunday Post.
"I wasn't going to be so presumptuous and jump in on my first year and do an hour long solo show.
"It takes many comedians four or five year run-ups to do that so I'm just taking baby steps, working hard and writing a lot of stuff and hoping at some point someone will laugh!"
Tonight (Friday), he'll welcome special guests Robin Morgan, Pierre Novellie, Sarah Keyworth and Jess Robinson.
For Saturday's show Francis will be joined by Michael Odewale, Dominic Coleman and Lola & Jo.
On Sunday night, Anna Drezen, Delightful Sausage and Jenny Bede are the guests.
"I don't want to force myself into the position of trying to write an hour of material at such an early stage," Francis said.
"It all has to come naturally, I think, and I plan on doing Edinburgh every year. I'm very excited to one day do my debut hour."
Read our full interview with Francis – click here
---
Francis Boulle and Friends, Pleasance Dome AceDome, 11pm, August 9-12, 14-25 https://tickets.edfringe.com/whats-on/francis-boulle-and-friends. Line up subject to change