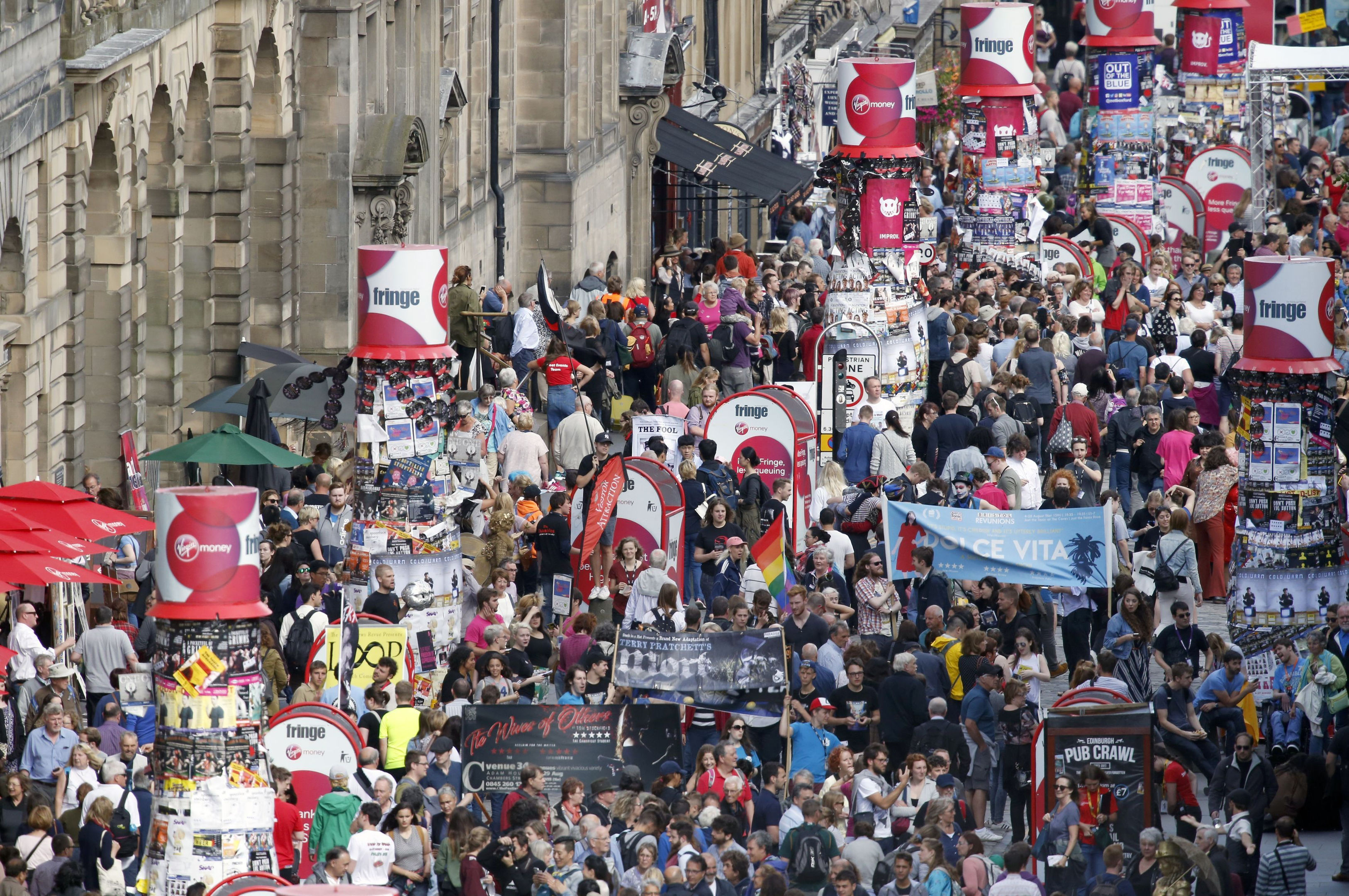 Edinburgh's August festivals, including the Edinburgh Festival Fringe, have been cancelled due to the coronavirus pandemic.
Edinburgh Art Festival, the Edinburgh Festival Fringe, Edinburgh International Book Festival, Edinburgh International Festival and the Royal Edinburgh Military Tattoo will not go ahead until 2021.
A statement on the Fringe website read: "For the first time in over 70 years, the five festivals that transform Edinburgh into the world's leading cultural destination every August are not going ahead this year due to concerns around the Covid-19 pandemic."
The confirmation follows reports on Tuesday that the festivals' organisers were planning to announce cancellation of the events on April 1st.
Ticket holders will be offered full refunds.
Edinburgh's five August festivals comprise over 5,000 events across the city each summer, welcoming 25,000 artists, comedians, writers and performers from all over the world.
The celebrations are thought to pull in more than £300 million for Scotland as they attract more than four million revellers combined. Three million people attended the Fringe alone last year.
Shona McCarthy, chief executive of the Festival Fringe Society said: "It's heart-breaking that the Fringe and our sister August festivals will not take place as planned this summer.
"However, having taken advice and considered all the options, we collectively believe this is the only appropriate response.
'The safety of participants, audiences, local residents and indeed everyone connected to our festivals will always come first.
"Our thoughts today are with the doctors, nurses, health and social care professionals on the front line, as well as all those affected by this dreadful pandemic.
"Our sympathies too are with the thousands of artists and participants directly affected by today's decision – we will do everything we can to support you over the coming months."
She continued: "Culture brings out the best in us. It gives the marginalised a voice, it shapes and reshapes how we think of ourselves and, crucially, it unites us.
"Since their inception in 1947 the Edinburgh festivals have existed to champion the flowering of the human spirit and, in the face of this truly unprecedented global emergency, we believe that this spirit is needed now more than ever."
Fergus Linehan, festival director of Edinburgh International Festival, echoed her statement: "We are hugely disappointed to announce this cancellation but given the current outlook we believe it is the correct decision.
"We recognise that Edinburgh's festivals play a very important role in the cultural, social and economic lives of our city and country, and this decision has not been taken lightly.
"Our thoughts are with all the country's key workers and we hope that we can celebrate your heroic efforts when this awful pandemic has passed.
"As we observe our essential social distancing we can, I hope, look forward to being back together soon: sharing brilliant music, theatre, dance, literature and art from the greatest creative minds of our time. Until then, thank you for all your good wishes and keep safe in the coming months."
Some Fringe operators told the Edinburgh Evening News on Tuesday it was possible to put together last-minute programmes if lockdown restrictions are eased by the start of July.
One said: "We are desperate to put on something in August, but only if the authorities say it is safe enough.
"No-one knows when that might be and no-one can plan anything on that basis at the moment.
"The only sensible thing for anyone involved in the Fringe to do at the moment is put things on hold for as long as it takes and see if things change.
"If Edinburgh is back open for business in August a lot of people in the city will be desperate to go out and be entertained."