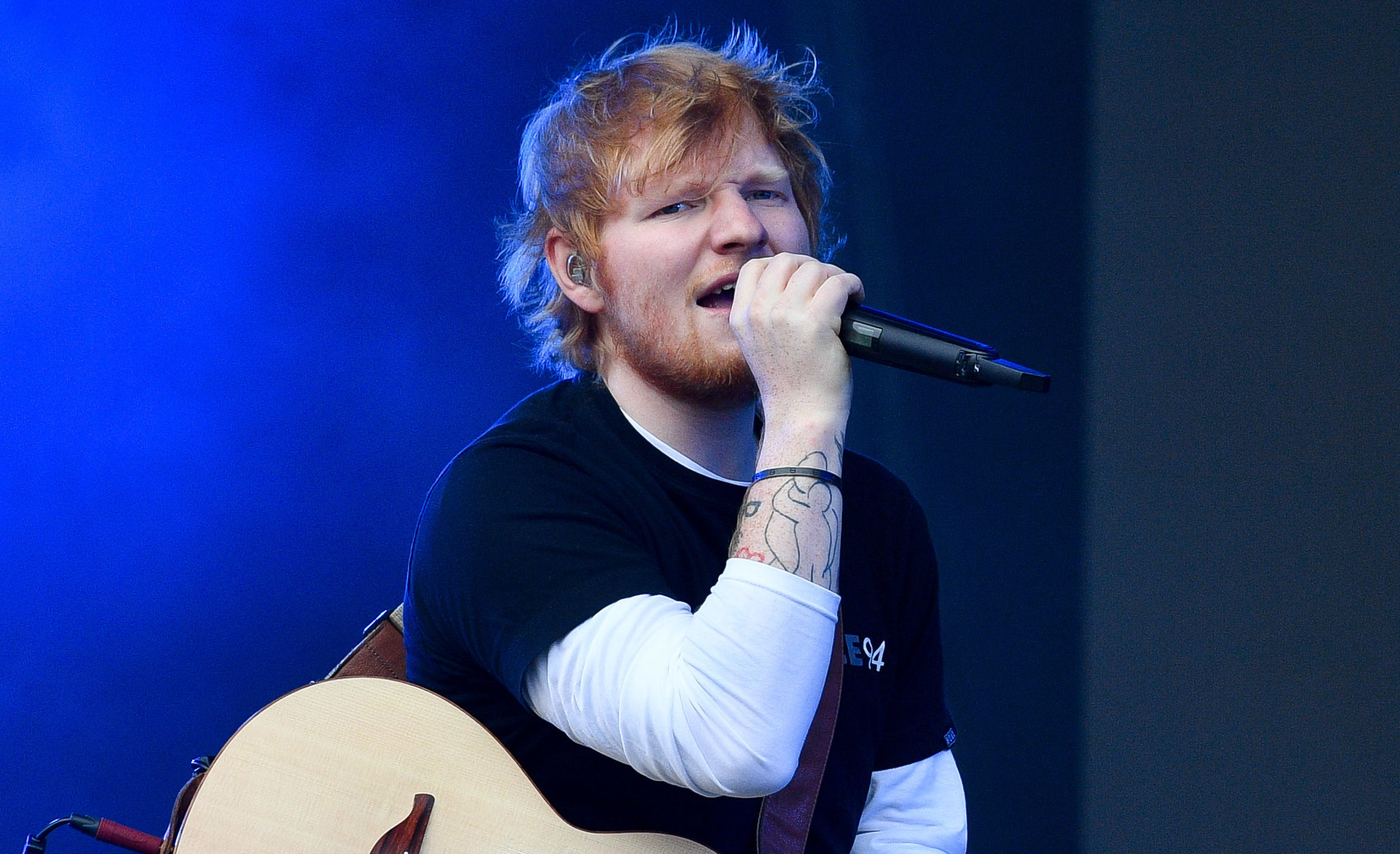 ED SHEERAN is being sued for 100 million dollars (£76.4 million) for allegedly ripping off parts of Marvin Gaye's classic Let's Get It On for his hit Thinking Out Loud.
Legal documents accuse the British star's 2014 track of  copying the "melody, rhythms, harmonies, drums, bass line, backing chorus, tempo, syncopation and looping" of Gaye's 1973 song.
The claim has been brought by a company called Structured Asset Sales (SAS), which owns part of the copyright of Gaye's song, co-written alongside Edward Townsend in 1973.
Townsend died in 2003 but SAS bought one-third of the copyright.
Sheeran, 27, has already faced legal action over the track after the heirs of Townsend also said Thinking Out Loud copied Let's Get It On. He has denied those allegations.
The album X, which features Sheeran's song, sold more than 15 million copies and Thinking Out Loud was also nominated for a Grammy for Song Of The Year in 2015.
High-profile plagiarism accusations are common in the world of music, with some big names alleged to have ripped off other acts.
Many of these accusations have led to legal action, with most cases settled out of court.
Here are some of the most prominent examples…
Robin Thicke & Pharrell Williams v Marvin Gaye
Controversial hit Blurred Lines was the sound of summer 2013, but the family of Marvin Gaye thought it sounded more like 1977 – specifically the soul star's Got To Give It Up.
Thicke and Williams had claimed the track had the 'feel' and 'sound' of a Gaye song, but denied plagiarism accusations.
A long legal battle took place over two years, and the pair were found liable for copyright infringement in March 2015.
A jury eventually awarded the Gaye estate almost £5m worth of damages, and Gaye was awarded posthumous songwriting credit.
Many musicians spoke out against the ruling and supported the appeal against it, worried about the potential for punishing musicians for making songs inspired by older pieces.
It wasn't the only issue raised by the song, with the lyrics branded misogynistic and accused of promoting rape culture. Some UK universities banned the playing of the song on campus.
George Harrison v The Chiffons
The 1970-released main single from the former Beatle's first solo album was found to be 'virtually identical' to girl group The Chiffons' 1960 hit He's So Fine after a lengthy court case.
A judge ruled that Harrison had 'subconsciously' stolen the melody.
In the run up to the trial, The Chiffons recorded their own version of My Sweet Lord to make their point clear.
Harrison was ordered to pay around $1.6m, but after he bought the rights to the song this was lowered to $587,000. Litigation over the song continued until March 1998.
Harrison wrote in his autobiography: "I don't feel guilty or bad about it. In fact it saved many a heroin addict's life. I know the motive behind writing the song in the first place and its effect far exceeded the legal hassle."
Vanilla Ice v Queen & David Bowie
Vanilla Ice's 1989 rap Ice Ice Baby was a hit song, but his wallet also took a considerable hit from it.
The bassline sampled that of Queen and David Bowie's collaboration from eight years earlier, Under Pressure.
While Ice claimed that they were different because he added a beat between notes – a defence he later admitted was just a joke – legal representatives for Queen and Bowie made a settlement out of court for some cash and songwriting credits for Ice using the hook without permission.
Jorge Ben Jor v Rod Stewart
Do Ya Think it sounds a little familiar? Brazilian star Jorge Ben Jor certainly did, accusing Rod Stewart's 1979 hit of copying parts of his song Taj Mahal.
The two parties came to a settlement out of court.
Stewart later admitted in his 2012 autobiography that he had 'unconsciously' plagiarised parts of the chorus having heard it while at the Rio Carnival in 1978.
The song also features the string arrangement from the song "Put Something Down On It" by Bobby Womack, which Stewart says was a conscious decision.
Led Zeppelin v Spirit
In 2016, a judge ruled that the intro to Led Zeppelin's classic Stairway To Heaven bore 'no substantial similarity' to Spirit's 1967 instrumental Taurus.
Led Zep guitarist Jimmy Page acknowledged that Spirit may have had an influence on his writing of the song, with the bands having shared a stage in the early 70s, but labelled plagiarism accusations "ridiculous."
Chuck Berry v John Lennon
The owners of publishing rights to Chuck Berry's You Can't Catch Me brought a lawsuit against John Lennon over The Beatles' song Come Together, a number one for the Fab Four in 1969.
The rhythms bore some similarities, and Berry's song featured the line "Here come a flat-top, he was movin' up with me," while the Lennon-written Come Together includes the lyric "Here come ol' flat-top, he come groovin' up slowly."
The case was settled out of court, with Lennon agreeing to record cover songs for Big Seven Music Corp. (owned by Morris Levy).
The row would later flare up again when there were issues over the release of the songs.
Despite all this, Lennon and Berry performed together on a US TV show in 1972.
Chuck Berry v Beach Boys
This was one of the first plagiarism issues in rock history.
The Beach Boys' Brian Wilson said he wrote the song Surfin' USA as a tribute to Chuck Berry.
Berry's lawyers thought otherwise, and threatened a lawsuit.
The band eventually gave Chuck Berry songwriting credits on Surfin' USA on every release from 1966 – because it sounds very much like Sweet Little Sixteen.
Coldplay v Joe Satriani
Guitar legend Joe Satriani's case against Coldplay was dismissed "upon stipulation" by California's central district court.
Satriani alleged that the British band, fronted by Chris Martin, copied his 2014 track If I Could Fly in their song Viva La Vida.
It is thought that the the parties came to an out-of-court settlement.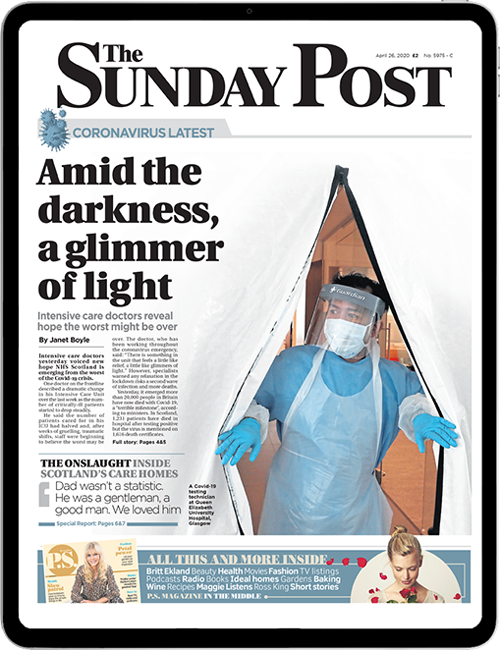 Enjoy the convenience of having The Sunday Post delivered as a digital ePaper straight to your smartphone, tablet or computer.
Subscribe for only £5.49 a month and enjoy all the benefits of the printed paper as a digital replica.
Subscribe