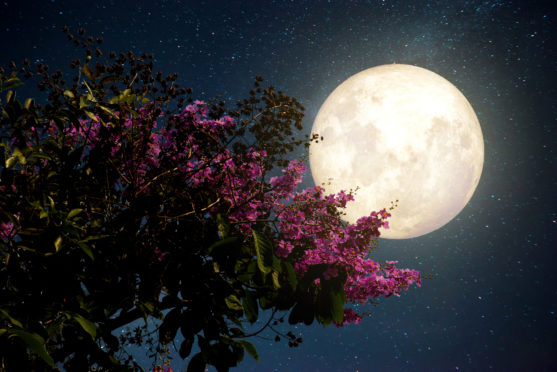 We've already had the stunning Blood Moon earlier this year, and now there's another colourful lunar phenomenon on the skyline – the Pink Moon.
Appearing annually in April, Easter's Pink Moon was named after the pink flowers that bloom at this time of year in the US and Canada.
The Pink Moon is particularly significant because it is used to set the date for Easter – the Sunday following the first full moon after the spring equinox.
Depending on a number of factors however, those hoping to see a rose coloured moon will probably witness one more orange in colour, fully illuminated by the sun.
The moon often varies in colours, depending on its position in the sky, the stage of its cycle and atmospheric effects.
In other cultures, the phenomenon is called the Sprouting Grass Moon, the Egg Moon, and the Fish Moon.
This moon will be the fourth full one in 2019, with millions around the world witnessing the stunning Blood Moon back in January.
When's the best time to see it?
Skygazers have been advised by Royal Museums Greenwich that the moon will be at its brightest around 12.12pm in the UK but won't be fully visible until around dusk.
Anyone looking moonwards in continental Europe should be able to see the moon from around 1pm.
Connection to Royalty 
There has been anecdotal evidence to suggest that labour can be induced by the lunar cycle and the start of the new full moon.
Therefore, the Duchess of Sussex, who has said her baby is due in late April or early May, could be affected.
There is a suggestion that a full moon's gravitational pull affects the amniotic fluid in the same way it affects the water in the sea and rivers, as well as influencing the levels of the hormone melatonin.
Maternity wards are said to be busier during a full moon, although there is debate in the medical world about whether the moon does encourage women to go into labour.
The Duchess of Cambridge gave birth to Prince George on 22 July 2013 – the day of a full moon.
She went into labour with Princess Charlotte two days before a full moon, but with Prince Louis the moon was only in its first quarter.
The next full moon is referred to as the Flower Moon, which takes place on 18 May.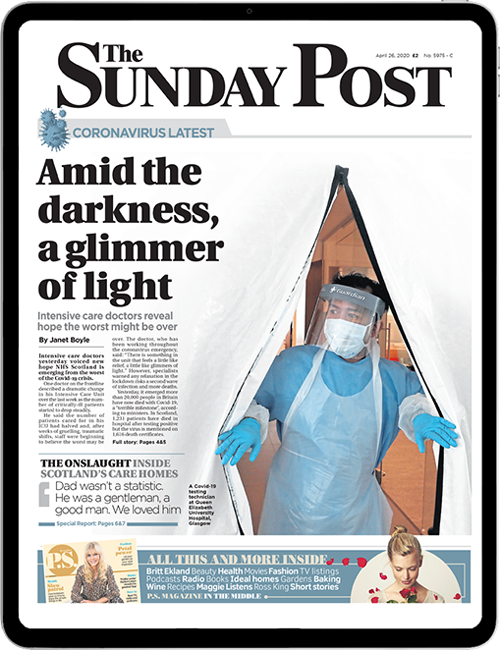 Enjoy the convenience of having The Sunday Post delivered as a digital ePaper straight to your smartphone, tablet or computer.
Subscribe for only £5.49 a month and enjoy all the benefits of the printed paper as a digital replica.
Subscribe