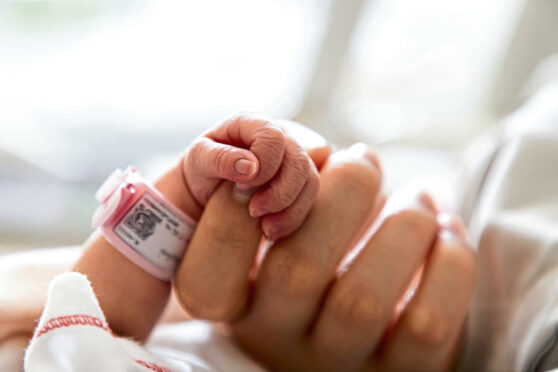 Premature babies are being put at risk by poor staffing levels in neonatal baby units, experts warn today.
The British Association of Perinatal Medicine – the UK's foremost group working in newborn care – says nationally agreed staffing levels are not being met as an experienced midwife working in one Scottish neonatal unit told how she decided to retire because she cannot give the care required to work up to 14-hour shifts without proper breaks.
The staffing concerns have emerged as the Scottish Government investigates a rise in neonatal deaths in September 2021 and March 2022.
Dr Anoo Jain, a neonatal consultant and honorary treasurer at the British Association of Perinatal Medicine, said: "Patient safety standards were set in the 1990s suggesting a 1:1 nurse-to-patient ratio for neonatal babies in intensive care and 1:2 for those in high dependency. However, nationally in the UK we do not reach those standards regularly."
He said the most recent figures for Scotland, taken from the National Neonatal Audit in 2019, showed neonatal wards only reach the correct level of staffing 78% of the time, adding: "Evidence tells us babies in units adequately staffed are more likely to survive and also in a healthier way, without disabilities associated with the rigours of surviving a premature birth."
Babies born very early can suffer a range of health problems, including breathing difficulties, heart issues and brain haemorrhage.
Fears over inadequate staffing levels were echoed by leading baby charity Bliss, where chief executive Caroline Lee-Davey said: "For babies born premature or sick to have the best chance of survival and quality of life it is essential that neonatal services need to be staffed appropriately both in numbers of staff per baby and in the skills mix on the neonatal unit.
"Despite the wealth of evidence that the safety of services relies on there being adequate numbers of appropriately trained staff, neonatal services remain chronically understaffed across all specialities."
The Royal College of Nursing in Scotland is calling for urgent action to protect patient safety and ensure that the country's workforce is valued as a safety critical profession. Colin Poolman, RCN Scotland director, speaking as nurses vote for strike action in support of a 17% pay claim, said: "The nursing staff shortages being experienced in ­neonatal ­intensive care, as well as across Scotland's health and social care services, are a serious concern.
"Our members are worried about the safety of their patients and the wellbeing of their colleagues. We are in this situation because of the failure of Scottish Government to address the nursing workforce crisis. Nursing staff shortages are at ­critical levels with over 6,000 posts across Scotland unfilled. Urgent action is needed."
One neonatal midwife based in the central belt of Scotland told The Post how the recommended one nurse to one premature or sick baby safety standard was often compromised because of staff shortages, with nurses often asked to care for two very poorly infants.
They said: "On days when we are seriously short, other auxiliary nurses or midwives are sometimes drafted to work with us in the neonatal unit and we have to supervise them, as they may not have the experience to look after our sickest babies."
The Scottish Government announced its investigation into an increased rate of baby deaths in September of this year. Healthcare Improvement Scotland has been commissioned by the Scottish Government to lead a review into neonatal death rates. It follows the higher-than-expected deaths in March 2022 and September 2021, as published by Public Health Scotland. The review will cover all reported deaths across Scotland between April 2021 and the end of March 2022 to discover major causes.
Statistics show one in seven babies in the UK is admitted to a neonatal unit for specialist care.
Last week, we reported how staffing shortages at Glasgow's Queen Elizabeth University Hospital contributed to two patient deaths in just one month. Freedom of Information requests on deaths and near misses at NHS Greater Glasgow and Clyde reveal 336 incidents related to "staffing/inappropriate skill mix".
The Scottish Government said: "Neonatal cot capacity is monitored across Scotland on a daily basis to help identify emerging pressures on neonatal units, including pressures that may have resulted from staffing challenges. NHS Scotland's staffing is at a historically high levels, but we're determined to go further. That is why we announced an NHS Recovery Plan and a record £600 million of investment this winter to support health boards and their staff.
"Our national review of neonatal mortality will determine if there are any common factors that have contributed to the increased neonatal mortality rate, from both a clinical and system perspective."
---
Nurses at wits' end
Carol, not her real name, a midwife who has worked in the NHS for 35 years, today reveals the mounting pressure of working in one of Scotland's neonatal units, writes Janet Boyle. There Carol treats very premature and seriously ill babies with a high level of specialist nursing care.
After increasingly working up to 14-hour shifts on her feet without breaks, she now plans to retire early.
She tells how safety guidelines on nursing levels are being broken daily and voices fears for colleagues and the babies they care for.
In the 35 years I have worked as a midwife and neonatal nurse I have never seen staffing levels so poor. Sickness levels are high because staff are overworked and exhausted and, like me, other nurses are preparing to retire early.

Some are going on to agency work just two or three days a week and others are leaving the job entirely because they are defeated by the hours and workload. I love the challenges but I fear I am not able to give the same quality of practical and emotional support to parents of our most vulnerable babies that we used to in previous years.

Mums need a lot of support and encouragement from nurses to establish breast-feeding as their babies develop the ability to feed without a tube. It is one of the best ways to help a baby to grow and thrive after being in ICU, high dependency or special care but we often find ourselves having to deal with emergencies instead, and I feel bad these mums are missing out on proper support.

We live in fear of making mistakes while short-staffed or losing our registration as nurses and midwives. Sometimes, even when you have enough staff, you know there is a good chance of someone getting moved to another ward such as the labour ward because they have even less staff than us.

It feels like a giant chess game where staff are moved around departments to cover wherever has the greatest need on any given day, so we never get the chance to take a breather and take stock of what's happening in our own unit.

Operating with a shortage of neonatal nurses is not safe because we are a "front door service" which means we often get little notice when a baby is arriving. Women can go into preterm labour unexpectedly or need emergency caesarean sections because they or the babies have become dangerously ill.

Far too often, the only way we can maintain a safe level and quality of care for these families at a hugely stressful time in their lives is to work through our breaks, stay longer than our contracted hours and cover shifts via the nurse bank on our days off.

If we don't accept those shifts then we know our colleagues will be seriously under-staffed and under pressure. So we all do it to support each other as a team to keep the unit safe – but going without breaks or food and drink makes our blood sugar levels fall and leaves us shattered, which in turn affects our own physical and mental health.

We became nurses and midwives because we wanted to care and the current situation means that we can't always do it to the high standards to which we were trained.

Many of the parents see the staffing levels and are worried about the effect on their babies' safety and care. I couldn't bear adding to the already considerable mental anguish of parents but, like many nurses, I want to shout from the rooftops about compromised care in the NHS in Scotland due to unsafe staffing levels.

We want the parents to know that we all go to great lengths to keep their babies safe by the measures I've already described – no breaks, longer hours (sometimes up to 14 hours on a shift) and by coming in on our days off.

The reality is that managers are under pressure too and cannot recruit or retain enough staff for all our shifts, not just in our hospital but all over Scotland.

The Scottish Government knows we will not leave seriously ill babies by striking and it feels like emotional blackmail to hear Humza Yousaf tell us that if we are given a decent pay rise then he may have to take funding from areas like cancer care or mental health budgets.

Those of us who have voted to strike are telling the government that we have come to the end of our tether and we have had enough.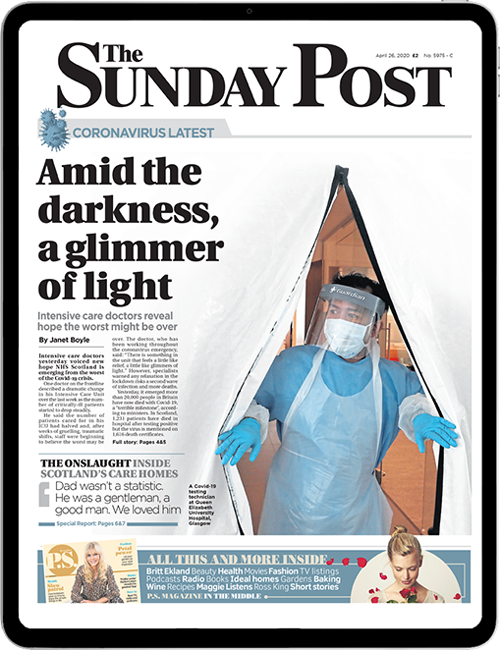 Enjoy the convenience of having The Sunday Post delivered as a digital ePaper straight to your smartphone, tablet or computer.
Subscribe for only £5.49 a month and enjoy all the benefits of the printed paper as a digital replica.
Subscribe