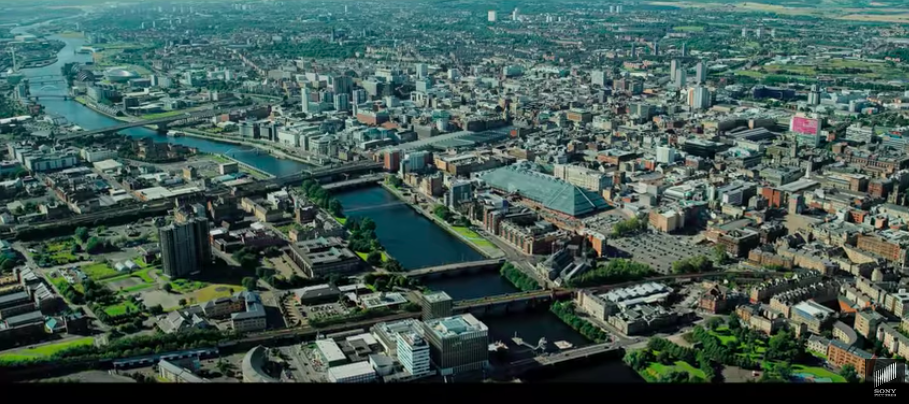 A BRIEF glimpse of Scotland's largest city is seen in the latest trailer for Marvel movie Venom.
Eagle-eyed viewers spotted a shot of Glasgow from above in the newly released video for the upcoming superhero film.
Judging by buildings yet to be demolished and construction work, it appears to be older footage of the city that is visible around 40 seconds into the trailer.
The film stars Tom Hardy as journalist Eddie Brock, who becomes bound to an alien symbiote that gives him superpowers, transforming into Venom.
Due for release later this year, it also stars Michelle Williams and Riz Ahmed.
Spotted myself (and the rest of the city) in the new #Venom trailer #Glasgow https://t.co/AHBevMe6Ly pic.twitter.com/hW5hkzFDIt

— Steven MacKenzie (@stevenmackenzie) July 31, 2018
It is unclear whether the city will feature in a more prominent role in the upcoming film, but Scotland has featured in several blockbusters in recent years.
Parts of the recent Marvel hit Avengers: Infinity War were filmed in Edinburgh, with Waverley Station and the Royal Mile showcased.
Glasgow doubled for Philadelphia in Brad Pitt zombie epic World War Z, and has also had scenes in Fast and Furious 6, Under The Skin and Cloud Atlas.
How famous Glasgow market The Barras became the Big Apple for Benedict Cumberbatch drama Patrick Melrose