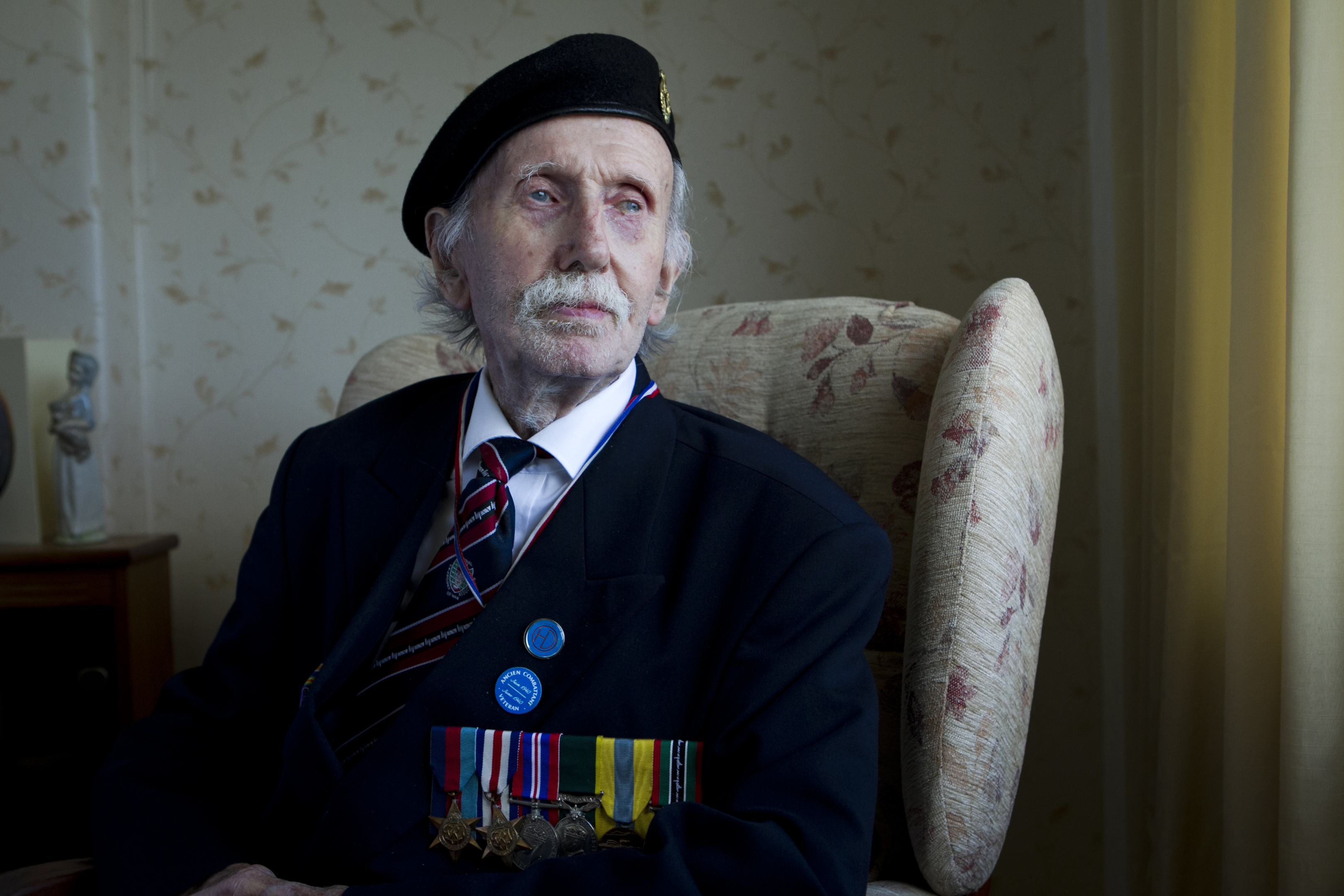 IT'S one of the summer's most eagerly anticipated blockbusters.
But for those who were there, the new Dunkirk film can never truly capture the horror and bloodshed of war.
The movie depicts the evacuation of more than 338,000 soldiers from the beaches of northern France between May 26 and June 4, 1940.
Winston Churchill famously dubbed it a "miracle of deliverance" – but not everyone was lucky enough to escape.
Further along the coast, Geoff Bryden was one of those forced to withdraw to the town of St Valery en Caux as German troops advanced.
The 97-year-old veteran was part of the 51st (Highland) Division, which heroically held off General Erwin Rommel's tanks as thousands of their countrymen were shipped to safety.
In the days following the Dunkirk evacuation, Geoff's division was tasked with staying behind in France to continue the fight.
But the dramatic bid ended in disaster when 10,000 Scottish troops were encircled by the Nazis at St Valery en Caux and forced to surrender.
One military historian has described how the division was "unknowingly sacrificed" to buy time for those being evacuated – and in a bid to show support to the French forces.
And there's no doubt Geoff and his fellow soldiers had to endure years of hardship when they were taken prisoners of war.
He was later one of 80,000 Allied POWs forced to march through Poland, Czechoslovakia and Germany in appalling winter conditions.
But he also has fond memories of some of the high-jinks the men got up to – and was even part of a failed bid to help legendary RAF flying ace Douglas Bader escape.
He told The Sunday Post: "The experiences were pretty horrible, but we had our laughs."
Despite this, he admits the memories of those who didn't survive are never far from his mind.
"I think a lot about those people who died," he said. "School friends, friends and relatives. I went over to St Valery every year – I was made an honorary citizen."
Dave Chapman, research co-ordinator at The Highlanders' Museum in Fort George, said the actions of the 51st (Highland) Division were a heroic last stand.
He said: "They were really there to support the French politically. It was a token force to show that the French were not being abandoned after Dunkirk.
"That was the main reason, although there's mixed views about that decision.
"I think there was a great deal of heroism shown, and a great many dismayed soldiers when they were told to surrender.
"It was the French who surrendered first. But they would have been beaten anyway. There's no question, because they were encircled.
"Although it was a defeat, it was not a disgrace. It was a defeat against tremendously difficult odds."
Dunkirk, which stars One Direction's Harry Styles alongside Oscar-winner Mark Rylance and Tom Hardy, opens in cinemas on Friday.
Veteran Geoff admits he might not make it along to the cinema to see the new big-budget blockbuster, but added: "I'll maybe see it on DVD."
Little Ship
ALMOST 1000 boats took part in the evacuation of troops from the beaches and harbour of Dunkirk.
Among them was the Skylark IX, one of a flotilla of "little ships" sent to save the stranded Allied forces.
The Skylark – which began life as a passenger cruiser for 75 people in 1927 – rescued 600 soldiers in the summer of 1940.
It sank on Loch Lomond in 2010 after years spent as a cruise boat, but has now been raised by campaigners and is in line for a complete restoration.
Veteran Geoff Bryden donated £500 to the project earlier this week and the Skylark Trust has promised to build a bench in his honour to thank him.
Trust secretary Mary Burch said: "He donated just the other day, which is absolutely wonderful.
We had a meeting on Wednesday night and he had sent the cheque to us.
"He is probably our last local Dunkirk veteran, although he wasn't actually evacuated on the beach.
"It's horrendous what they went through. He is quite a man – 97 and still as bright as a button."
Watch: One of the last surviving Dunkirk veterans recounts experience as 'hell on earth'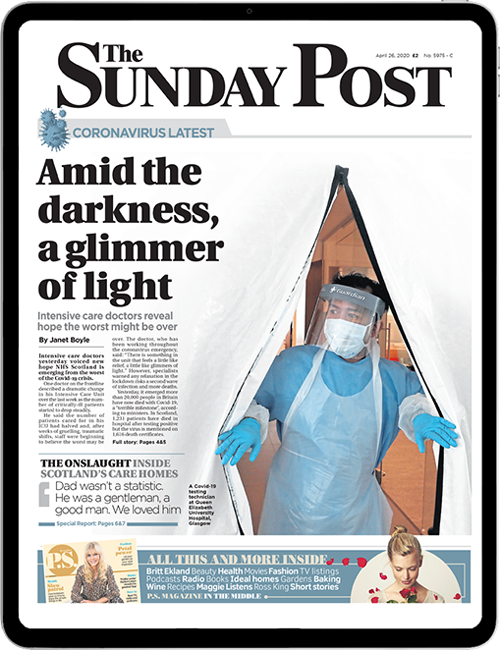 Enjoy the convenience of having The Sunday Post delivered as a digital ePaper straight to your smartphone, tablet or computer.
Subscribe for only £5.49 a month and enjoy all the benefits of the printed paper as a digital replica.
Subscribe