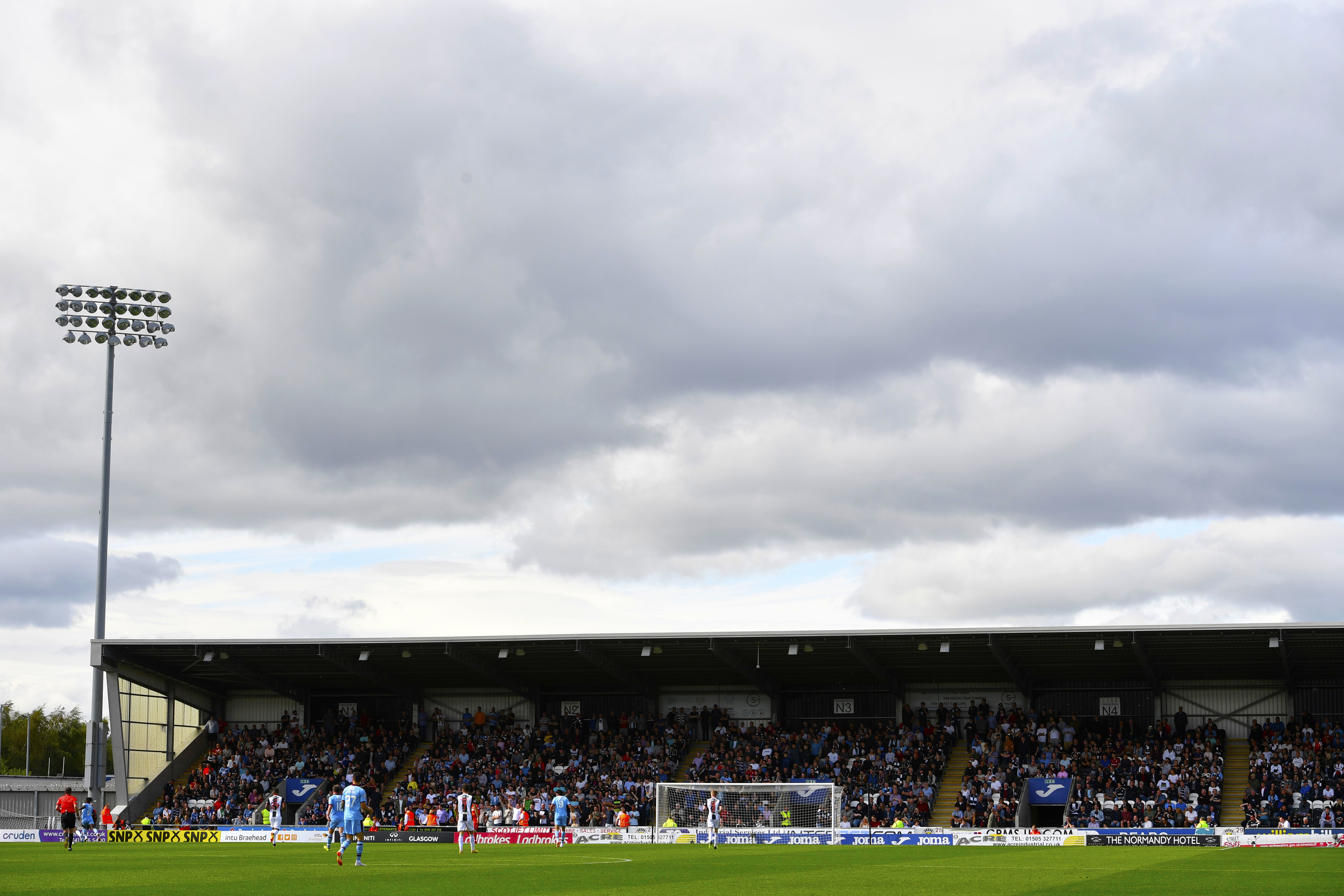 THE new Scottish Premiership season got off to a premature start in Paisley this afternoon as St Mirren and Dundee kicked off five minutes early.
It was flag day at the Simple Digital Arena as the newly promoted side beat the visitors 2-1.
But many Dundee fans didn't get to see the start of the game, with queues reported outside the ground and the unexpected early start.
The St Mirren media department's first match update was sent out at 2:56pm on Twitter and Dundee's club account confirmed the match had begun five minutes early, much to the bemusement of followers.
1' – Saints win an early corner.

— St Mirren FC (@saintmirrenfc) August 4, 2018
1 | We have kicked off five minutes early. STM 0. V DFC 0 #thedee

— Dundee Football Club (@DundeeFC) August 4, 2018
But many of the travelling support took to social media to share their anger.
Tweeting under the name TeamDee UK, one fan said: "Since when was Paisley in a different time zone? 100+ fans outside the ground, shambles from St Mirren."
Starting 5 minutes early, opening 1 turnstile for 1,300 fans @ScottishFA and st mirren only open 1 turnstile, what a joke of a club…. why say 3 o'clock and start early

— TeamDee (@TeamDeeUK) August 4, 2018
And Ian Rae wrote: "Congratulations on winning the game but two gates for Dundee fans, huge queues to get in and you kick off 5 minutes early! We are customers too."
Reporter James Christie tweeted: "The St Mirren v Dundee game kicked off five minutes early with most of the away support stuck in huge queues outside the ground. It's a ridiculous way to treat supporters. They deserve more respect."