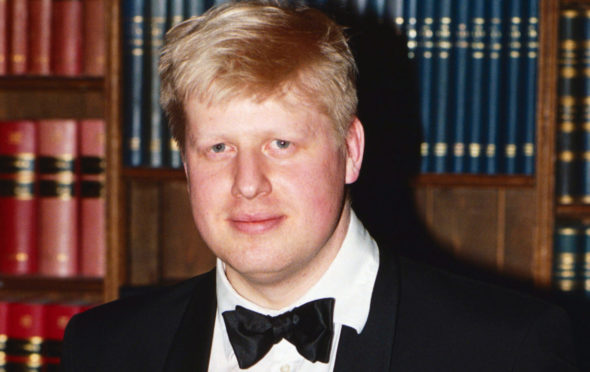 The father of a schoolgirl killed at Dunblane has revealed his dismay after uncovering comments by Boris Johnson joking about the tragedy and ridiculing calls to ban handguns.
Mick North, father of five-year-old Sophie, one of 16 children who died with their teacher after being shot in 1996, said the future Prime Minister's comments made in newspaper columns were "callous and offensive" after he uncovered the remarks in the British Library.
Mr Johnson said a firearms law did not save the lives of the victims and a plan for an outright ban after the 1996 tragedy was a "knee-jerk reaction".
In the same year Johnson said the then Labour leader, Tony Blair, should not choose the song Killer by Seal when he appeared on Radio 4's Desert Island Discs as "his party is cultivating public hysteria about gun control".
Dr North, a retired academic, said: "His comments upset me. He was writing these callous remarks within days of the tragedy.
"When the remarks were published, I was just trying to get through the days. I was trying to organise a funeral for my daughter. My wife had died two and a half years before the tragedy. I was not functioning particularly well.
"The language he uses is insulting and demeaning. It's as if he can't put forward a solid argument without being offensive."
Dr North, who successfully campaigned for a ban on handguns after the tragedy, revealed he met Boris Johnson when he was London mayor to discuss gun control.
He said: "I found him arrogant and lacking empathy or any understanding of the issues we were trying to discuss. We took a dossier which included stories of children who had been killed and injured by guns. He started quickly flicking through it as if he didn't want to deal with it."
In Johnson's newspaper column published on March 20 1996 – exactly a week after the school shooting – he said calls in the House of Commons to tighten gun laws were "something-must-be-done-ism" and accused one campaigning MP of being in an "ecstasy of politically-correct sycophancy".
He compared calls for a handgun ban to "the EU's eye tests for drivers of heavy goods vehicles; or the laws against bringing your pets across the Channel."
In another dog analogy, Johnson said legislating for tighter gun controls was comparable to the Dangerous Dogs Act 1991, introduced after a series of eleven vicious attacks. Johnson said: "The phrase 'dangerous dog' must surely now ping in (then Home Secretary) Michael Howard's head as he contemplates a new law after Dunblane."
Johnson also pronounced that the massacre in a school gym hall demonstrated that legislating to control guns is pointless.
He said: "There will always be those who say we must do more. We must tighten up again, they say, adding that 'if one child's life is saved, it will have been worth it'.
"The central point is that hasty, knee-jerk regulation does not work. The [Firearms] Act did not save the lives of those children."
The Dunblane massacre prompted 750,000 people to sign a petition to the UK parliament, calling for handguns to be outlawed. The Conservative government at the time was split, but eventually legislated to ban higher-calibre handguns in 1997, followed by the Labour government's ban on smaller weapons later that year.
By March 1999, the National Audit Office reported that 165,353 licensed handguns and 700 tonnes of ammunition had been surrendered, involving an estimated compensation cost of £95m. Since then the ban has been studied and debated by other countries as they consider their own legislation.
In another column uncovered by Dr North, Mr Johnson spoke up for handgun owners.
After the government brought in a ban in February 1997, Johnson set out his sympathy for "the many thousands of shooters deprived of an innocent pastime because of the anti-gun laws demanded by Labour to which the (Conservative) government cravenly acceded."
It has also emerged that Johnson compared a university's ban on drinking games after the death of a student to gun control in the wake of the Dunblane tragedy.
He made the remarks to a student newspaper in 2007, when he was a shadow education minister, adding: "I am very much against panic bans."
Johnson has also compared the banning of handguns in the wake of the Dunblane massacre to "nanny confiscating toys" or "one of those vast Indian programmes of compulsory vasectomy". He made the remarks in an article for a Canadian magazine in 1997.
Dr North added: "The Prime Minister's apparent disgust that the gun laws were changed after Dunblane has made me wary that he might want to support a reversal of the handgun ban."
No 10 declined to comment and the Conservative Party did not respond to a request for comment.
---
What Boris Johnson wrote
Days after Dunblane, the future PM gives verdict on proposed ban on handguns:
"Something-must-be-done-ism"
"An ecstasy of politically-correct sycophancy"
"[It's like] the EU's eye tests for drivers of heavy goods vehicles or the laws against bringing your pets across the Channel"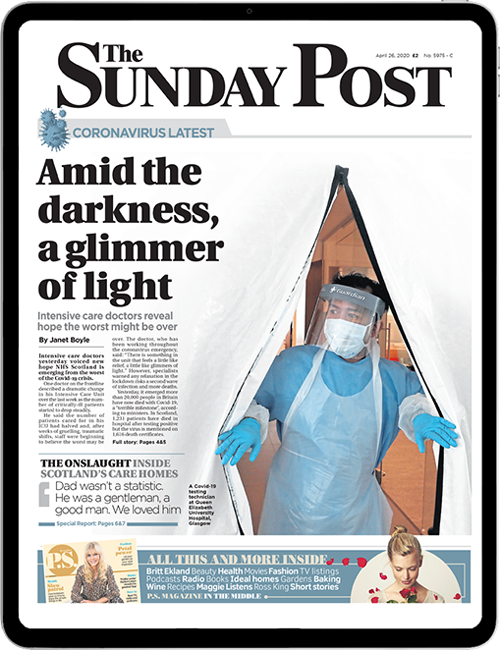 Enjoy the convenience of having The Sunday Post delivered as a digital ePaper straight to your smartphone, tablet or computer.
Subscribe for only £5.49 a month and enjoy all the benefits of the printed paper as a digital replica.
Subscribe