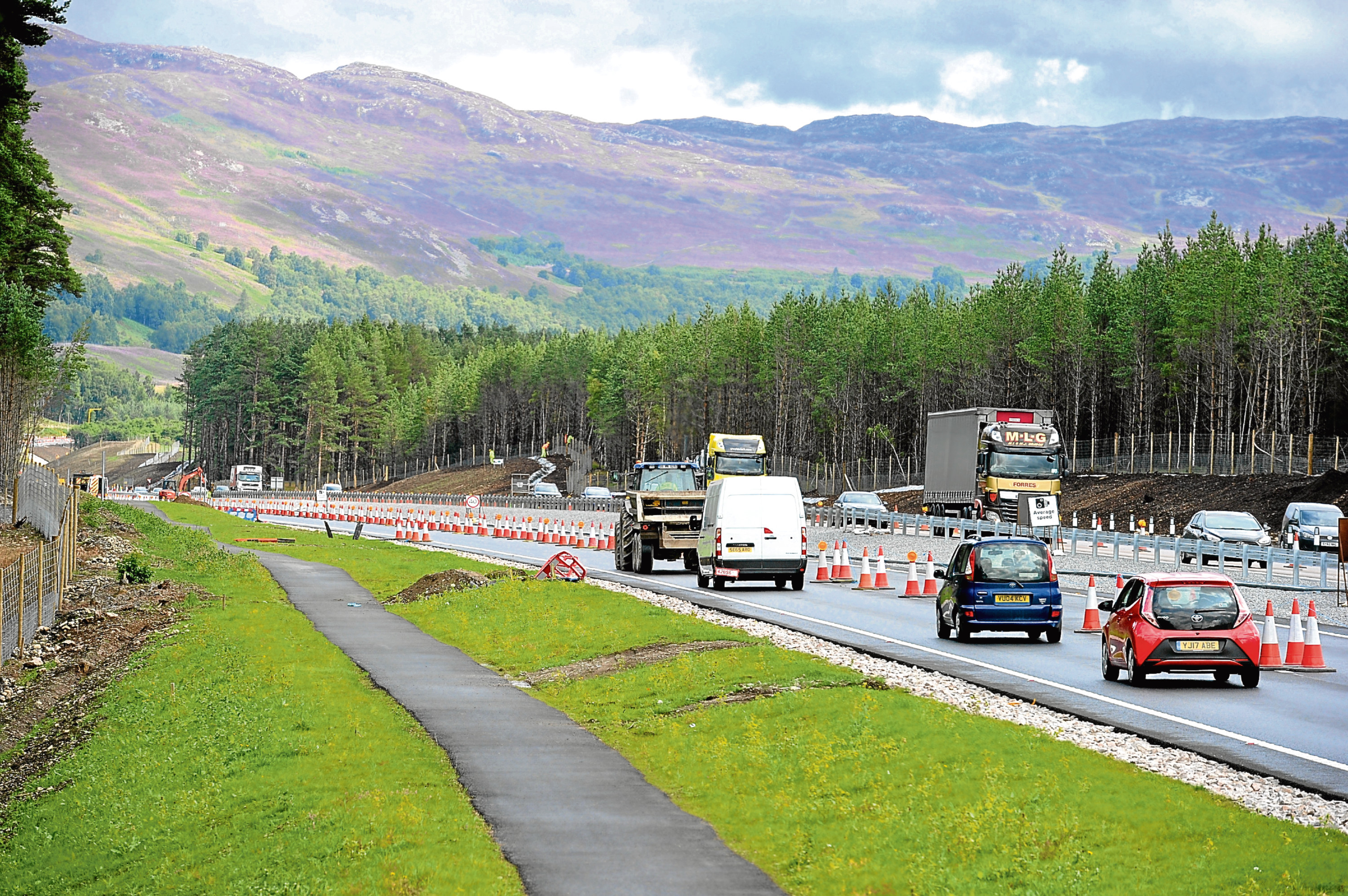 DRIVERS fear a huge programme to improve one of Scotland's most dangerous roads is slipping years behind schedule.
The plan to upgrade 80 miles of the A9 between Perth and Inverness from single to dual carriageway has been split into 11 sections, the first of which was finished last weekend.
The first section, a 4.6 mile stretch between Kincraig and Dalraddy, took two years to complete.
---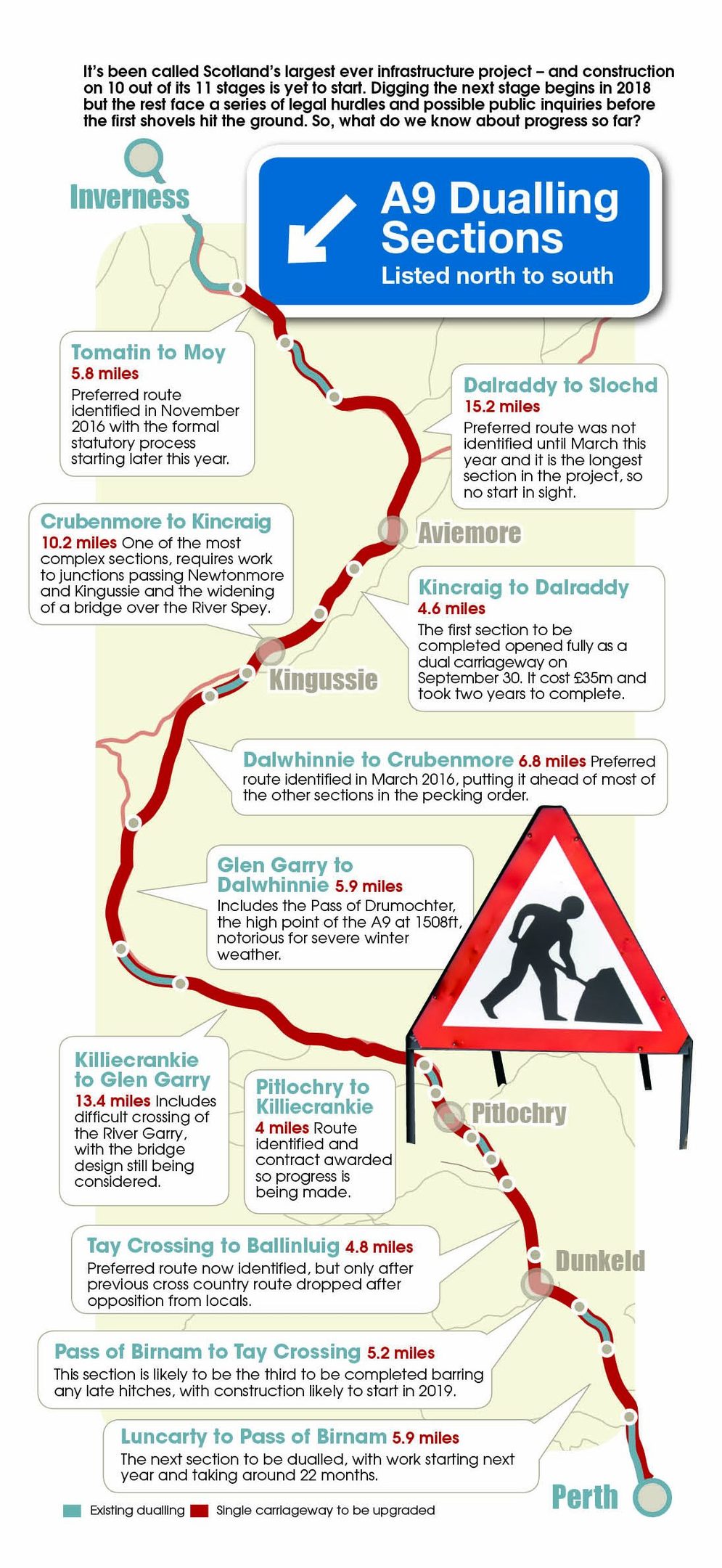 ---
At two miles a year, campaigners say, the work will not be completed until 2051 – more than two decades after the promised date of 2025.
Highland Council convener Bill Lobban, a former SNP councillor, said completing the project in time was a "fairy story".
He said: "This is a fantastic project and something that should have been done a long time ago. But it's time for a bit of honesty and a reality check.
"In two years, they've finished one small section."
The criticism was heightened after Scottish economy secretary Keith Brown said last month that the new section would be open "within days" and the project itself was continuing at pace.
It then took a further five weeks before it finally opened on September 30 after workers found the wrong kind of safety barrier had been put in place.
Despite the concerns and the latest hiccup, Mr Brown has stuck by the Scottish Government's promise that the whole project will be completed by 2025.
Dualling the A9 between Perth and Inverness has been in the pipeline for a number of year. It was an SNP manifesto commitment when they swept to power in 2007.
Years of terrible accident figures had seen the A9 regularly tagged Scotland's deadliest road so the plan gathered huge support in the Highlands.
However, while there still remains support for the project, the speed of the work done so far has caused concerns.
Labour MSP and A9 safety campaigner David Stewart said he had his doubts about whether the project would be finished within eight years.
"It looks as though the government will have to get its skates on to complete the remaining sections of the road in time," he said.
"I asked Keith Brown in July about the completion date and he was adamant it would still be in 2025. Time will tell."
Conservative MSP Murdo Fraser, who previously created a Facebook group calling for the A9 to be fully dualled which gained more than 16,000 members, added: "The last thing drivers want is a protracted dualling project that is misery for everyone concerned."
A total of 67 people were killed on the A9 between 2006 and 2010, giving it the highest fatality rate of any road in Scotland. In the same period, there was an average of 200 collisions every year.
Safety improvements, including the controversial introduction of average speed cameras in 2014, have seen the accident rate on the road reduce since then, with 26 deaths and 94 serious accidents recorded between 2013 and 2016.
Construction on the next section of the A9 to be dualled, a 5.9 mile stretch between Luncarty and Pass of Birnam, is expected to start next year and take 22 months to complete but Transport Scotland has ruled out revealing dates for the start of construction and completion for the remaining nine sections.