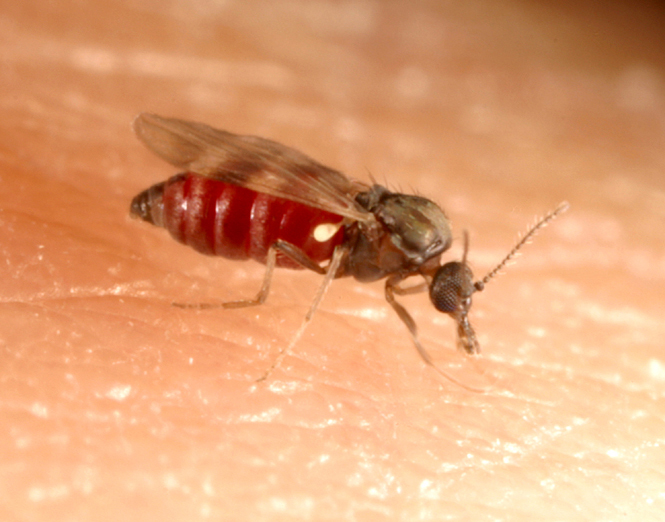 A SCIENTIST  is studying twins' smelly socks – as part of the war against biting midges.
Professor James Logan hopes pongy footwear from identical and non-identical twins will reveal genetic clues as to why the flying insects prefer biting some people to others.
The Scots insect expert has chosen twins so that he can pinpoint people who naturally repel the pesky insects through their genes.
Most twins are brought up in the same families with the same homes, diets and lifestyles.
The big difference in non-identical twins is they do not have the same genes. So looking at the genes of those non-identical twins who repel midges is a very precise way of finding out what inherent traits they have to stave off midges.
The esteemed London School of Hygiene and Tropical medicine will place the socks in a wind tunnel and see which ones mosquitoes, the midge's bigger cousin, descends upon.
It is hoped his work could provide a new generation of products to help repel the insects, currently causing havoc across Scotland.
Scots-born Professor Logan, a midge magnet himself, said the study will also aid in the war against mosquitoes, one of the world's biggest killers.
He said: "I spent three summers on the west coast of Scotland being targeted by midges while I studied them.
"My twin study will hopefully tease out what some people carry to repel them.
"The spin-off could also have huge advances for protecting people people against mosquitoes which carry malaria and Zika virus which kills and disables many people globally.
"Research already suggests up to 90% of people are bitten by the insects."
Professor Logan, who grew up in North Berwick, East Lothian, said his war on the midge began when he was just seven and had to run through a mist of them while on holiday in Arran.
"In the rush, I dropped my ice cream and had to watch from the car window as the midges descended on it," he said.
He is now a world-leading entomologist fighting the war against malaria and Zika-causing mosquitoes.
Fellow scientist Dr Alison Blackwell, CEO of APS Blocontrol Ltd midge repellent, said: "Some people react really badly to midges and develop huge, swollen areas around the bite marks.
"Others barely know they have been bitten.
"If at all possible please do not scratch the bite as the bite reaction may well worsen."
Scotland is in the grip of midge season, with areas on the west coast already flagged as high-density areas.
40,000 bites
THE hated midge is no respecter of persons. It attacks whoever it feels most attracted to, even royalty.
Queen Victoria loved summers at Balmoral Castle. However, she shared her love of the royal retreat with the monstrous midge.
She was desperate to escape their dreadful bites so she took up smoking to scare them off. The ferocious biter hates smoke of any type, experts reckon.
Otherwise known by its Sunday name, the Culicoides impunctatus can mount an army of 40,000 midges that can land on an unprotected arm in an hour.
Only the female will bite as she needs blood to feed her developing fertilised eggs.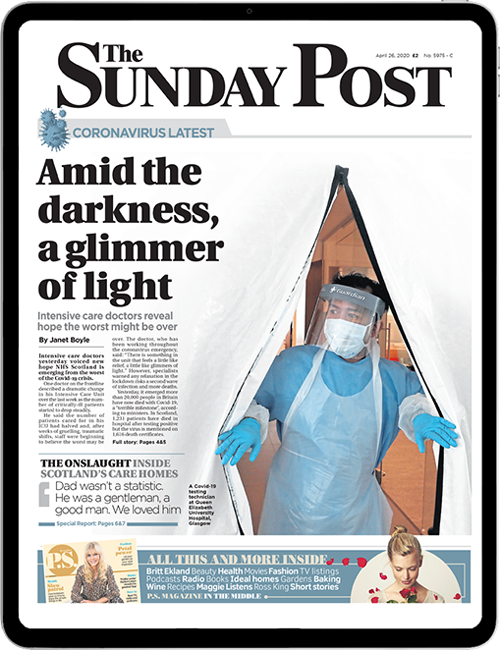 Enjoy the convenience of having The Sunday Post delivered as a digital ePaper straight to your smartphone, tablet or computer.
Subscribe for only £5.49 a month and enjoy all the benefits of the printed paper as a digital replica.
Subscribe