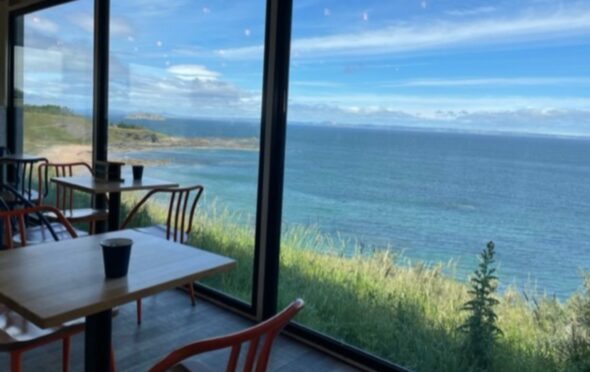 It has to be said my love of scones has taken me to some weird and wonderful places over the years.
Eateries engrossed in enchanting themes, tearooms tucked away hidden from view and cool cafes in all corners of the country.
And this week is no different.
Sipping on my coffee looking out through the floor-to-ceiling windows at the beautiful beach below, I'm on the North Berwick coastline.
But this is no ordinary seaside cafe. In fact, I'm in an old shipping container, teetering on the edge of a cliff!
Drift is one of those coffee houses you either stumble upon – or hear about through the grapevine because it's so fantastic that anyone who has been there is talking about it.
For me, it's a little bit of both. As the job of a scone spy involves scoping out homebakes wherever I go, Drift is already on my holiday hotspot list. And, when I drive past it by accident, I realise it would be rude not to stop in. After all, in my line of work it's scone o'clock all day long.
The cafe is simplistic, yet stunning – and the same goes for its menu.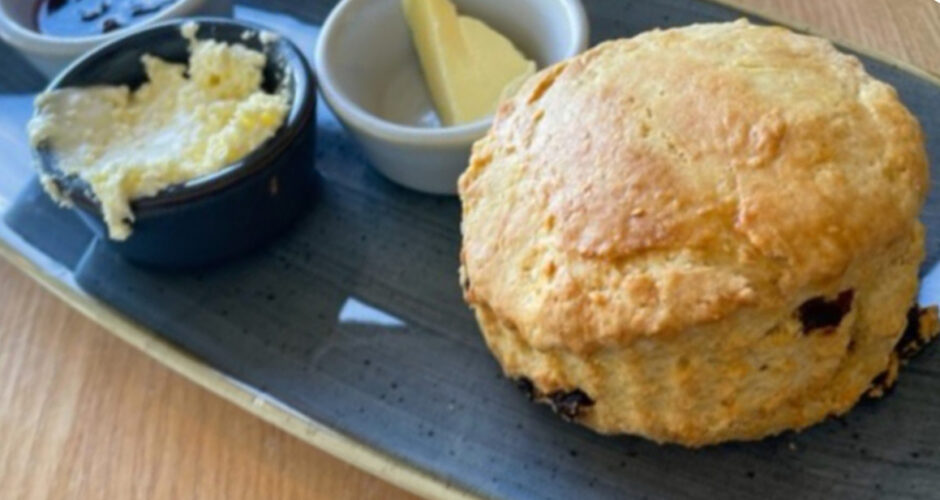 It's hard to choose but we plump for a breakfast roll and butternut squash soup, which are both divine. The little diners go for french toast with syrup which they demolish in silence. Then we roll ourselves to the cake cabinet to see what homebaking lies in store for afters.
And wow…someone's been busy creating sweet treats galore. If I could, I'd have one of absolutely everything.
I, of course, have a scone. The cheese one looks and smells tempting but, as it's dessert, I go fruit with cream and jam. Drift's famous chocolate Guinness cake looks amazing but my fellow diners plump for ice cream and a slab of chocolate and caramel cake, which is gone before I get to try it.
The scone is huge and hits the spot. Firm exterior with a warm, fluffy inside. The fresh cream and jam are the icing on the cake.
We head out feeling full, and ready to relax in the sun. The beach is but a small hill away – and we've nothing to do but drift along all afternoon. Spying scones really has its plus points!
Scone score
Plump and tasty. Would recommend! 8/10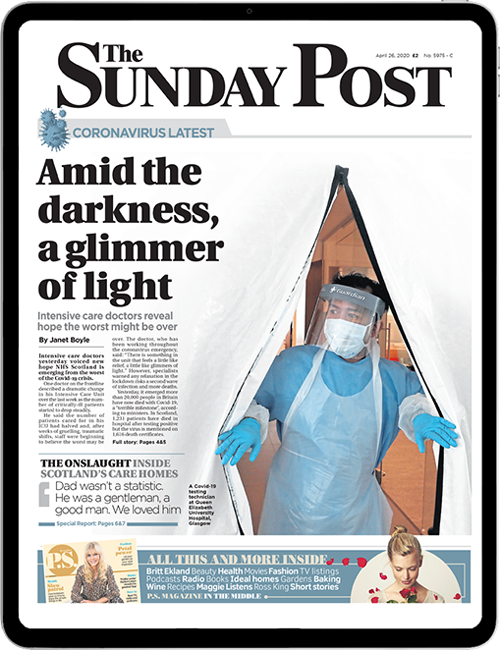 Enjoy the convenience of having The Sunday Post delivered as a digital ePaper straight to your smartphone, tablet or computer.
Subscribe for only £5.49 a month and enjoy all the benefits of the printed paper as a digital replica.
Subscribe