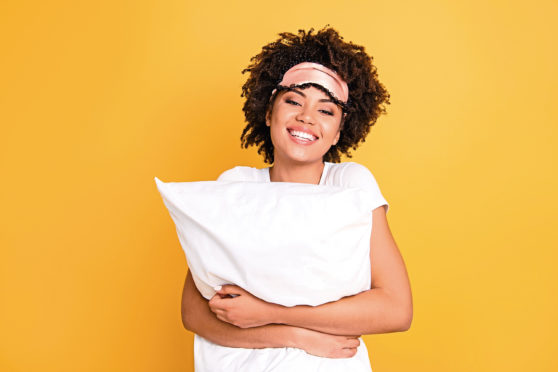 All of us dream, but few of us take the scenarios we experience while sleeping seriously.
However, according to a new book, The Alchemy Of Your Dreams by Athena Laz, a psychologist, self-help guru and dream expert, the key to our inner happiness and general wellbeing can be discovered while exploring our personal dreamscapes, if only we stopped long enough to smell the symbolic roses.
Laz says that our dreams are inherently therapeutic, even dreams that worry or frighten us.
She argues this is because our intuitive inner selves are trying to tell us something we are ignoring in our waking life, and that we cannot escape from those truths while asleep,
"Our instinctive nature is the drive within us that points us in the right direction. It is undomesticated and wild, and it knows the truth.
"For example, if you are heading towards burnout and you're not changing any action in your waking life, your instinctive nature will become very loud to alert you that you need to do something so that you don't end up in a space where you feel like you can't get out of bed," explained Laz.
Sleep expert on how to avoid letting the coronavirus crisis keep you awake at night
"Research has shown sleep can regulate emotions – we have probably all gone to bed upset or angry, but woken up the next day soothed and with a level head.
"Throughout REM sleep and our cycles of dreaming we process emotion, and if you're going through something particularly difficult or are feeling a bit stressed or anxious, your dreams will help you process that intensity.
"So even if someone wakes up and cannot recall their dreams, just from that internal and psyche perspective, the forgotten dreams have still helped them regulate how they feel," said Laz.
Still, Laz does not recommend reaching for the dusty old dream dictionary on your bookshelf or typing what you have dreamt into Google.
While the imagery in your dreams can reveal hidden truths, it is up to you to decipher what the images symbolise to you and you alone.
Laz explained: "If we have the exact same dream, it will have a different meaning to each of us as we are very likely to be in different spaces in our lives. Even if we saw the same imagery, it might mean something very different to you than it does me.
"For example, if we both dream of an apple and you like apples, it might be a dream about knowledge and discovering what's fruitful in your life. But if I'm allergic to apples and I dream of eating one, that's going to mean something very different to me."
Laz's book helps the reader decipher their dreams and teaches them the skills to control what they dream about and to get answers to specific problems that are bothering them in their waking life.
The first of these methods is "incubation dreaming" where, before you fall asleep, you focus on a problem or question and then dream a solution once you drop off.
The most exciting to Laz, however, is "lucid dreaming", which is when you become aware that you are dreaming while asleep and can then control what happens from inside the dream.
If you are able to lucid dream, Laz believes you are able to interact directly with your subconscious, which can then reap benefits for your wellbeing and mental health.
Laz explained: "It depends on what intention you have with your lucid dream. You can explore defying natural laws by flying or becoming very big or very small, and you realise that nothing in the dreamscape can hurt you because you are dealing with your inner world.
"Lucid dreaming really requires a level of mindfulness and self-awareness to allow yourself fully into that experience.
"You connect with yourself in a deeply meaningful way, not only do your dreams change but your waking life changes, too, as you have tapped into a space within that is much more transcendental – it's the most authentic version of yourself.
"We all lie and pretend to an extent in our waking lives, and get caught up in our labels but when we dream we are not our labels. It is a great way to understand that you are so much more than the persona you put out to the world."
---
The Alchemy Of Your Dreams by Athena Laz is published by Yellow Kite, £14.99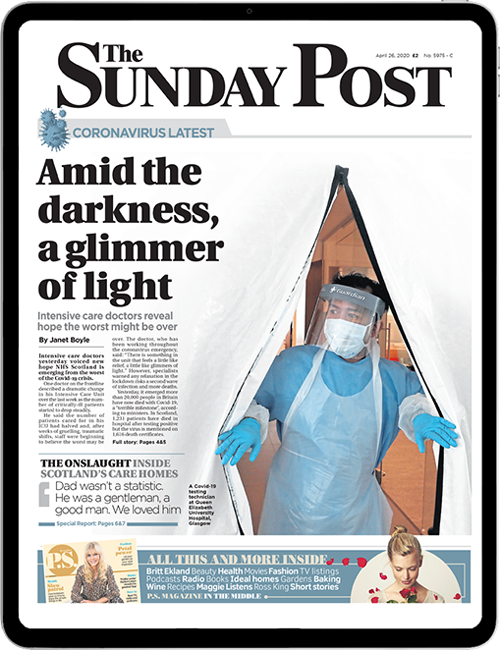 Enjoy the convenience of having The Sunday Post delivered as a digital ePaper straight to your smartphone, tablet or computer.
Subscribe for only £5.49 a month and enjoy all the benefits of the printed paper as a digital replica.
Subscribe