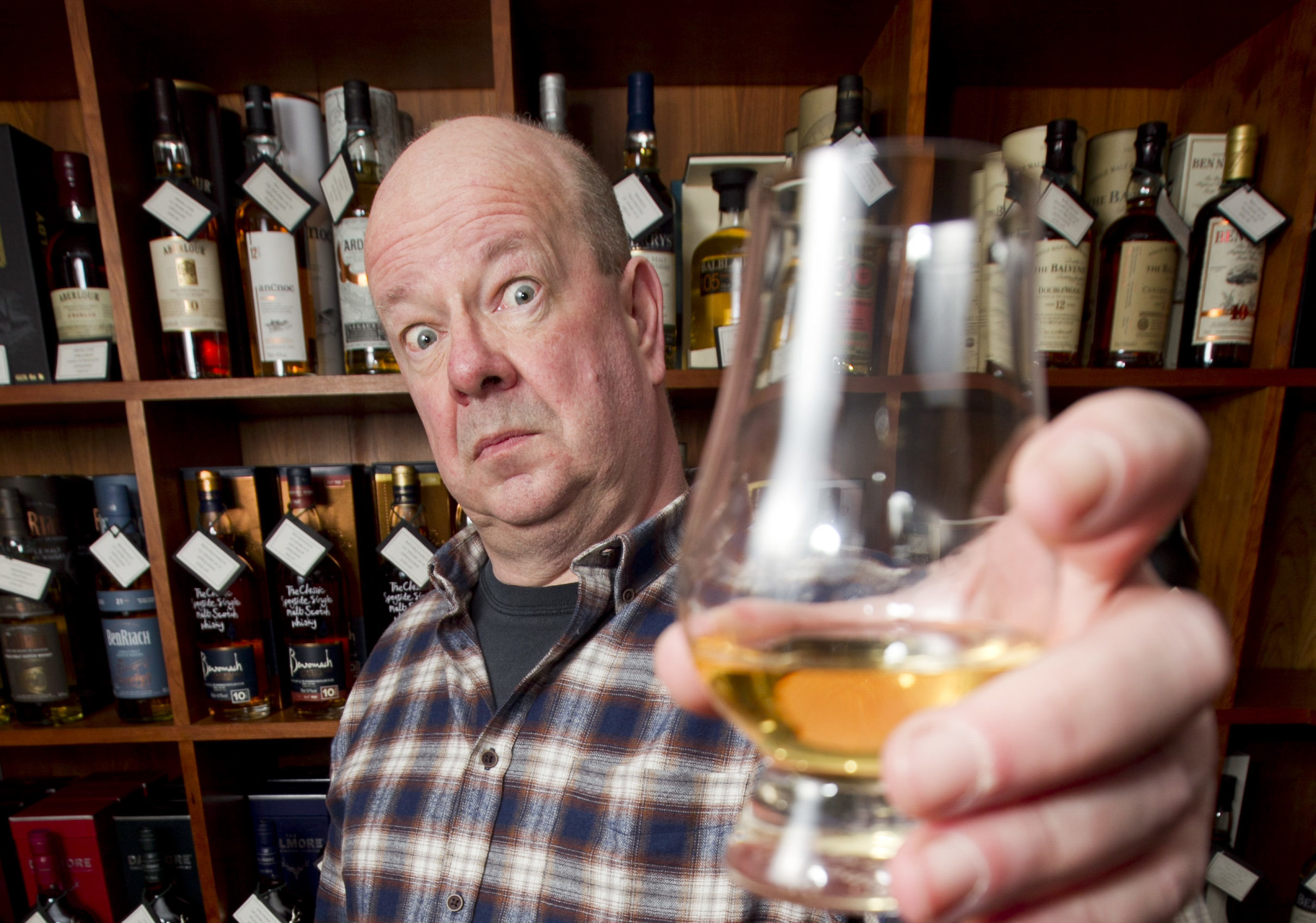 ARDBEG GROOVES, according to the distillery's own website at least, is an "intensely mellow dram".
But whisky lover Ian Gillan was left anything but mellow when he realised the Hebridean malt makers were charging Scots £10 extra for postage than English customers.
His order for the £89 bottle had £20 added for delivery – £10 more than customers in London were being charged.
Ian, 55, a second-hand book dealer from Blairgowrie, bought a bottle of limited-edition Ardbeg Grooves from the distillery's website last month.
But he was shocked to discover he had been charged double what his pal in London paid for postage of the whisky.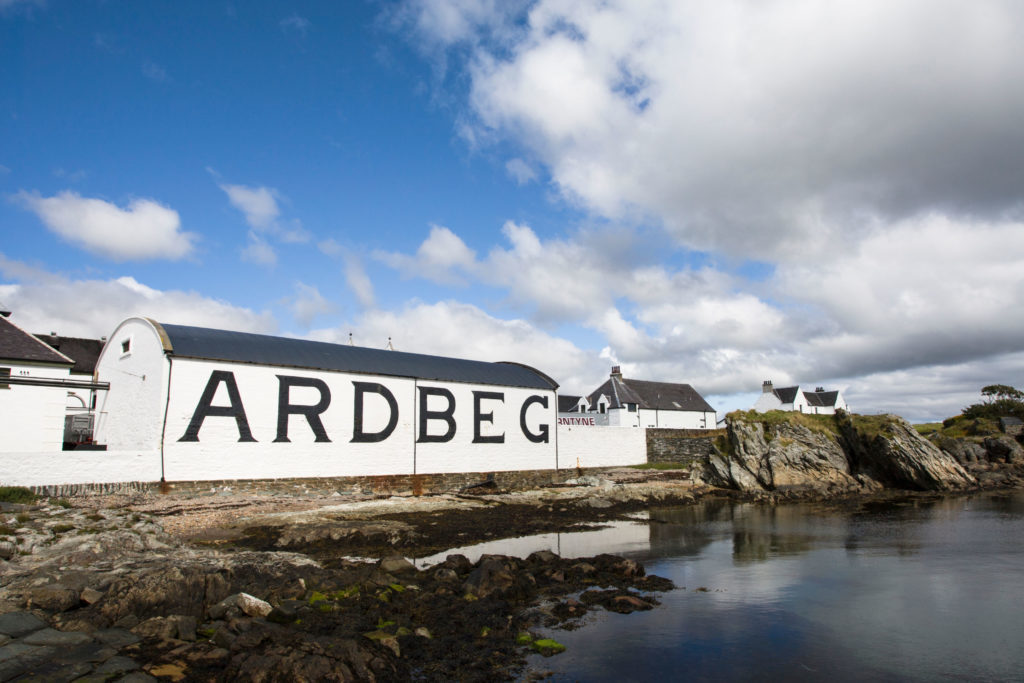 He said: "During the checkout process it said the bottle was £10 for postage and packaging, but after I had checked out I noticed I had been charged £20 for postage.
"They had added an extra £10 for postage to Scotland.
"I just thought it was absurd seeing it's a Scottish product.
"When I looked around the website, I noticed they also actually charge an extra tenner to send it to people from Islay – where the whisky is from.
"It seems completely ridiculous. If you live in London it's only £10 for delivery.
"I just thought this was absurd. You don't get much more Scottish a product than malt whisky.
"To then say they are charging people in Scotland more to buy this just seemed absolutely crazy.
"I did speak to a friend in London who had bought a bottle, just in case I had misunderstood the cost of postage, but he had only been charged £10.
"I just won't buy from companies who do this kind of thing – it's unfair."
The firm's £20 delivery charge is compulsory for 228 Scottish postcodes, from inner-city areas to islands, while south of the Border, just 10 postcodes on the Isle of Wight and Truro have to pay more than £10 for normal delivery.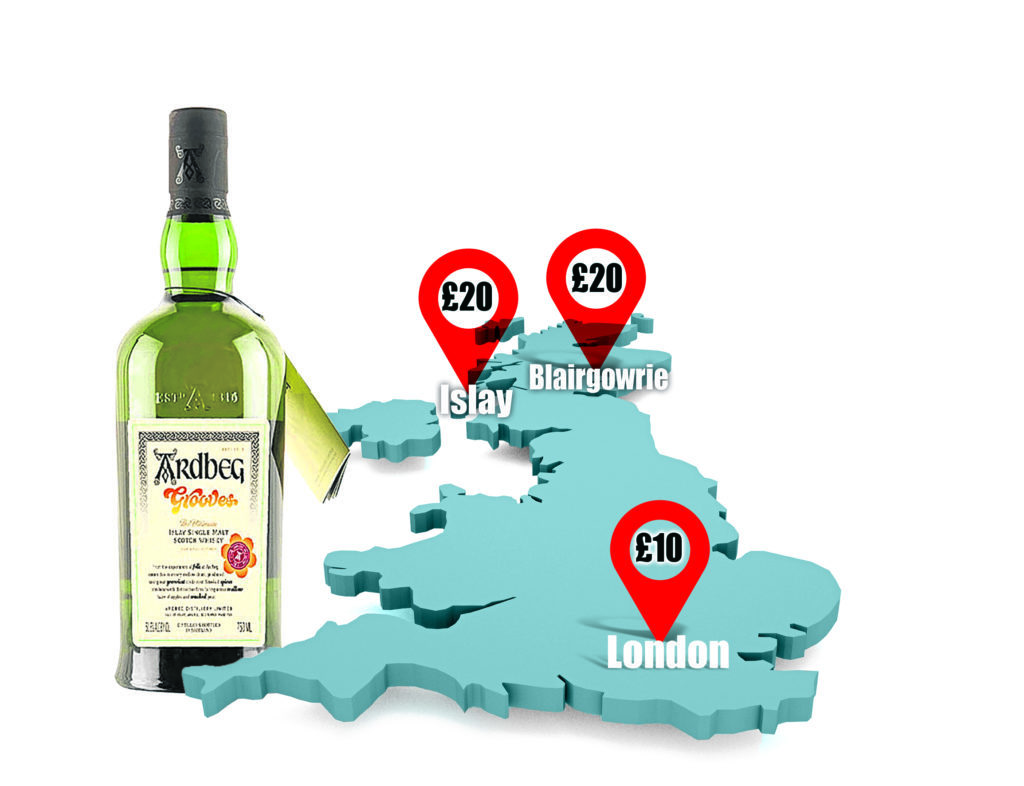 The problem of unfair delivery charges for Scots has provoked anger in recent years.
Moray MSP Richard Lochhead has campaigned against the charges and earlier this year sent a dossier containing the names of 124 firms charging unfair delivery rates to the advertising standards watchdog – which it is now investigating.
He said: "It is absolutely absurd that Scotch whisky can be delivered by courier cheaper to London than Scotland.
"I urge the company to sort this out and if necessary to change the courier it has contracted to deliver its whisky.
Stand and delivery: Campaigners demand fairer postal prices for Scots facing extortionate charges for parcels this Christmas
"I also urge anyone in such cases to contact their local trading standards department and the Advertising Standards Authority."
Some of the companies in Mr Lochhead reported to the Advertising Standards Authority had promised free delivery but later charged an additional fee while others had not classed Scotland as part of mainland UK.
Mr Lochhead has asked the Advertising Standards Authority and Trading Standards Scotland to investigate.
Ardbeg said the company had only recently become aware of the problem and is now taking steps to rectify it.
"We are working with the company who manage our deliveries to resolve the matter as soon as possible," the spokesman said.
"In the meantime, if those customers affected get in touch with us directly, we are happy to refund them the extra."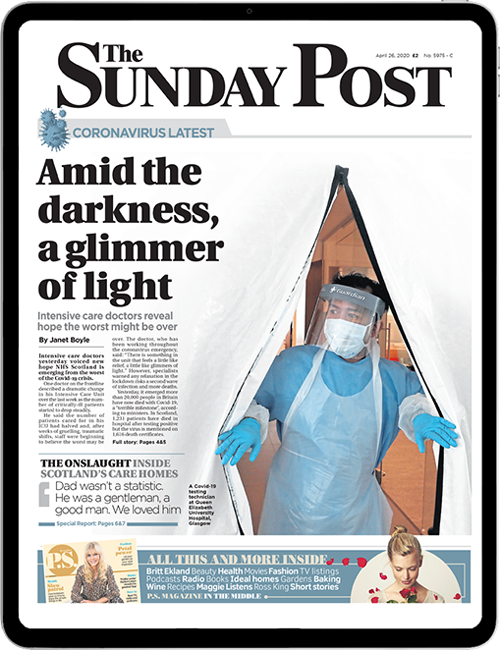 Enjoy the convenience of having The Sunday Post delivered as a digital ePaper straight to your smartphone, tablet or computer.
Subscribe for only £5.49 a month and enjoy all the benefits of the printed paper as a digital replica.
Subscribe