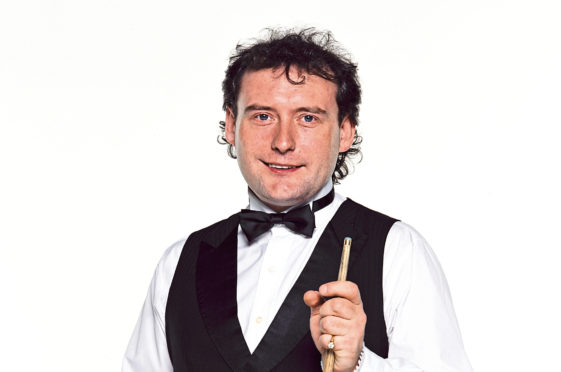 Perhaps Jimmy White's biggest claim to fame is failure.
He is the best player never to have won the world snooker championship.
The Londoner reached six finals, but lost every one.
The closest he came was in 1994 when he was defeated by Stephen Hendry in a final-frame decider.
Yet he spent 21 seasons ranked in snooker's elite Top 16 and won both the other majors – the UK Championship in 1992 and the Masters in 1984.
In team events, he won the Nations Cup and the World Cup with England and is one of a select number of players to have made more than 300 century breaks in professional competition.
White was also the first left-handed player, and the second player overall, to record a maximum break in the world championship.
Nicknamed "The Whirlwind" because of his fluid, attacking style of play and popularly referred to as the "People's Champion", White won a total of 10 ranking events and is still currently 10th on the all-time list of ranking event winners.
Over his career, he has collected more than £4.7 million in prize money.
Still playing at the age of 57, he will next year celebrate 40 years as a professional and remains a huge draw whenever he plays.
In contrast to the two great "snooker machines" of his heyday – Steve Davis and Hendry – White's popularity was more to do with his entertainment value than his actual success.
Whenever he reached a world championship final, a nation of fans would will him to break his duck – and would shed a few tears when it never happened.
White was born in Tooting and would often play truant from his comprehensive school to spend time at Ted Zanoncelli's snooker hall, which was affectionately known as Zans.
It was around this time that White met Tony Meo, with whom he would compete in money matches in many venues over many years.
White won the English Amateur championship in 1979. A year later, aged 18, he became what was then the youngest ever winner of the world amateur championship.
He opened 1980 by winning the Demmy Pro-Am, defeating Tony Knowles, Willie Thorne, Alex Higgins and then Steve Davis in the final.
He turned pro and looked set to reach his first world championship final the following year when he led Higgins 15-14 in the semi-final and was 59-0 up in the penultimate frame.
However, he missed a red and Higgins won the frame and the match, establishing the event as the theatre for White's greatest disappointments.
In 1984, White won the Masters, beating Terry Griffiths 9–5 in the final, and followed this success by reaching his first world championship final. Trailing Steve Davis 12-4 after the first two sessions, White responded by reducing the deficit to 17-16 but was beaten 18-16.
White did, however, become a world doubles champion later that year when he and Alex Higgins beat Willie Thorne and Cliff Thorburn in the final.
White was beaten by Thorburn in his second Masters final in 1986 but won the British Open in 1987 to end the year as world No 2, behind Davis.
In 1990, White recorded a 16-14 victory over Davis in the world championship, Davis's first defeat in the event in four years.
However, White subsequently lost his second final in the competition, going down 18-12 to Hendry.
White was back in the final the following year – against John Parrott – and was whitewashed 7-0 in the first session.
Although White managed to close the gap to 11-7, Parrott was able to seal an 18-11 victory.
White won the British title for the second time in 1992 and made history in the 13th frame of the first round of the world championship, against Tony Drago, by becoming only the second player to make a 147 maximum break in the biggest tournament of them all.
He played Hendry in the final and was leading 14-9. However, White lost three successive frames from commanding positions then went in-off when compiling a potentially frame-winning break.
Hendry completed completed a 10-frame winning streak and a remarkable 18-14 victory.
The 1993 final was a repeat of 1992 but this time White was no match for Hendry and was beaten 18-5 with a session to spare.
Undaunted, White reached the world final again in 1994 – for the fifth successive year – becoming only the second player after Davis to achieve this.
For the fourth time in five years, White's opponent was Hendry and after the defending champion opened up a 5–1 lead White recovered well to take the match into a deciding frame.
In the final frame, White was on a break of 29 and leading the frame by 37 points to 24 when he missed a straightforward black off its spot. Hendry cleared with a break of 58 to win the title. Gracious in defeat, White joked that Hendry was "beginning to annoy" him in the post-match interview.
White's form declined the following season and he failed to reach a ranking final. However, his results on the table were greatly overshadowed when he was diagnosed with testicular cancer during the season. He was able to make a successful recovery after surgery.
In the 1995 world championship, White was involved in a controversial first-round match against South African Peter Francisco, which he won 10-2.
It emerged afterwards that large sums of money had been placed on White to win the match by that scoreline and an ensuing investigation found Francisco guilty of misconduct and banned him for five years. White was completely cleared of any wrongdoing.
As the 90s passed, White's ranking slipped. He reached the quarter-final of the worlds in 1998 and in 2000 but never again threatened the title.
Aside from snooker, White also shone as a pool and poker player.
Along with Davis and Higgins, White was a member of Europe's victorious Mosconi Cup pool team of 1995 and won the second Poker Million tournament, held in 2003, which also had Davis at the final table.
In 2009, he showed a different side of himself when he appeared in I'm A Celebrity… Get Me Out Of Here!.
Each year White attempts to make the pilgrimage to The Crucible to compete in the world championship but has not made it through the qualifiers since 2006.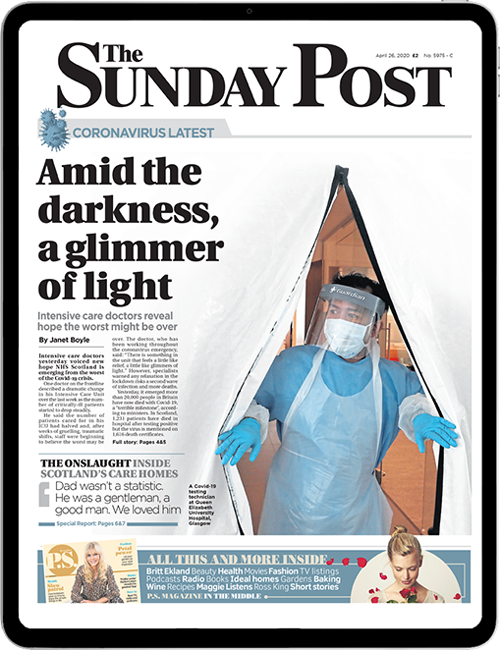 Enjoy the convenience of having The Sunday Post delivered as a digital ePaper straight to your smartphone, tablet or computer.
Subscribe for only £5.49 a month and enjoy all the benefits of the printed paper as a digital replica.
Subscribe