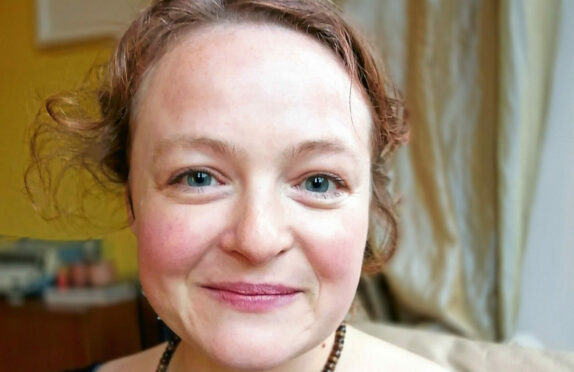 The first in what looks set to be a long line of contemporary thrillers by Elle Connel is a departure from the writer's usual genre.
Better known as Lucy Ribchester, her previous work The Hourglass Factory and The Amber Shadows were historical thrillers that earned her a Scottish Book Trust New Writers Award, and a Robert Louis Stevenson Fellowship.
She admits it was the birth three years ago of her twin boys Gabriel and Harry that led to a serendipitous change of course and her new pen name.
Speaking from her home in Edinburgh, Connel, 39, tells P.S: "I have wanted to write a contemporary thriller for a while. After having my children, one of the things that became difficult was the research.
"Spending a full day in the library in the archives to do the research required in a historical fiction was not an option. When the opportunity arose to write a modern thriller, it was serendipitous."
With the pandemic raging, it also combined with her partner Alex, 40, being furloughed from his job and able to take on "the lion's share of the child care", leaving Connel free to work.
Down By The Water sees seven affluent friends gathering for a last weekend at a Borders castle before one of them weds. After a few drinks, they wander through the woods to the loch.
They snap some group shots. But later, as they look back through the images, they spot a small, drenched boy emerging from the water. How did he get there and where did he go? As secrets emerge, the weekend descends into a nightmare.
The author says: "I started out wanting to write something traditional and jump-scare based, but Harriet Tyce (Blood Orange and The Lies You Told), an author I really love, called it a subversion of a mystery. I really liked that but I didn't intend to write it as a subversion.
"The books never go in the direction I thought they would and a third of the way in, the things I was burning to write about began to emerge, such as the exploration of friendship, what we owe our friends, the responsibility of friendship, and toxic behaviour."
She was interested in exploring the dynamics of a group thrown together in the "pressure cooker" of university, before going off to lead their lives, and then coming together again for a weekend where they "live in each other's pockets".
She ponders: "What secrets would come to light? Would you learn things about their lives that might make you change your opinion about them? The thriller is the perfect place to discuss that."
Connel says: "The book started out as a classic, plotted, jump-scare novel and then evolved into something more about relationships – a thread of which is what you might call a post-natal thriller genre. I was desperate to exorcise those demons of my own post-natal period because nothing can prepare you for it.
"In a wider context Down By The Water isn't just about that juxtaposition of perfect motherhood versus the realities, but about the perfect life versus the realities.
"These are all pretty wealthy and successful women who are trying to portray the veneer of being in control of their lives; having a perfect life and perfect friendships. But the book explores the reality beneath that.
"You might dress up in fancy clothes, go to a castle and take pictures for Instagram, but what is bubbling away under the surface?"
---
Elle Connel, Down By The Water, Wildfire, £16.99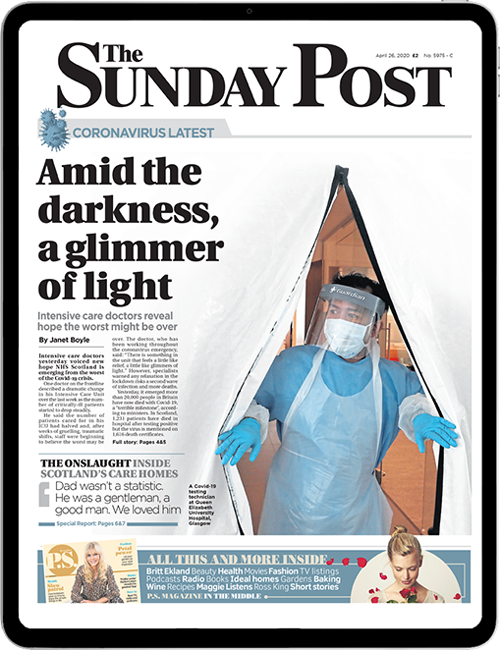 Enjoy the convenience of having The Sunday Post delivered as a digital ePaper straight to your smartphone, tablet or computer.
Subscribe for only £5.49 a month and enjoy all the benefits of the printed paper as a digital replica.
Subscribe