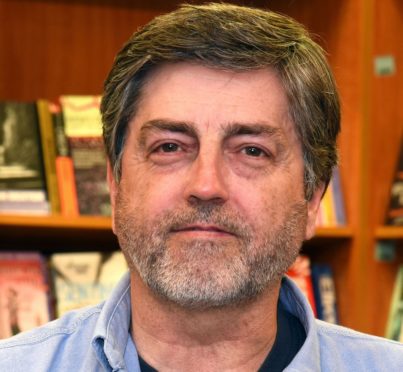 Glasgow-born crime writer Douglas Skelton has tried his hand at just about every job in the book, from tax officer to wine waiter.
But it was his work as a journalist – Skelton was a key part of the campaign to free Thomas Campbell and Joe Steele, wrongly convicted for the Ice Cream wars murders – that led him firmly into authorship.
Skelton, 63, now has eight works of non-fiction under his belt, including Frightener, based on the Glasgow gangland wars, and has written nine novels in seven years, with another on the way.
But he admits his latest fiction, The Blood Is Still, was his toughest. He was part way through the novel when his wife Margaret, 68, passed away.
The writer tells P.S. : "It was a difficult thing to write. I'd had taken it so far but stopped for a few months after I lost my wife. I had to go back and restart.
"Because Rebecca Connolly books are fairly dark, getting into that mindset was hard. My Davie McCall books were dark, but there was always a strong thread of humour. They were set in Glasgow and you can't do a Glasgow book without humour.
"Thunder Bay, the first Rebecca Connolly novel, had very little humour. I'm threading it back again in The Blood Is Still, but it remains very dark."
The plot is gripping. A body of a man in 18th-Century Highland dress is found on the site of the Battle of Culloden. Rebecca, a journalist, takes on the story. At the same time, a film being made about the 1745 "rebellion" has infuriated right-wing group Spirit of the Gael which has links with the shadowy Black Dawn, while chilling threats are made to both the UK and Scottish Governments. Then a second body is found, this time in a Redcoat uniform and Rebecca is drawn into a dangerous world.
Skelton says: "The hell that I put Rebecca through is dreadful, but that is what you do with your heroes.
"I don't know how I came on the plot – that's the magic. I am a very instinctive writer. I don't plan, I don't plot. I just start and see where it takes me. And I have no idea how it is going to end, that's the adventure for me."
Everything he knows about the world of crime comes from his time as an investigator. It was a job that sprang out of his research for the non-fiction Frightener, co-written with Lisa Brownlie.
He explains: "I was taken on as a precognition officer by the lawyer acting for the two convicted men. I had to find witnesses for some quite serious cases and had to walk around Glasgow checking the route people had taken in a murder case. I was checking out CCTV cameras trying to find out if there was footage of them going by and to see if anyone had witnessed anything.
"In the Ice Cream Wars we managed to track down the main prosecution witness in the original case. He recanted his testimony to us and that was the basis of the book and the subsequent campaign.
"Everything I learned during those years filtered into the novels that I wrote. A lot of what I learned about procedure, criminals, and Glasgow's underworld filtered into the Davie McCall books."
And this knowledge, coupled with his skills as a crime reporter and investigator, come to the fore with palpable force in his latest offering.
He says: "Margaret would read my stuff. She was the toughest critic. She would have been glad that I got the book finished. I'm already working on the third Rebecca Connolly novel…"
Douglas Skelton The Blood Is Still, Birlinn, £8.99.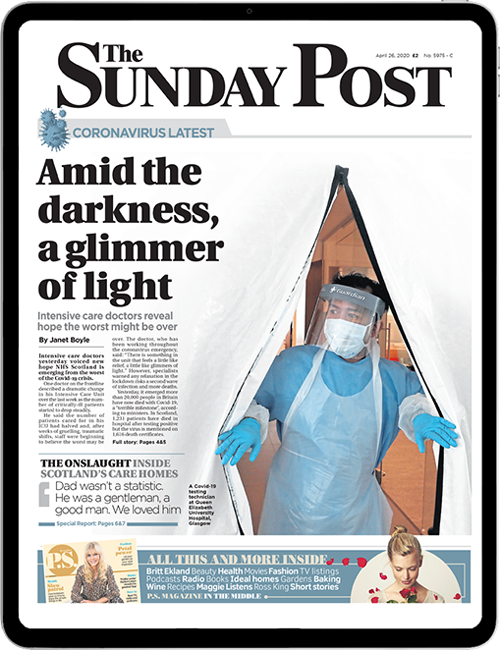 Enjoy the convenience of having The Sunday Post delivered as a digital ePaper straight to your smartphone, tablet or computer.
Subscribe for only £5.49 a month and enjoy all the benefits of the printed paper as a digital replica.
Subscribe