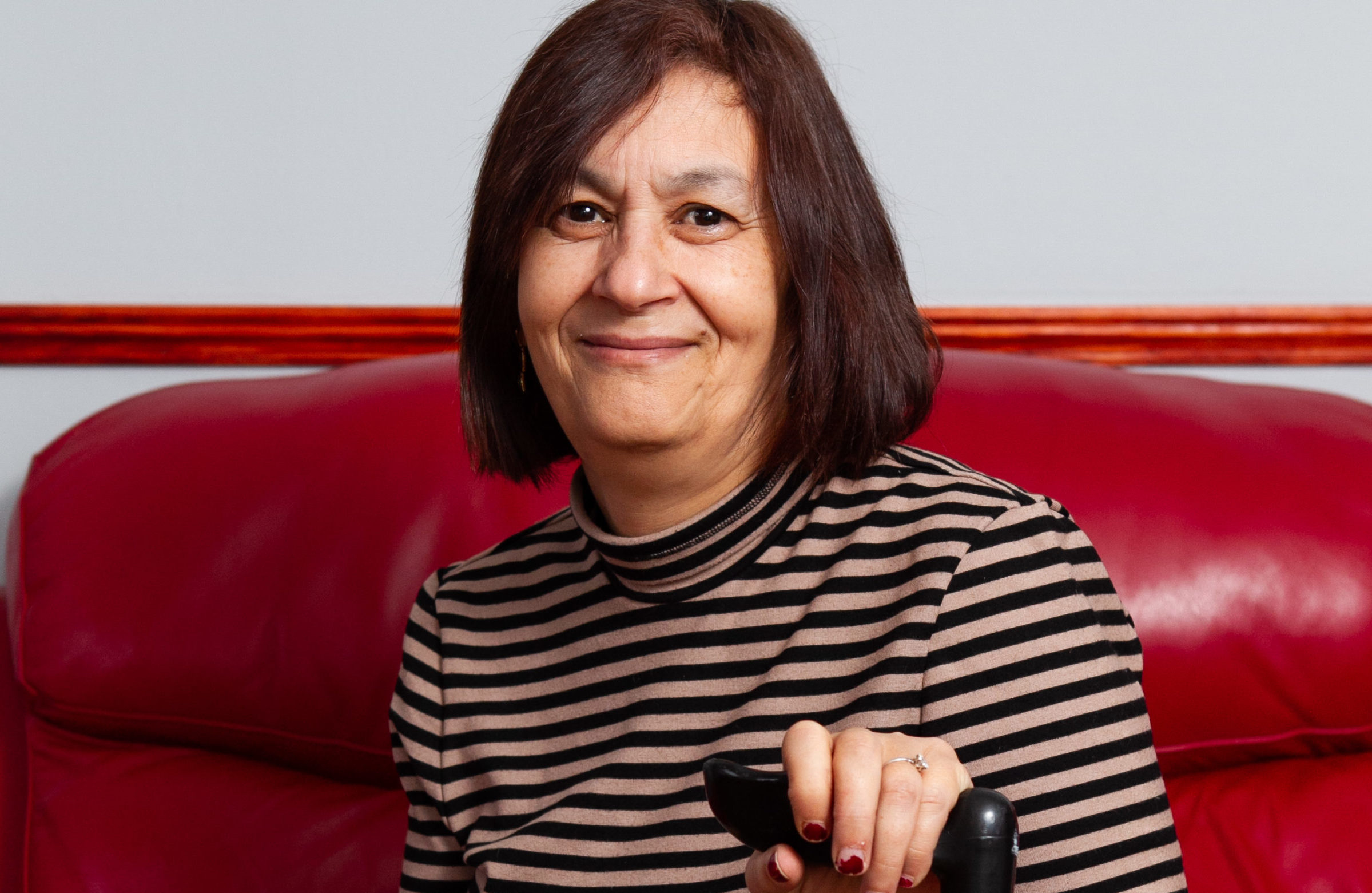 AS a home carer for almost 25 years, Mary Jane Khalid helped countless numbers of patients who needed looking after.
Among them were many who'd had strokes and were struggling with the speech, memory and mobility problems that resulted.
Then, super-fit Mary Jane, 55, became the one needing help herself after suffering not one, but two devastating strokes.
"I could never have imagined this could possibly have happened to me," said Mary Jane, from Glasgow. "I was the sort of person who was never ill. And I used to go to the gym every day, doing body pump and body combat classes.
"The thought that I'd be requiring the sort of care I used to give never entered my head."
Mary Jane's first stroke hit her in 2014, following on from being struck down by an aneurysm.
"I was lucky to be meeting someone and to be found when I collapsed with that or I could easily have died," she explained.
Mary Jane had surgery for the aneurysm and it was while back at home that the frightening stroke struck, leaving the mum of three grown-up children lying alone until she was discovered.
Waking up in hospital and finding she could do nothing was devastating.
"It was the most frightening thing I've ever experienced," she says. "My daughter was standing at the bedside and I couldn't move, couldn't speak, it was terrifying.
"I thought that's the way I was going to be left and I wasn't going to be able to do anything. I wanted to end my life. I know that sounds terrible but I was always fit and healthy and I couldn't imagine living if that was how it was going to be."
Like many stroke survivors, Mary Jane's recovery was a long process, with many downs to cope with alongside the ups of seeing incremental progress.
Although she had speech and physical therapy, the biggest boost came when she was told about Headway, the brain injury association.
The charity, which has more than 125 groups and branches across the UK, provides support to brain injury survivors, their families and carers.
"I'd had months stuck in the house and I was still struggling to speak and didn't want to go at first," admitted Mary Jane.
"And when I did go I'd just sit in a wee corner by myself because I couldn't really express myself. I thought it was a waste of time but my daughter insisted I went back and I soon made friends.
"You had other people in the same situation and no one judged you. That was the big thing."
The support helped enormously with Mary Jane's rehabilitation but, just as she felt she was really getting back, she suffered her second stroke 18 months ago.
She'd gone on a holiday to Torremolinos with a friend and started feeling unwell.
"I walked into the patio doors at one stage and knew there was something wrong," she recalled. "While I was on the plane back I had a cardiac arrest.
"I don't know how they got me out of my seat to work on me or what they did, but they diverted the plane to Bordeaux where I was rushed to hospital.
"It was worse because I'd just battled through everything and here I was lying in a hospital bed back to square one. The thought of having to come back to Scotland in a wheelchair was heartbreaking."
Mary Jane has, once again, fought through. She still has some memory problems, uses a stick and has motor skill issues that limit her writing and her beloved cooking.
But she has found Headway to be invaluable. She now chairs the Glasgow branch and they are planning more of their successful weekends away for those they help.
"I know that I will never be the person that I was," said Mary Jane. "But there is still so much I can do and I have come a long way.
"So the thing I'd want to say to anyone who has a brain injury is to keep trying. It might be tough, but never give up."
---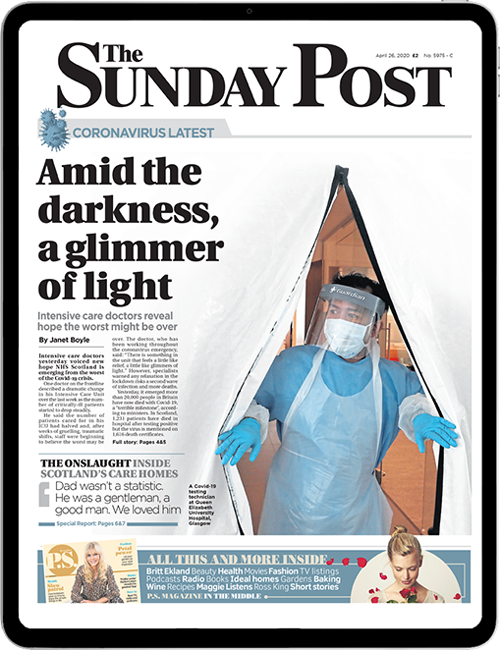 Enjoy the convenience of having The Sunday Post delivered as a digital ePaper straight to your smartphone, tablet or computer.
Subscribe for only £5.49 a month and enjoy all the benefits of the printed paper as a digital replica.
Subscribe