I have two great loves in my life. One you already know about (the clue's in my title). The other, is paddle steamers!
My fascination started as a youngster when my parents would take me on the Waverley, from Glasgow to Dunoon, for a trip "doon the watter" as they say on the West Coast. It has stayed with me throughout my life.
Up until last year when it ran into a spot of boiler bother, I enjoyed an annual jaunt on the Waverley and I'm a regular passenger on the SS Sir Walter Scott steamer which sails Loch Katrine in the Trossachs. There's nothing like the sound of the giant wheel churning through the bracken-coloured waters.
Last week, I combined my passions for scones and steam engines with a trip to Cafe Zest at Lomond Shores, near Balloch.
Overlooking the Bonnie Banks, this lovely eaterie has a prime view of the Maid Of The Loch paddle steamer, moored across Drumkinnon Bay.
During her heyday in the '50s and '60s The Maid played host to royal guests and celebrities as well as three million day-trippers. Sadly, after being decommissioned in 1981, she has been left to rust but there is hope that she will sail again thanks to the Loch Lomond Steamship Company, which has raised £2million towards her restoration.
She still makes a majestic sight when I plonk myself down at one of the floor-to-ceiling windows in Café Zest, her bright red funnel stark against the dark mountains beyond.
Situated inside Jenner's department, store Zest is a favourite with shoppers and tourists alike and there's a bustling atmosphere about the place.
The staff actually look happy at their work – which must be partly down to the incredible views, which also take in Ben Lomond, dusted with snow.
Zest's menu is a traditional affair with hearty staples including lentil soup, macaroni cheese and a selection of sandwiches and baked potatoes, as well as an offering of cakes.
It's a chilly day so a steaming hot buttery tattie with tuna mayo is in order. It's not immediately ready (which I always take as a good sign) so I take my pot of tea to my window seat and gaze across the bay while I wait.
My tattie is delivered by a smiley waitress and comes with a fresh, crisp salad on the side. Baked potatoes can be risky, as you never know if it'll be cooked slowly in the oven or chucked in the microwave, but judging by its crispy brown skin and fluffy interior, I have lucked out.
It's delicious, and just big enough to take the edge off my hunger but not spoil the main event.
I had spotted the scones earlier and was happily informed they are made fresh every morning. I order a fruit one with butter and a pot of jam.
It's a handsome big fella with a golden crusty exterior and firm, moist middle. I devoured the lot.
Feeling stuffed and happy, all that's left to do is wander round the bay to get a closer look at The Maid and dream of the day I get to stand on her decks as she weighs anchor once again.
---
Café Zest, Lomond Shores, Balloch, West Dunbartonshire
Welcome
Happy and friendly staff who make you feel right at home. 9/10
Location
Jaw-dropping views of Loch Lomond and the mountains beyond 10/10
Scone
Huge and tasty, made fresh on the premises every day. 10/10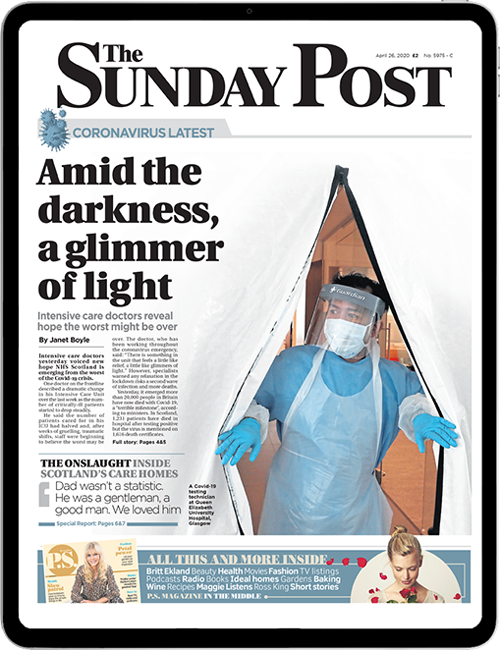 Enjoy the convenience of having The Sunday Post delivered as a digital ePaper straight to your smartphone, tablet or computer.
Subscribe for only £5.49 a month and enjoy all the benefits of the printed paper as a digital replica.
Subscribe