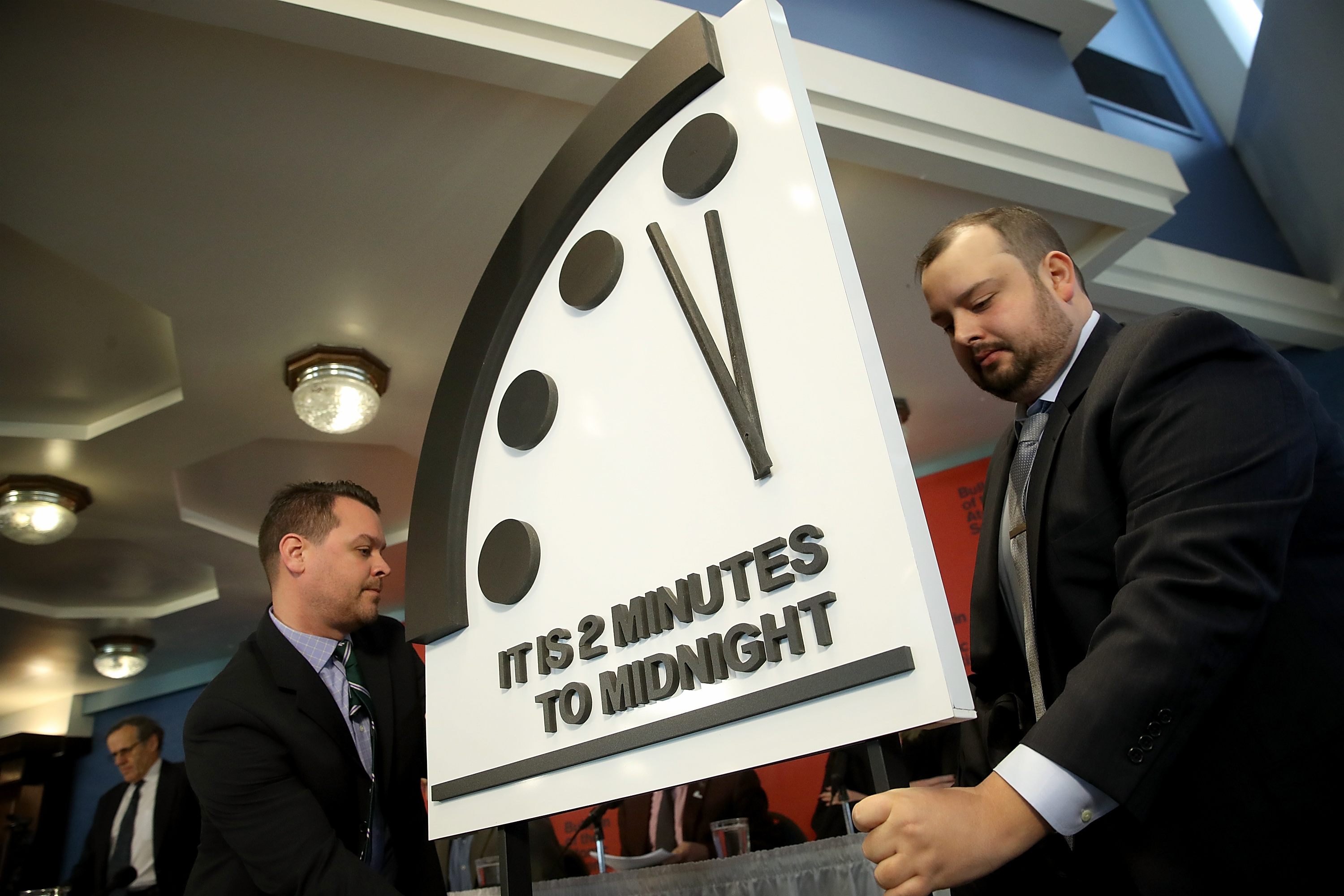 HUMANITY is as close to catastrophe as it has ever been, but the good news is that the apocalypse isn't any nearer than last year.
That's the verdict of scientists in charge of the Doomsday Clock, the symbolic metaphor for the countdown to the end of the world.
Today, The Bulletin Of The Atomic Scientists announced that the clock will remain at two minutes to midnight for the second year running.
The clock was moved forward by 30 seconds to two minutes before midnight by the clock's keepers in January 2018.
The announcement on Thursday means the clock remains the closest to midnight it has ever been, with the last time it was set to this time in 1953.
Rachel Bronson, the group's president and chief executive, said the world had entered the "period of the new abnormal".
She added: "This is unsustainable and unsettling.
"We appear to be normalising a very dangerous world in terms of the risks of nuclear war and climate change.
"This new abnormal is simply too volatile and too dangerous to accept.
"Recognising this grim reality we would like to announce it is still two minutes to midnight, remaining the closest to midnight the clock has sever been set."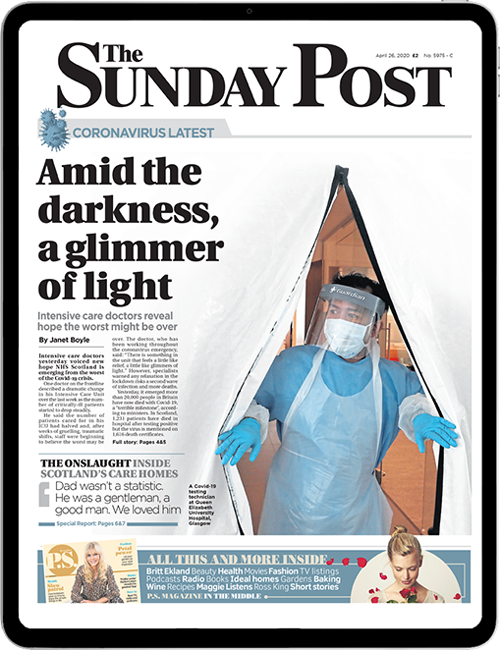 Enjoy the convenience of having The Sunday Post delivered as a digital ePaper straight to your smartphone, tablet or computer.
Subscribe for only £5.49 a month and enjoy all the benefits of the printed paper as a digital replica.
Subscribe