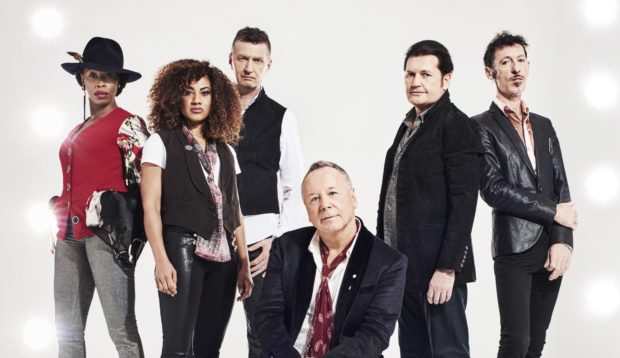 It's the song which defined an era and helped propel one of Scotland's greatest bands to global stardom.
Now, on the 35th anniversary of Don't You (Forget About Me), the man who co-wrote the '80s classic has revealed he'd love to meet up again with Simple Minds, having not seen the group for three decades.
US guitarist Steve Schiff added it could all have been different for the band, and himself, since Simple Minds were initially cool on recording the track.
They were finally persuaded to do it and the song went to No 1 in the US in 1985 and is still pulling in airplay and royalties to this day although the band reputedly remained unconvinced.
Steve, 69, said: "It's incredible to think it's 35 years since my co-writer Keith Forsey and I wrote the song. I still think about it all the time. As someone who was in a band myself as well as being a songwriter, it's a great highlight of my career."
He said: "It's a remarkable story. The '80s were great for music and I used to play guitar for the Nina Hagen Band. I was also a huge Simple Minds fan and, on tour, I used to listen to their Sparkle In The Rain album to get my mind right before I went on stage.
"Keith had received a call to do the soundtrack for the film The Breakfast Club as he was known as something of a hit-maker for movie songs.
"He and I had become friends through working on Nina's album and so Keith called me, said he had all these songs to write, and that he needed help. We started writing and Don't You came from that.
"We had the music track and I remember working on the lyric and we had the phrase Won't You, which are the first words of the song. There's a part in the movie where the characters ask if they'll forget about each other and so it became Don't You (Forget About Me).
"The verses are a story of something which happened when I was in a club in Stockholm after a show with Nina's band. There was a girl across the dance floor and, while I never spoke to her, I thought afterwards about what I might have said. It was about confessing affection and protection.
"Keith and I worked on the lyric together. He was a drummer and had a groove that he liked for the song and I came up with the guitar chords at the start.
"The song was offered to Bryan Ferry but we always wanted Simple Minds. Billy Idol did a version afterwards but it was only a rumour that we wanted him to do it initially.
"I was really knocked out when the Minds finally agreed to do it. They took a lot of convincing and I understand that as they were a band in their own right. We really pursued the Minds. We just thought they had a great sense of drama. They are one of the best bands ever.
"If I get any credit for any part of the success of the song or the band then I can only say it is my pleasure. I was a huge fan and was immersed in what they were doing, so if Keith and I helped in any way, then great."
Steve, who lives with his wife in Florida and still plays his guitar every day, said the song has proved lucrative but his biggest source of pride is the fact people remember it 35 years on.
He said: "I hear it on the radio and I still get royalty cheques coming in every three months. It's certainly the biggest earner of all the songs I've written. It's given me the freedom to pretty much do what I've wanted ever since. But more than that, I am proud that most people you speak to know the song. I feel honoured people still think about it.
"Every time I hear it, I love it. I love the way Jim Kerr sings it and the band plays it.
"I was a huge fan of Simple Minds and still am. I met them a couple of times, but no more than that, and I have not seen them since the late '80s while I was on a trip to London.
"It would have been great to have perhaps worked with them on a couple of things. I would love to see them again and catch up. I've not been to Scotland but it's absolutely a place I want to go to and hopefully get a chance to get together with the guys in the band, have a beer and say, 'Wow, wasn't that great'."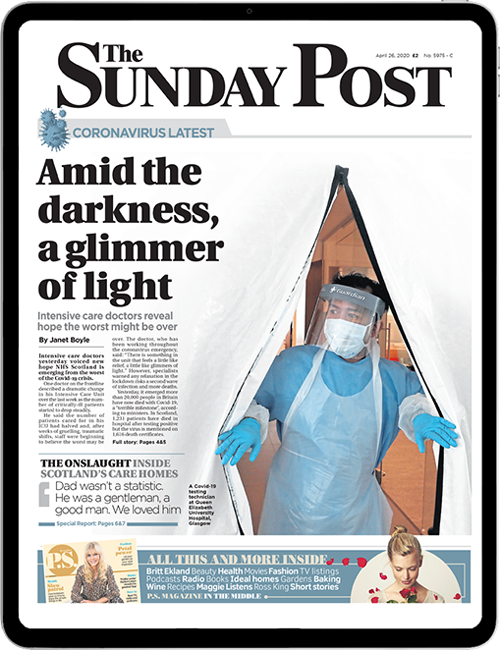 Enjoy the convenience of having The Sunday Post delivered as a digital ePaper straight to your smartphone, tablet or computer.
Subscribe for only £5.49 a month and enjoy all the benefits of the printed paper as a digital replica.
Subscribe