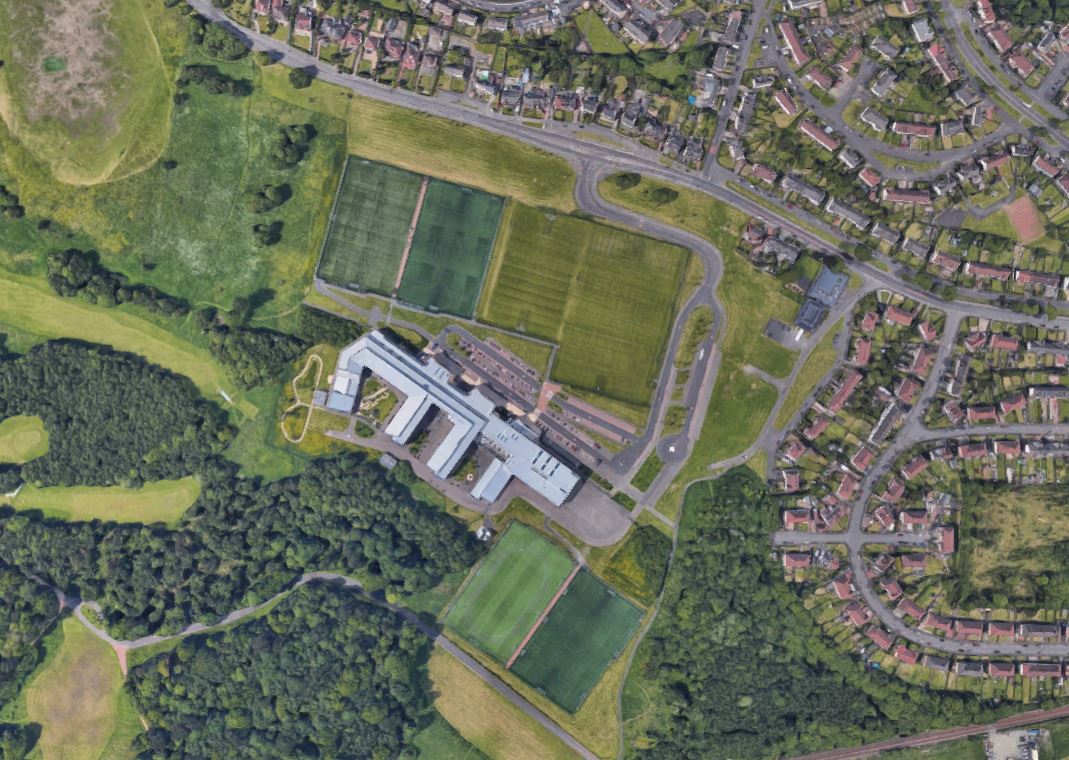 PUPILS and teachers have been told not to drink tap water at new secondary schools built on a toxic dump.
The warning comes after council education chiefs ordered tests into reports that the water from the taps was running blue.
North Lanarkshire Council admitted the alarm was first raised three years ago but tests were only ordered in October.
Staff and children at Buchanan High School in Coatbridge, which was built in 2012, have said water coming from the mains has a notable blue tinge.
Experts say high levels of copper in corroded pipework can cause the blue colour.
Abnormally high levels of copper have also been found in some tests at St Ambrose High School, which is on the same campus and has around 1,200 pupils.
Staff and pupils at both schools have been warned not to drink from the taps and the replacement of hundreds of metres of pipework in the school is being considered.
Buchanan High is a non-denominational school for pupils with additional support needs. It has 121 pupils aged 12 to 18, and 21 teaching staff.
It was built on a former landfill site used by Gartsherrie Ironworks for industrial waste including chemicals and hazardous substances such as arsenic, nickel, and lead.
It is understood the issue of the water quality was formally raised in September by trade unions.
On foot of those complaints, the council commissioned a range of tests, which were carried out by independent experts in October.
It was confirmed the blue water was due to copper as a result of "potential" corrosion in pipework.
Advice from the Drinking Water Inspectorate states that blue colour in water is rare, but when it happens it is due to corrosion of copper plumbing and indicates high levels of copper in the water.
The inspectorate said most recorded cases happen in large public buildings or new housing estates.
Consumption of high levels of copper can cause poisoning and stomach upsets.
One water industry expert said the presence of blue water was a "rare occurrence" and it should not be happening.
He said: "It suggests there is something untoward in the system which needs real investigation.
"It would need some sort of forensic investigation, and like anything, you eliminate one thing at a time.
"The general view is that copper is not harmful at low levels but you don't want to be drinking a pint of blue water."
The school complex was completed in 2012 on the former landfill site, which was used from 1945 to 1972.
The initial planning of the school's construction attracted opposition from the outset, with 509 letters of objection lodged, including 32 from local residents.
But consultations with a number of environmental organisations, including SEPA, raised no objections to the school complex being built on the site.
It is understood testing has not been carried out on the soil as North Lanarkshire Council is satisfied the site has been capped and meets building regulations.
A spokesman for North Lanarkshire Council said the "occasional instances" of blue water from taps at the school is due to "potential corrosion in the pipework creating a copper solution".
He said: "This has little impact on the quality of the water, although there is discoloration, which understandably, can appear alarming.
"Since this has been reported we have been proactive in identifying the problem. We have replaced filters and are flushing the system twice a day which will help lower the concentration of copper in the taps concerned.
"We are carrying out daily tests to see what impact that is having and we are actively investigating a longer-term solution which could include replacing up to 300 metres of pipework."
He added: "However, the taps affected are for handwashing only and pupils and staff have been advised of this.
"There are separate water fountains for drinking, which have a filter system in place.
"In addition, to reassure staff and pupils, we have also made bottled water available."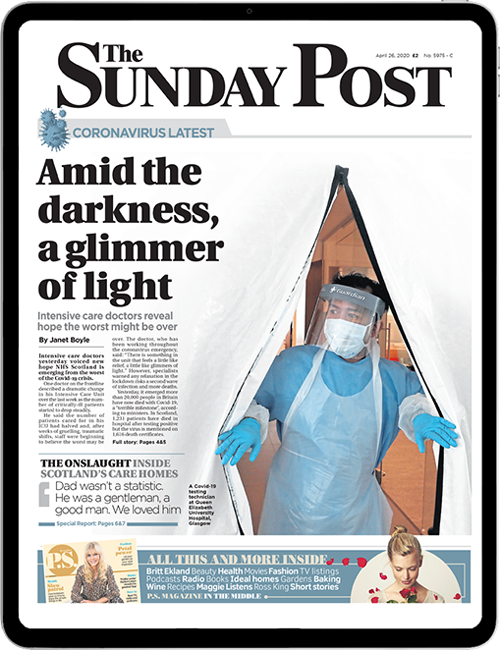 Enjoy the convenience of having The Sunday Post delivered as a digital ePaper straight to your smartphone, tablet or computer.
Subscribe for only £5.49 a month and enjoy all the benefits of the printed paper as a digital replica.
Subscribe