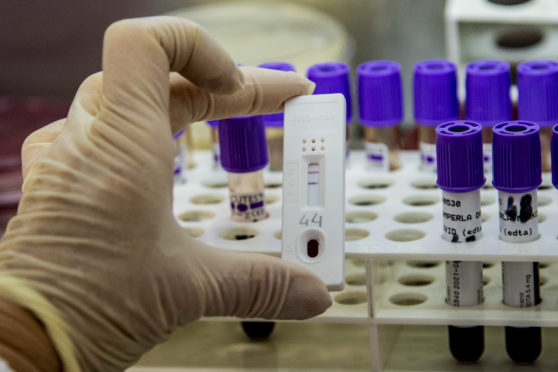 What's terrible about it is that it's made us all equal in many ways, and what's wonderful about it is that it's made us all equal in many ways. – Madonna, March 23, 2020
In these dark times we must take our fun where we can find it, and Madonna's paean to the singularity of Covid-19 has raised spirits around the world since she splish-splashed into a philosophical contemplation of the coronavirus crisis from a petal-strewn bathtub a few weeks ago.
"That's the thing about Covid-19," she continued. "It doesn't care about how rich you are, how famous you are, how funny you are, how smart you are, where you live, how old you are, what amazing stories you can tell. It's the great equaliser and what's terrible about it is what's great about it."
Passionate, full of conviction and inadvertently hilarious but the besudded songbird was also, almost entirely, wrong.
She was wrong four weeks ago and her wrongness has become more evident as every rotten day passes, as the toll climbs ever higher and as it becomes increasingly evident that this virus is not, in fact, a great equaliser, inflicting awful but indiscrimate loss and heartache on families, wherever they live and whatever they earn.
No, it is increasingly clear, Covid-19 is taking from the poor most of all. As intensive care doctors and leading public health experts tell us today your chances of surviving this international emergency will rise or fall with your postcode, sink or soar with your bank balance.
The virus might be new. The world's paralysis in the face of it might be new. But the fact that a public health emergency is inflicting more damage on the lower socio-economic classes living in our poorest neighbourhoods, is, shamefully, not. Scotland's medical director Jason Leitch is stating a simple fact when he says those with, in the now dreaded phrase, underlying health conditions are most at risk and most of them live in our country's most deprived postcodes, areas where life expectancy is already years shorter than in leafier streets often only a mile or so away.
This crisis is only the starkest, darkest evidence of an inequality that throws a pall over the lives and futures of thousands of Scots before they reach primary school.
She may be another blonde unafraid to voice an opinion but Newsnight's Emily Maitlis does not share Madonna's suspicion that Covid-19 is the most socialist of pandemics, taking from all of us, irrespective of wealth and class.
Opening the show 10 days ago, Maitlis railed against the clichés and glib platitudes too commonly used to describe this pandemic: "The disease is not a great leveller, the consequences of which everyone – rich or poor – suffers the same. This is a myth which needs debunking."
It is a myth, tragically, being debunked in Scotland's ICUs every day of every one of these dark weeks.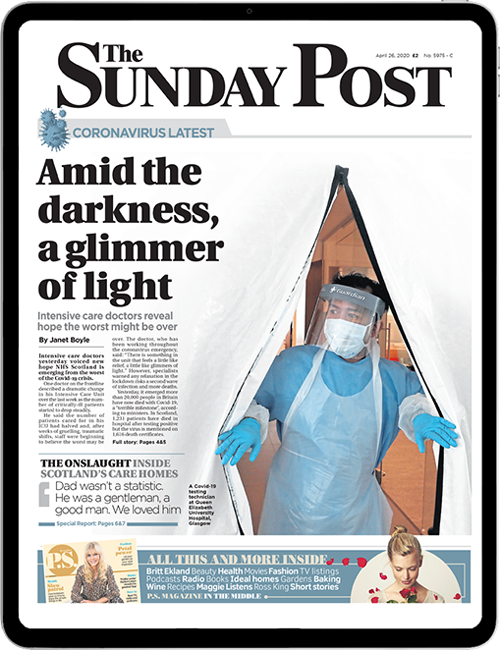 Enjoy the convenience of having The Sunday Post delivered as a digital ePaper straight to your smartphone, tablet or computer.
Subscribe for only £5.49 a month and enjoy all the benefits of the printed paper as a digital replica.
Subscribe