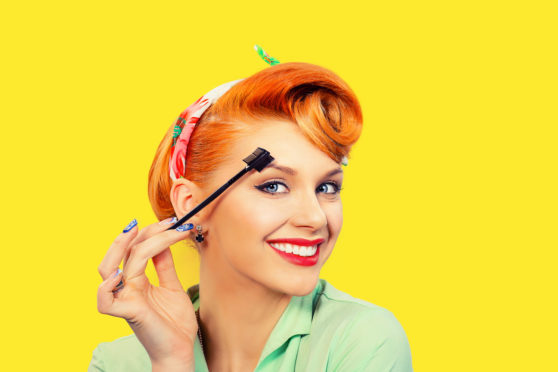 With beauticians closed, everyone is missing their regular salon treatments.
But, while you wait for salons to open their doors again, there are some DIY tricks you can do at home to get those eyebrows back in shape.
Benefit's Lauren Hogdsen tells us her tricks to perfect brows in four easy steps.
---
Map
"The brows are important as they accentuate the face and frame the eyes, while giving you an all-round polished look," Lauren said.
"A mistake that people make when shaping their own brows is actually not knowing where their brows should start, arch and end," she said.
"You can brow map at home simply by using a brow pencil or the end of a make-up brush.
"Mapping your brows will give you the perfect guideline to understand where your brows need growth, where excess hair can be removed, and where you need to fake it until you make it with brow products."
Brush
"Starting with a makeup-free brow, use a brow brush and brush your brows through, so that all hairs are sitting in the correct place," Lauren added.
"Hold a pencil parallel to the side of your nose, meet the top of the pencil to the inner corner of the eye, the inner edge of your brows should start here. Using a brow pencil, mark this point."
Arch
"To determine the highest peak of your arch, place the pencil at an angle from the outside corner of your nose through the centre of your pupil.
"Using a brow pencil, mark this point.
"Hold the pencil diagonally from the outside corner of the nose to the outside corner of your eye, this will then tell you where your brow should end.
"Mark this point.
"Using the brow pencil markings, you can now use this as a guide when tweezing and styling your brows.
"It is also a great way to understand your personal brow shape."
Step back
"Often people tend to have their mirror very close to their face and brow when plucking, this can lead to over plucking as the brow will look fuller closer up," Lauren said.
"Make sure you take time to step back from the mirror and look at the face in its entirety, to ensure your brows look balanced and maintain a full shape.
"Always trim the hairs before tweezing, as you may find a trim is all you need to tidy those brows.
"Then use damp cotton to wipe over the brow."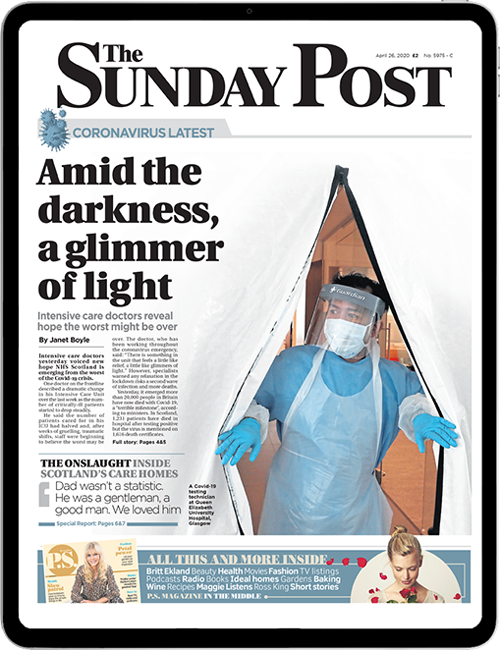 Enjoy the convenience of having The Sunday Post delivered as a digital ePaper straight to your smartphone, tablet or computer.
Subscribe for only £5.49 a month and enjoy all the benefits of the printed paper as a digital replica.
Subscribe