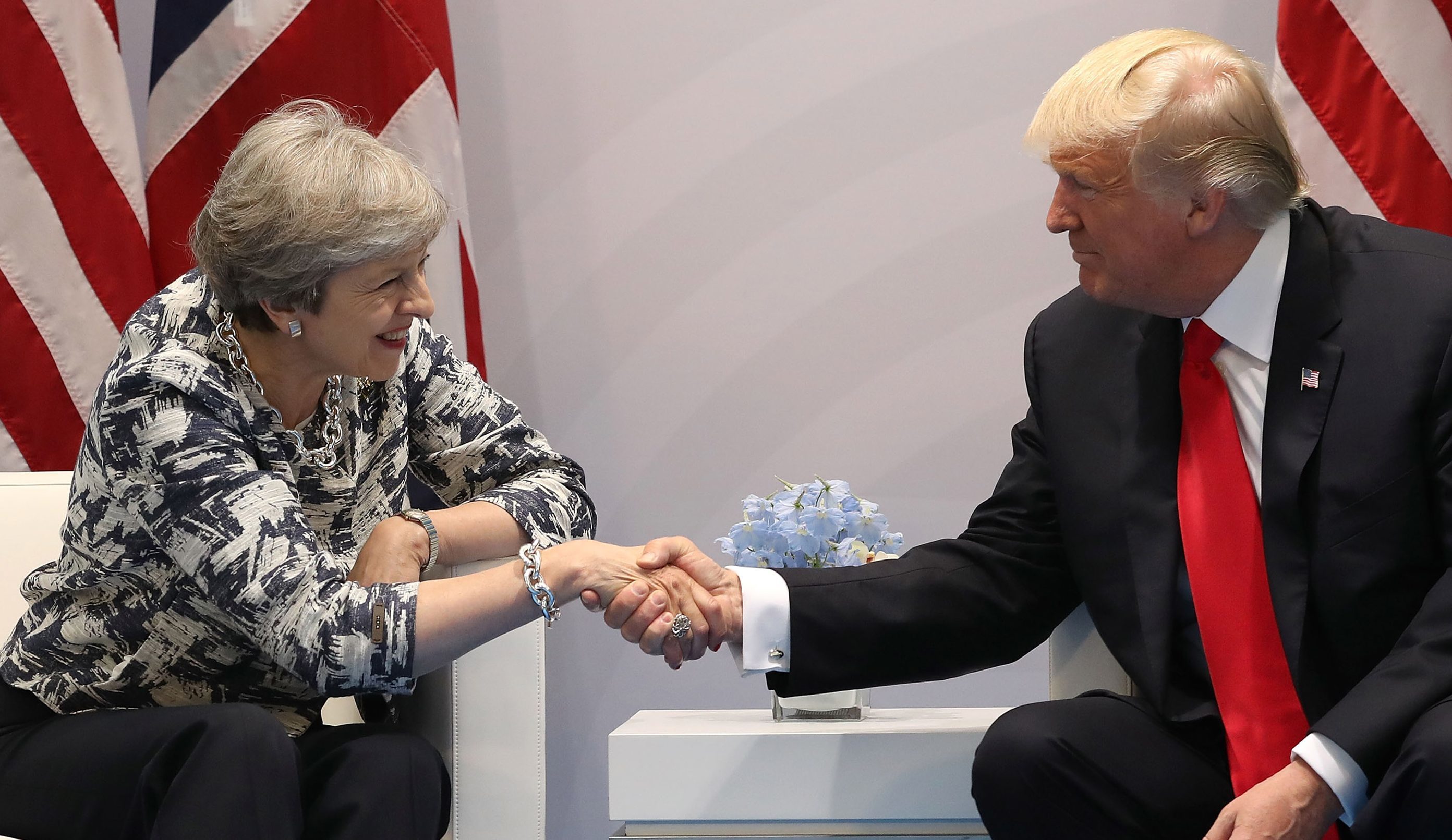 DONALD TRUMP will be coming to the UK as he plans to finalise a trade deal "very, very quickly".
The US President said he had formed a "very special relationship" with Theresa May as they met for a one-to-one talk in Hamburg while attending the G20 summit.
During the 50-minute session, the pair agreed to prioritise work on the deal so it can be finished "as soon as possible" after Brexit, according to a UK Government official.
Mr Trump said he expected an agreement on new trading arrangements with Britain that was "very powerful" and would be great for both countries.
He also said he believes Britain will "thrive" once it has left the EU.
The discussions ran 20 minutes over schedule and the leaders continued to chat as they walked to another meeting at the Hamburg summit.
Mr Trump said: "There is no country that could possibly be closer than our countries.
"We have been working on a trade deal which will be a very, very big deal, a very powerful deal, great for both countries and I think we will have that done very, very quickly."
He added: "Prime Minister May and I have developed a very special relationship and I think trade will be a very big factor between our two countries."
Mr Trump said he "will be going to London". Asked when, he replied: "We'll work that out."
A "significant" amount of time was spent on trade and the discussion was entirely "positive", according to a Government official.
Along with the meeting with President Trump, Mrs May also held a 20-minute meeting with her Japanese counterpart, Shinzo Abe, which focused on trade and North Korea's nuclear missile programme.
Leaders of 19 nations at the G20 summit in Germany yesterday renewed their pledge to implement the Paris deal on climate change, despite the US pulling out.
Deadlock over the issue had held up the last day of talks but a final agreement was eventually reached.
It acknowledges President Donald Trump's withdrawal from the Paris climate agreement without undermining the commitment of other countries.
And Russian president Vladimir Putin hailed his first face-to-face meeting with Donald Trump which happened during the summit.
The Russian leader said he believed the US leader accepted his assurances that Russia did not meddle in last year's American presidential election.
Violent protests have surrounded the two-day summit in Hamburg, with armed police clashing with demonstrators on the streets in the early hours of Saturday morning.
They have been protesting mainly about the presence of Donald Trump and Russian president Vladimir Putin, as well as climate change and global inequality.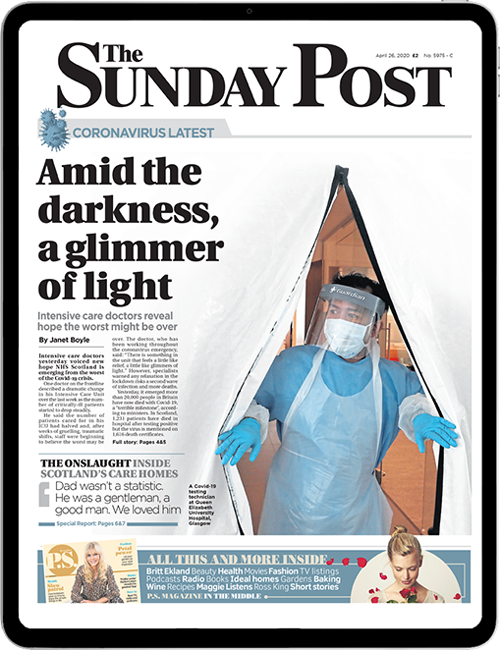 Enjoy the convenience of having The Sunday Post delivered as a digital ePaper straight to your smartphone, tablet or computer.
Subscribe for only £5.49 a month and enjoy all the benefits of the printed paper as a digital replica.
Subscribe