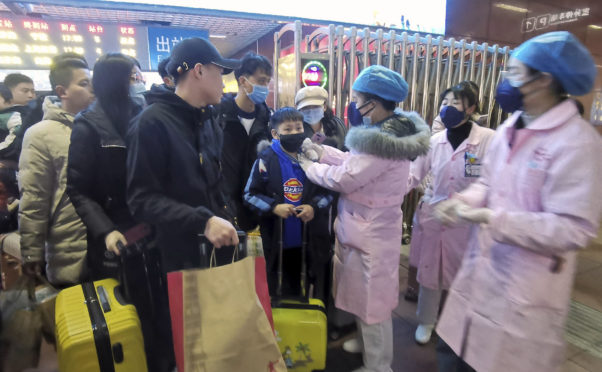 When the World Health Organisation hold an emergency meeting to assess the global risks posed by the outbreak of the life-threatening coronavirus in China, things are serious. Very serious.
On this occasion, they decided that it shouldn't be declared an international public health emergency just yet, but warned that it could all rapidly change if the efforts by the Chinese authorities to contain the virus don't work.
And we should all hope they are successful, because if this strain of coronavirus is as virulent and lethal as many say it is, and allowed to spread, then the world could be facing one of its biggest public health crises and losses of life since the Spanish Flu pandemic of 1918.
The Spanish Flu was a deadly virus estimated to have claimed the lives of anywhere between 50 and 100 million people. Almost 5% of the world's population and more than double the number of those killed during the First World War.
The Chinese Government, is no stranger to coronavirus, having suffered a deadly outbreak of Severe Acute Respiratory Syndrome (SARS, which is another strain) in 2002. That pandemic killed 774 people, nearly 10% of those infected.
And they were quick off the mark in identifying the source of the latest outbreak to be the city of Wuhan, where, at the time of writing, it had killed 41 of the 1,200 people reported to be infected.
A death toll which is expected to climb steadily over the coming days, despite the strict quarantine measures the authorities have put in place.
Measures which include locking down the city, which has a population of over 11 million and, incredibly, building a new hospital, in SIX days, to handle emergency admissions. Here in the UK it would take six months to join two pieces of Lego.
There is also a ban on public transport, the banning of all public gatherings and the mandatory wearing of face masks for anyone who does venture outside. Citizens have been panic buying food and supplies. And as well as worrying about the disease, many are concerned that unless emergency supplies and rationing is introduced they will starve and be without clean water.
But the government's efforts on containment were sadly too little too late. Wuhan's airport was incredibly allowed to stay open. And with no proper screening measures put in place for arriving passengers at international airports, including Heathrow – the main gateway from China – this deadly virus has been allowed to work its evil way around the globe.
So much so that there are now six suspected cases of infection being investigated in Scotland, with another eight being reported in the UK.
It beggars belief that the UK government, who will do almost everything in their power to stop asylum seekers and immigrants from coming into Britain, originally did nothing when given advance notice about this new virulent virus.
Sadly, our government, as indeed it is with most countries around the globe, was more focused on trade, commerce and immigration control and not the many new strains of drug-resistant viruses or incurable diseases.
Hopefully the World Health Organisation will help focus minds and bring about a jointly agreed international response to this outbreak, one which will contain the rapid spread of the coronavirus, but, more importantly, bring countries together to find a cure, or at least a way of stopping these viruses in their tracks.
Because, one thing is for certain, as surely as night follows day, unless we find a way to crack these viruses codes to their break their defences, there is going to come a day sometime in future, it might be decades away, when one of these nasty little critters will mutate into an invincible super bug. And then?
Ring a Ring o' Roses
A pocketful of posies
Atishoo, atishoo
We all fall down!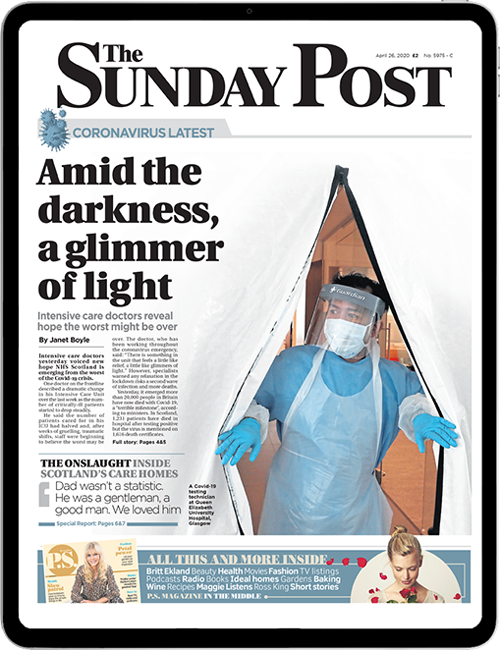 Enjoy the convenience of having The Sunday Post delivered as a digital ePaper straight to your smartphone, tablet or computer.
Subscribe for only £5.49 a month and enjoy all the benefits of the printed paper as a digital replica.
Subscribe