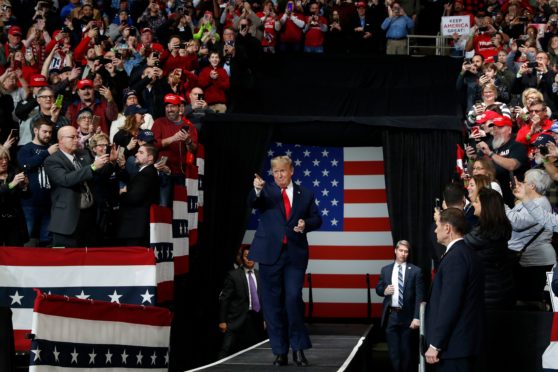 On Thursday night, after a welcome festive break, normal service was resumed on the BBC with the return of Question Time.
We had to wait for the first serious question after the experts were asked if Harry and Meghan's decision to step back as senior royals was "petulant and ill-judged".
The question should have been: "Who cares?"
As long as taxpayers are not paying for the privilege, they should be allowed to live and work where they choose, regardless of what Her Maj or Piers Morgan thinks.
The real question came next.
"Has the assassination of Qassim Soleimani, on the orders of President Trump, made the world a safer or more dangerous place?" the panel were asked.
Well, as expected, the president got it in the neck from almost everyone on the panel and most of the audience.
A man of the shadows, instrumental in the deaths of thousands, including many Allied service men and woman, for decades, Soleimani masterminded Iran's secret and not-so secret offensives in the Middle East.
This bloody-thirsty tyrant armed, funded and trained all sorts of killers.
But according to the Question Time panel, it was Trump who had acted illegally, the president who was the terrorist, a warmonger putting the world in peril.
Sorry, I'm not buying it. Trump may be many things, but he is no warmonger.
We should remember that for all his good intentions, Trump's predecessor President Obama, ordered nearly 7,000 drone strikes and bombing raids over the Middle East, escalating the chances of an all-out war in the region, as well as capitulating to Assad and Putin over Syria after they gassed thousands of innocent civilians.
Trump has only ordered one strike. One single, decisive strike, which shook Iran's supreme leader Ali Khamenei and his Revolutionary Guard to their core and gave them something to think about before they ever decide to attack the US again.
Bottom line is, if the US, with all their military might, can take their top general out with a drone strike, without any collateral damage, then what's to stop them taking out Khamenei?
By forcefully showing the US will not to be messed with, as they did with North Korea, nor will they tolerate Iran's pursuit of nuclear weapons, while extending the hand of peace, Trump has become the peacemaker and made the world a lot safer, not more dangerous.
He has batted the ball straight back at Iran, and it's now up to them whether they decide to engage in a peace process, embrace change and revitalise their economy – or continue down their genocidal path of religious intolerance, murderous anti-West and covert military activity, like the downing of passenger jets, and their blatant support for terrorist groups.
And if they don't follow Trump's steer on to the path to peace, which they probably will not, the world will again, sadly, become a more dangerous place.
If that happens, however, I certainly won't pin the blame on Donald Trump or his advisors in the Pentagon.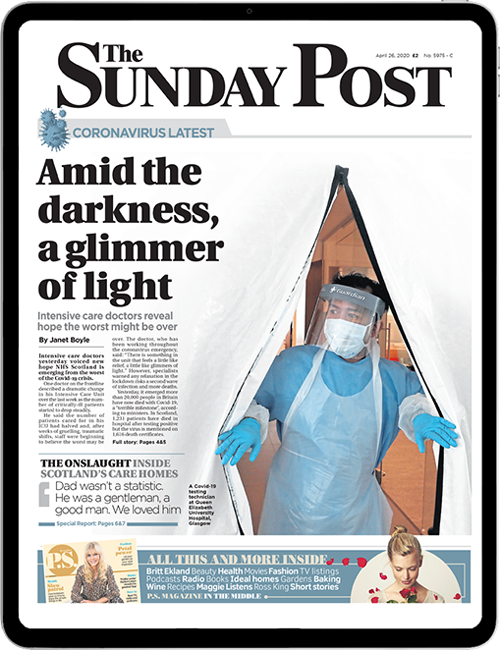 Enjoy the convenience of having The Sunday Post delivered as a digital ePaper straight to your smartphone, tablet or computer.
Subscribe for only £5.49 a month and enjoy all the benefits of the printed paper as a digital replica.
Subscribe