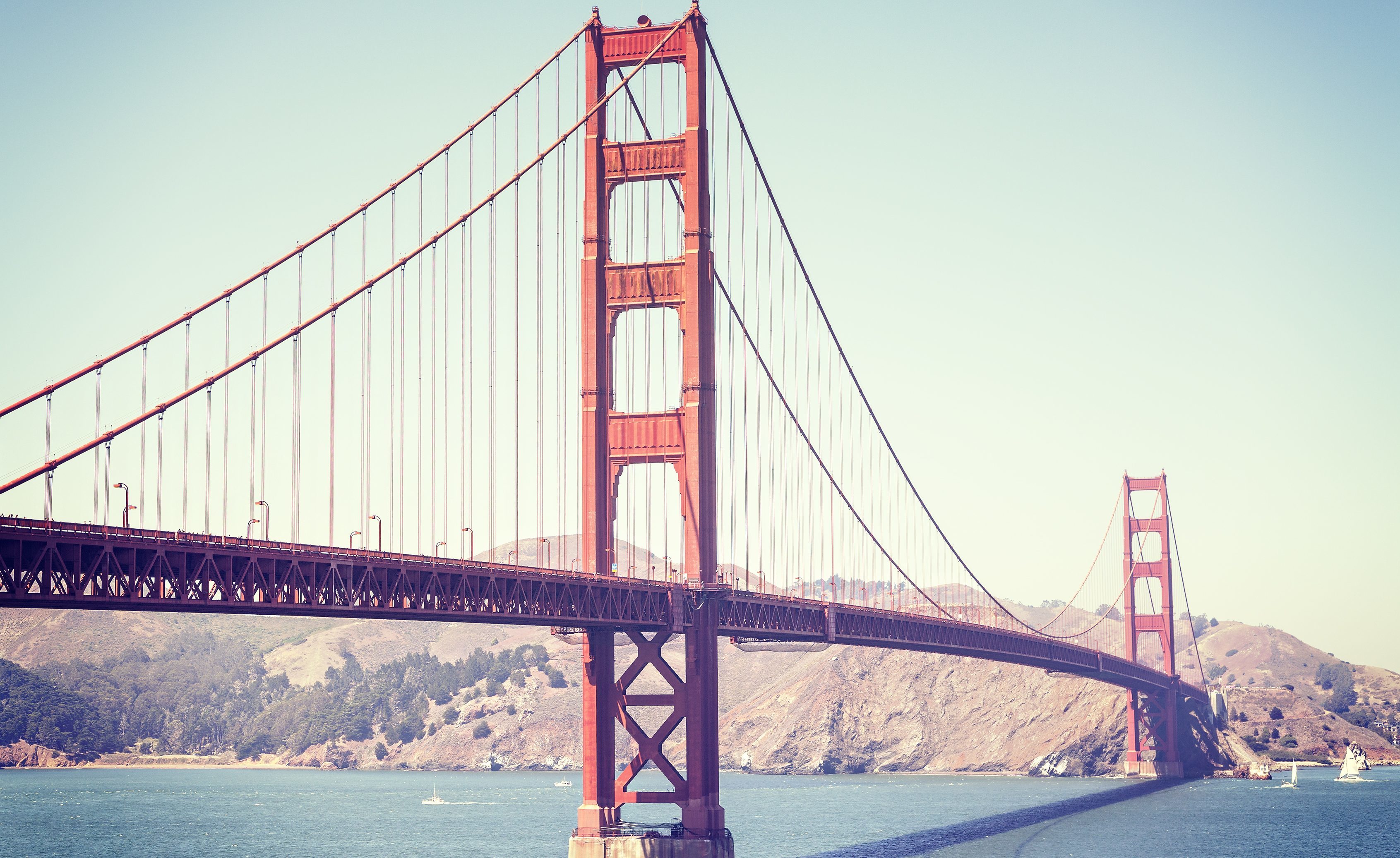 TO celebrate 30 years of being together (20 happily married) Pauline and I decided to fly – without our brood – to the good, ol' US of A for a trip of a lifetime.
It wasn't easy, but after a few days of web browsing, trip advising, and price checking, an agreement was reached and we chose the sunshine states of California and Nevada.
First stop, San Francisco, then Yosemite National Park, Reno and finally San Jose!
Mind you, it wasn't our first choice.
That was South Africa, but we reckoned it was too cold, India and the Far East too wet, Egypt and Dubai too hot, and as for East Coast of the US? Well, we just didn't fancy it.
Anyway, as any Glaswegian will tell you, West is best and so it proved to be.
And a super-sized best at that!
On many occasions I've walked in the shadows of New York's skyscrapers, my mind blown in the breezeways by their sheer size and scale.
In Florida I've staggered in the searing heat, ogle-eyed and amazed by its plethora of giant pocket-emptying theme parks.
But California, and Yosemite National Park in particular, was something else entirely.
As trips go, this was as jaw-dropping, exciting and exhilarating an experience as you could ever possibly ask for.
Enriching, vibrant, moving and informative.
And one, surprisingly, which made me so proud to be Scottish. 4You see, so many pioneers left our shores and, with good fortune and endeavour, helped make and shape this great land.
And one name in particular stands out: John of the Mountains, Dunbar-born environmentalist, John Muir.
A truly legendary figure whose proud shadow looms as large over these parts as those of the giant redwoods he strove to protect.
Now revered by environmentalists, Muir was a great man whose single-minded pursuit of both the US Congress and President Roosevelt resulted in the National Park Bill of 1890.
Thanks to that historic piece of legislation, designed to protect areas of wilderness and natural beauty, Yosemite National Park was established.
It was a pivotal moment in time that paved the way for the establishment of national parks, walks and trails around the globe – including Scotland's.
What a legacy! It's no surprise Muir is so respected in his adopted homeland.
But, to be honest, bar the cycle trail that stretches across central Scotland from his home town of Dunbar to Helensburgh, that's named in his honour, I really didn't have much of a clue about the man and his tremendous achievements.
That was, until this holiday, when we cycled from San Francisco, across the Golden Gate Bridge to Sausalito, and found ourselves in the Muir Woods National Monument.
That was when my friend, Johnathon, phoned and invited us to his house in Muir Beach.
And so it went on.
From Yosemite, a stunning park which could swallow up Scotland (but where the toilets are so filthy you know why bears choose to do their business in the woods) to Lake Tahoe, from the Sierra Nevada to the Redwood National Park, everywhere we went his name would pop up.
He is better known out here than Rabbie Burns or Scotty from Star Trek.
And you can see why.
John Muir gave the world areas of wilderness and natural beauty for all to escape to, to wonder at, to relax and play in, to explore, to protect, to cherish and ultimately to respect.
You can only hope that John Muir's way is the path we continue to rigidly follow.