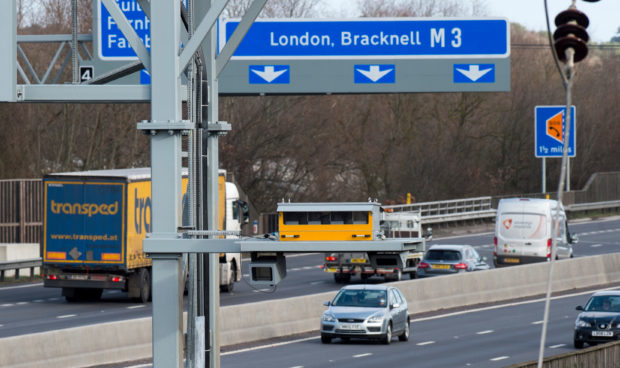 As someone who spends a lot of time driving to and from work, nothing makes me wobble behind the wheel more than when I find myself on a so-called smart motorway.
Terrifying sections of motorway that, in a crazed effort to ease traffic flow, use real-time traffic management, electronic gantry messaging boards and digital speed cameras, to open up the hard shoulder as an extra lane and set variable speed limits.
In England, at a humongous cost of nearly £2 billion, there are about 400 miles of smart motorway in place, and another 300 miles planned or currently under construction.
These roads are huge cash cows which milk the motorist of around £30 million in speeding fines every year, roughly £600,000 a camera. Sums so large Thames Valley Police had to employ an extra 15 staff to help them process the fines and dish out penalty points.
They are one of the most stupid, dangerous and deadliest ideas that's ever been dreamt up by our road chiefs. Right up there with sticking your bare feet into an open fire to check if it's hot, poking a pin into a plug socket to see if its live or using your forehead to hammer in a nail.
A BBC Panorama investigation this week revealed the death toll on smart and managed motorways has reached 38 in the five past years. With tens of thousands of near-misses and accidents also attributed to their introduction.
An appalling statistic, considering that smart motorways still only account for a fraction of the 2,173 miles of motorway in the UK.
On one small stretch of the very congested M1, four people were killed because there was no safe place for them to stop.
Smart they are definitely not. Deadly? Without a doubt.
And it comes as no surprise, after these shocking revelations, that demands for them to be scrapped and the hard shoulder replaced, have come in thick and fast from the families of those killed, some of whom are now threatening legal action against Highways England.
In a member's survey by motoring organisation RAC, 68% believed the removal of the hard shoulder to be dangerous. While the AA president Edmund King has called the smart motoroways a scandal and "not fit for purpose".
John Apter, the chairman of the Police Federation, went further, accusing Highways England of misleading the public over advances in technology and their effectiveness in easing congestion. Claiming, rightly, that they are not safe and endanger lives. Former government minister Sir Mike Penning, who approved smart motorways, now claims he was misled over the risks.
Instead of a safe zone being set every 500 metres, a system that was proven to work in trails,Highways England decided to set them every 2,500 metres. A shocking one-and-a-half miles before you can safely pull over and wait on assistance.
Well incredibly, Transport Secretary Grant Shapp has actually listened to the concerns and performed a government U-turn on the £6bn rollout. He said all work on them will be suspended until a full safety review being carried out The Department of Transport is complete.
Here in Scotland, any similar plans the Scottish Government have in mind should also be binned. Smart motorways are a waste of money and will soon become obsolete anyway, if their utopian dream of electric-only vehicles is realised. Due to their design, most models cannot be towed a metre, let alone 2,500. Which means that for safety reasons alone, a continuous hard shoulder must be kept in place.
This is one cost of going green, which I'm sure most people will be more than happy to pay.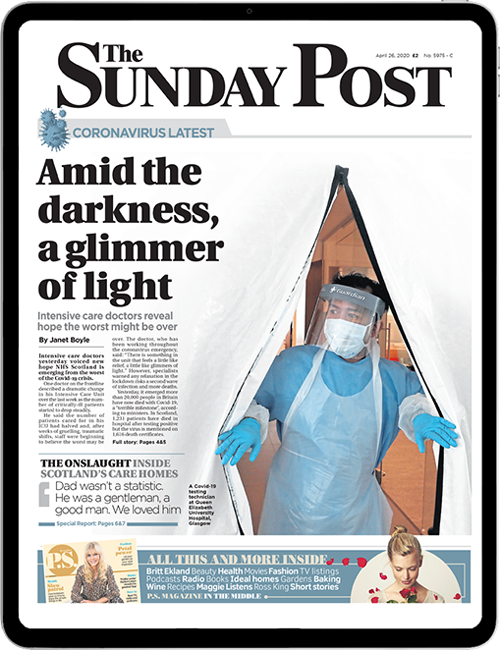 Enjoy the convenience of having The Sunday Post delivered as a digital ePaper straight to your smartphone, tablet or computer.
Subscribe for only £5.49 a month and enjoy all the benefits of the printed paper as a digital replica.
Subscribe