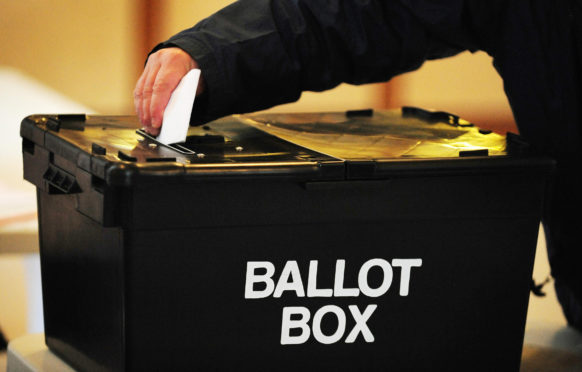 Jo Swinson no more – the leader of the Lib Dems – like Chuka Umunna, Nigel Dodds, Anna Soubry and other alleged heavyweights at Westminster – all electoral toast.
In what could be described as a very British version of the Night of the Long Knives, democracy was finally served on those who tried to deny it to others.
The election saw Boris Johnson's one-note solo "Let's Get Brexit Done" help the Tories sweep to power, tearing huge holes in Labour's once-impregnable northern "Red Wall" and almost certainly destroying any chance of the party regaining power for a decade, possibly more.
In Scotland the SNP's rock-solid support all but annihilated the opposition. Further proof that Scotland is heading in a different direction, politically, from our nearest neighbours and that the SNP now has an undeniable mandate for another independence referendum.
However, what must take place before any new election – general, local or referendum – is that the rules governing party political digital advertising and campaigning be severely tightened up and become heavily regulated. They have not been changed in 19 years and are clearly are not fit for purpose.
The constant flow of fake news and disinformation, blatant lies and distorted facts by all the main parties this election must be quickly brought to a juddering halt, outlawed and the culprits brought before a court of law.
On the internet, a damaging claim can spread in seconds, causing uproar halfway around the world, before the truth has got its boots on.
The Coalition for Reform in Political Advertising found at least 31 campaigns across the party spectrum were indecent, dishonest or untruthful.
It is calling for fact-checking of political advertising to be made a legal requirement and a new, non-partisan regulator created.
Unlike retail advertising, which is regulated by the Advertising Standards Authority, elections ads are not.
As The Sunday Post revealed last week, experts fear this has been the most dishonest election ever, for fake videos and false news.
And the social media giants are only too happy to take their money. An estimated £2m-plus will have been spent to pockle the vote in the last 30 days alone.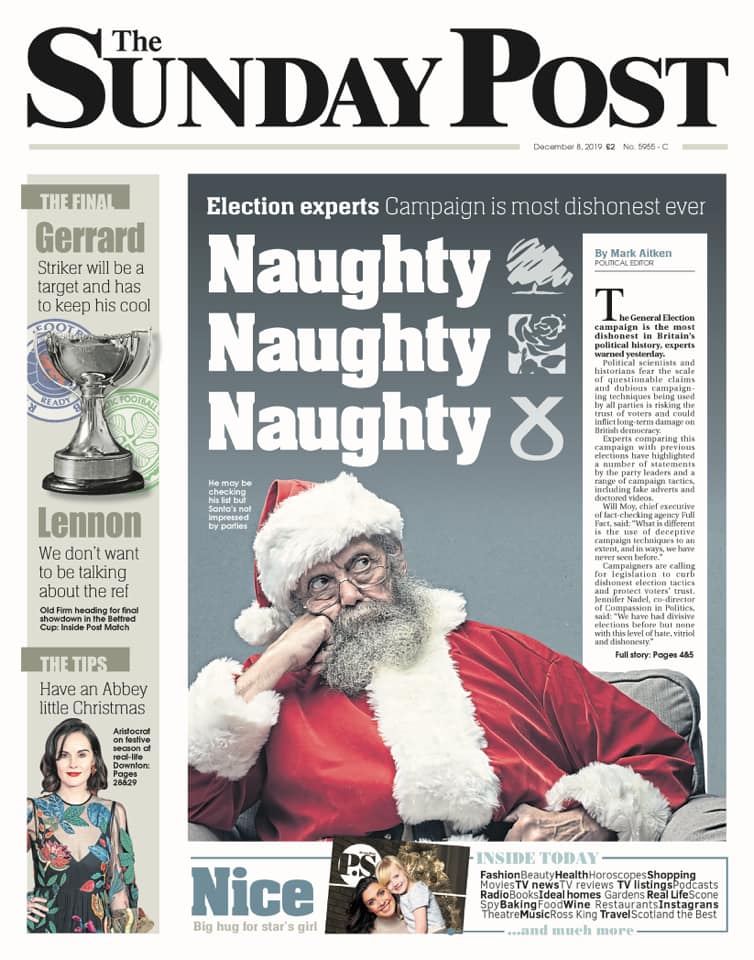 In the 2014 indy referendum, campaigners spent less than 2% of their ad budgets on unregulated social media.
Three years later, in the 2017 General Election, that was 43%.
Printed materials, such as leaflets, must by law say who produced them, but there is no such requirement for digital ads.
There are also a lack of sufficient protections in place against foreign investment and interference.
These points have all been made by Parliament's cross-party Commons digital, culture, media and sports committee (DCMS) in July.
It also pointed out that political campaigns are now fought on the internet, not through the letter box and, if public confidence is to be restored, then the laws must be brought up to date with the digital age and demanded a new regulatory body be created to deal with this new challenge.
Unfortunately, that request has so far fallen on deaf ears. Well, turkeys rarely vote for Christmas do they?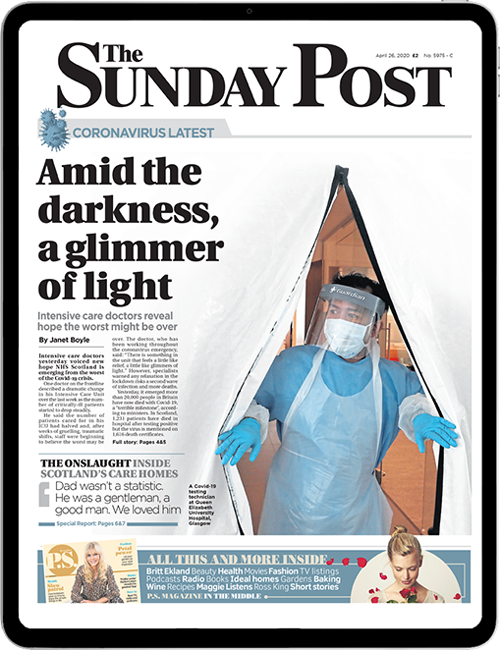 Enjoy the convenience of having The Sunday Post delivered as a digital ePaper straight to your smartphone, tablet or computer.
Subscribe for only £5.49 a month and enjoy all the benefits of the printed paper as a digital replica.
Subscribe