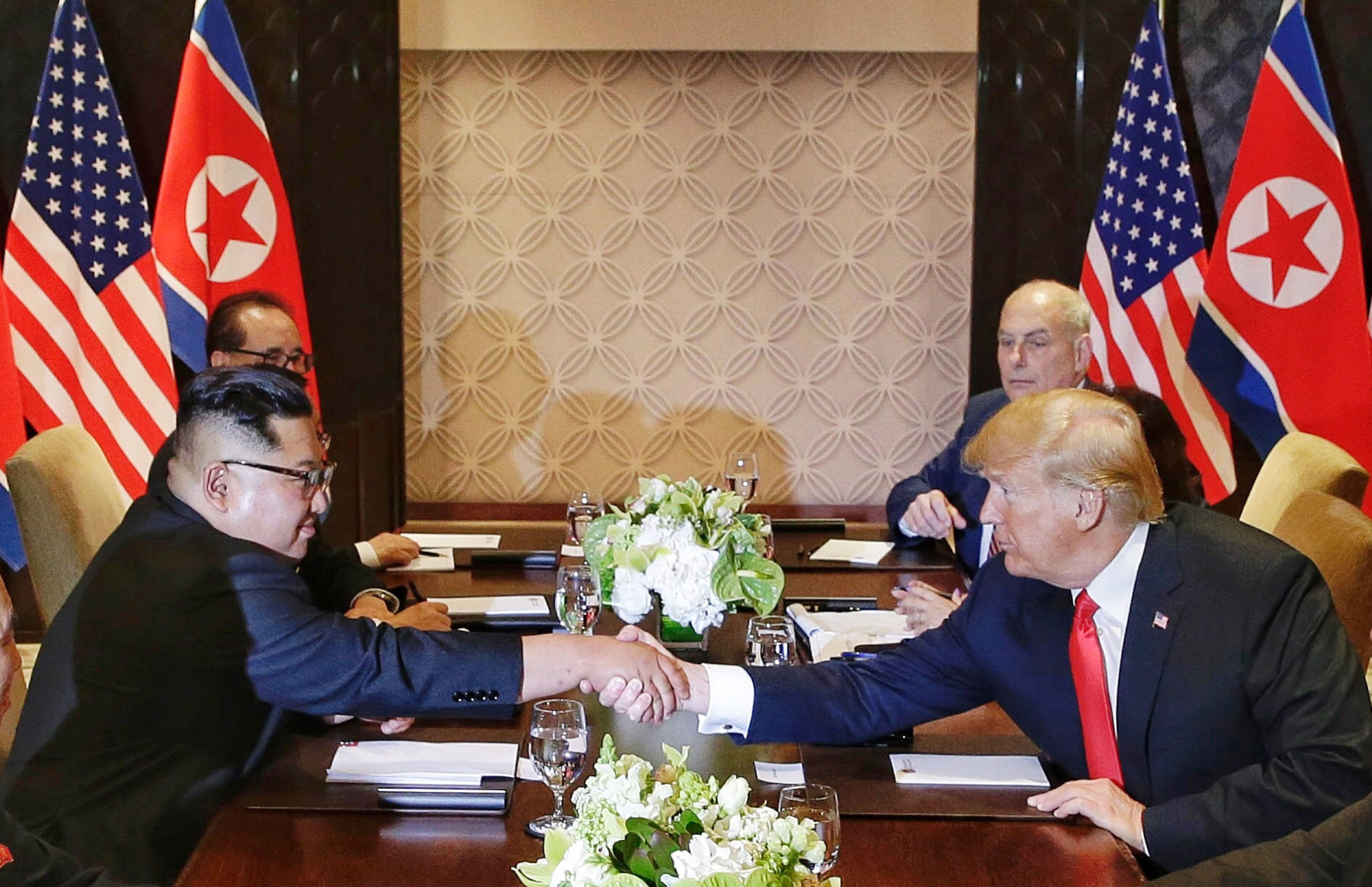 IT didn't take long for Donald Trump's critics to work themselves into a lather over his historic meeting with North Korea's grinning boy tyrant Kim Jong-un.
Just seconds after the pair warmly shook hands, the vindictive denouncements started.
The fact that The Donald managed to do something that no other sitting US President has been able to do since the Korean War – a horrific conflict which saw more than 250,000 people killed, including 36,000 Americans and more than 1000 UK personnel – sit down with their great enemy.
Their short discussion led them to agree to try to sort out their differences and bring the world back from the nuclear abyss.
But all that went right over the whingers' embittered heads. They can't admit that Donald Trump, if both leaders live up to their promises, could go down in history as one of the world's biggest peacemakers.
Donald Trump could find a cure for cancer, feed the world, stop global poverty, clean our air, re-freeze the ice caps, halt the deforestation of the rain forests and denuclearise this very unstable part of the world.
No matter, to his critics and, let's face it, there are millions of them, Trump is a racist, warmongering, sexist, red-necked bigot.
An ignorant bully, no matter what he says or does.
To them this peace-making summit was summit else entirely. It was a showboating, meeting between two all-powerful evil minds.
A global televisual feast set up to deflect problems these undemocratic Satans currently have on their own doorsteps.
A desperate money grab for the human rights-abusing Wrong-un and a desperate roll of the dice by an intolerant, petulant President eager to get his wee hands on a Nobel Peace Prize.
In other words, it was just a stunt. They could not be more wrong – Trump has played an absolute blinder and should be congratulated, not ridiculed, for his efforts.
Here in the Brexit-pickled broken UK, the SNP were also accused of stunt politics.
During Prime Minister's Questions, they plunged parliament into chaos by walking out en masse in support of their leader Ian Blackford MP.
He had been ordered from the chamber by pipsqueak speaker, John Bercow, for having the temerity to argue his party's case, that Scotland's voice – the Holyrood Government, with regards to Brexit – is being ignored by Westminster.
He has a point, and it's a point that's always contemptuously brushed aside.
The fact is that 62% of Scots voted to stay within the EU and, for the record, I wasn't one of them.
Keeping powers that have been repatriated from Brussels at Westminster is an attack on our democracy.
And if it takes a grandstanding theatrical stunt such as a walkout to highlight this injustice, then more of the same, please.
Scotland's voice on Brexit shouldn't be ignored.
It shouldn't be given a sneering, ineffectual 15 minutes of debate after any decision is made behind closed doors and rushed through.
Despite what your views are on the SNP, Nicola Sturgeon or independence, they should be properly listened to and, as Scotland's elected Government, be taken seriously.
Especially if the Tories at Westminster really do want to keep Britain great and the kingdom united.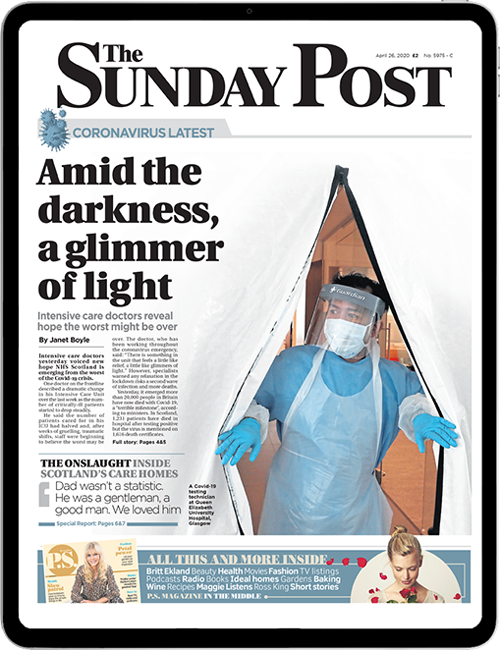 Enjoy the convenience of having The Sunday Post delivered as a digital ePaper straight to your smartphone, tablet or computer.
Subscribe for only £5.49 a month and enjoy all the benefits of the printed paper as a digital replica.
Subscribe