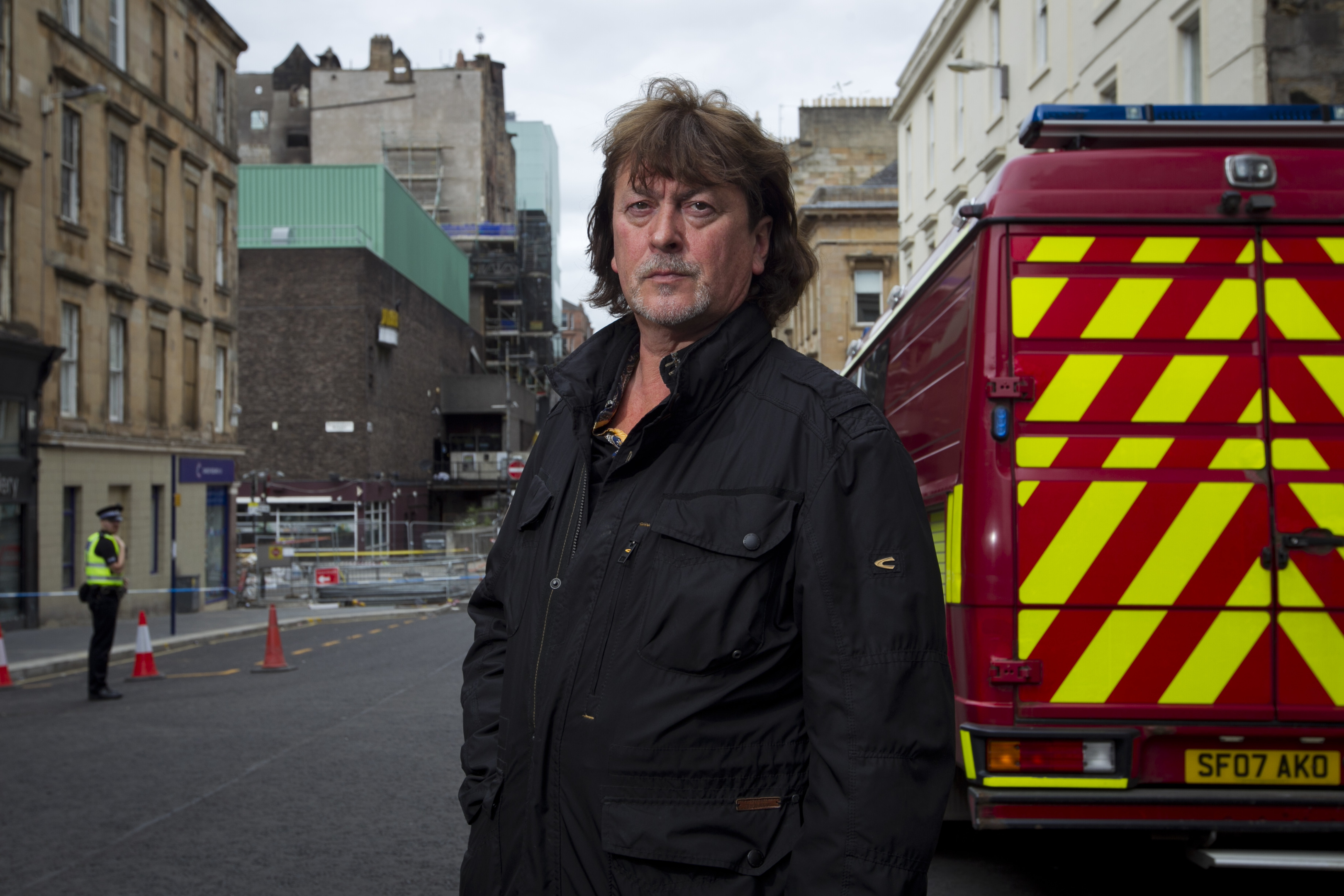 THEY say it doesn't rain but it pours. Well, after the disasters that have hit Sauchiehall Street in recent months, how I wish it had poured.
How I wish the rain had lashed down in Biblical proportions last Friday night to douse the blaze gutting the revered Glasgow School of Art.
It was, of course, the second but more extensive and damaging conflagration to have ravaged through The Mack, as it is fondly known, in the past four years. This time it has also claimed the iconic O2 ABC live music venue and the popular student nightclub, Campus.
It's early days, but the serious questions of how, why and where the blaze actually started still remain unanswered. All that and more though is for another day. It's the here and now that concerns me.
In particular, what can be done to help all those struggling businesses in the area who have been affected.
Many of which, as I have previously stated in this column, were already perilously close to the financial abyss due to a massive drop in footfall.
They have endured a catastrophic fall in trade which can be attributed to the street's unsightly, seemingly haphazard, regenerative road and pavement works and the blaze at Victoria's nightclub which, due to demolition works, has all but closed off the bottom end of the famous, iconic Sauchiehall Street.
This has proven to be a perfect storm of calamity and chaos. For some, a full-on hammer blow that couldn't have come at a worse time, and with no substantive financial aid as yet forthcoming from either the council or government, it is the final nail in the coffin. I am heartened to hear that the leader of Glasgow City Council, Susan Aitken, has set up an urgently needed task force.
A task force which I, as just one of the businesses on the street, will be happy to play a part in, no matter how small, and whose priorities are to meet and listen to the many cries for help from those beleaguered businesses who have been caught up in this cataclysmic series of unfortunate events.
Businesses such as Lifestyle Express, the historic Biggar's Music store and all the others who operate within the vicinity of the fire-ravaged O2 ABC. The restaurants, pubs, paper shops and the Centre for Contemporary Arts, which has many small businesses operating within its walls. They have all been forced to close as officials determine whether the O2 ABC and the Art school should be demolished.
Then there are all the nearby residents who have had to be rehoused. Because of the emergency road closures and diversions now in place, you cannot walk up or down the street, so footfall has fallen off the cliff, forcing many to shut up shop, possibly for good.
I wrote here a few weeks ago, maybe unfairly, that Sauchiehall Street looked like bombed-out Beirut. Now it really does and sadly will do for many months.
The task force certainly has its work cut out, but this is something that should have been done months ago, before any of the fires.
People back then were asking to be heard, shown a modicum of concern and given some sort of reassurance from their elected representatives.
They weren't, they were ignored and given a rubber ear.
Hopefully, now that a task force has been set up, all that will change and they will receive financial aid and assistance. Not just for those businesses caught up within the two exclusion zones, but for everyone else who is struggling.
A fashionable notion currently being expressed by many – who have never dipped into their own pockets – is that the Glasgow School of Art should be rebuilt at any cost.
Can we just nip that ridiculous idea in the bud, please?
I can think of far better ways of spending £200 million. Especially when many Glaswegians are struggling to make ends meet – put a roof over their heads and a hot meal on their tables instead.
We could have a new modern Glasgow School of Art, one which I have no doubt original architect Charles Rennie Mackintosh would approve of, for a tenth of that price.
And as for the crowdfunding idea – that everyone in the country could stick a fiver in to help cover the cost of rebuilding. No!
How about we all donate a fiver to help all those businesses on Sauchiehall Street who desperately need our help?
I'm sure that idea would draw a lot more support.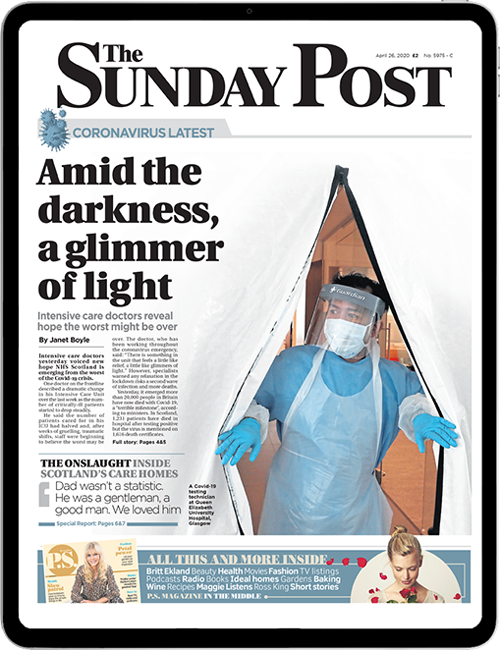 Enjoy the convenience of having The Sunday Post delivered as a digital ePaper straight to your smartphone, tablet or computer.
Subscribe for only £5.49 a month and enjoy all the benefits of the printed paper as a digital replica.
Subscribe