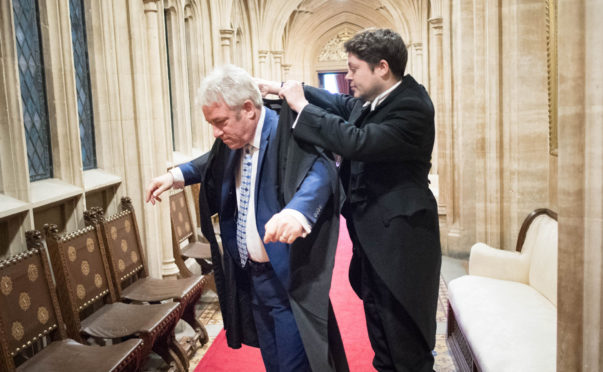 It seemed appropriate that, in the week of Halloween, our zombie parliament finally realised that there was no more flesh to be stripped off the bones of Boris Johnson's Brexit deal.
They agreed to try to break the Brexit impasse and the throttling of our democracy by calling yet another General Election on December 12.
A Jingletime poll, which will be the first election to be held in December since 1923. One which saw the Tories lose 85 seats and swept from power. Cold comfort then and a note of caution for our emboldened PM and his depleted party as they and the pumped-up pumpkins in the opposition benches shamble off to their constituencies to again test the patience and resolve of a very beleaguered and thoroughly fed-up electorate.
Whether this election will break the Brexit deadlock and produce a resounding New Year Leave vote or another hung (out to dry) zombie parliament is a result that is too close to call.
But I sincerely hope it's the former, if only to uphold the democratic result of the 2016 EU Referendum and escape the divisive, polarising rancour of this awful Brexit Groundhog Day that's been hanging over the UK like a bad smell these past three-and-a-half years.
If you believe in Santa and the Tooth Fairy, then you probably believe in a united Labour party under old Jezzer, gathering momentum and sweeping to power.
But that would be entering the realm of fantasy politics solely occupied by Lib Dem leader Jo Swinson, who hilariously believes that she will be the next PM.
Even if Corbyn did miraculously come out on top, he wouldn't control enough seats to form a government and would need to garner the support of the Lib Dems and SNP.
And that is something else he and his party will not be able to agree upon. But all will become clearer, or indeed murkier, on Friday December 13. An ominous day for anyone's diary at the best of times.
On a positive note though, and cause for a small celebration, the announcement of this highly contentious General Election has managed to do what others in the past have failed to do.
As my late father Ian used to say: "Good riddance to bad rubbish!"
At the last count, nearly 60 current MPs across the house have, for one reason or another, decided not to stand for re-election.
Respected but divisive heavy-hitters like Sir Vince Cable, Ken Clarke and Sir Malcolm Fallon have finally had enough of the Commons, as we all have, and look set to join their privileged chums in the House of Lords. Many others, like Amber Rudd, Nicky Morgan, Sir Oliver Letwin and political party-hopper Heidi Allen have decided that being an MP is just not worth the hassle or the abuse…some of it too vile to print. Shame though that they couldn't have made that decision before entering politics and we would have then been spared the mess we now find ourselves mired in.
Sadly, others like Chuka Umunna, Dominic Grieves, Anna Soubry and flip-flopping Tory David Mundell are not on this rubbish list.
But a real reason for seasonal cheer ahead of December's decision day, is that when parliament reconvenes, with or without a majority government in place, hung parliament or not, with a Labour-led coalition, or Jo Swinson in No 10, there will be no John Bercow, the pompous, pampered pipsqueaker of the House lounging around in his big padded chair.
I thought it was incredible that this haughty sesquipedalianist (someone known for his love of the dictionary and use of grandiose words) lasted in such a powerful position as long as he did, given that he clearly didn't know or understand the meaning of being impartial.
But "oooorder" has finally been restored.
He has indeed gone to new pastures and a new Speaker will be appointed.
I do worry, though, that in his leaving he may have sneakily extended Halloween, as he did with Brexit, and come back to haunt us all.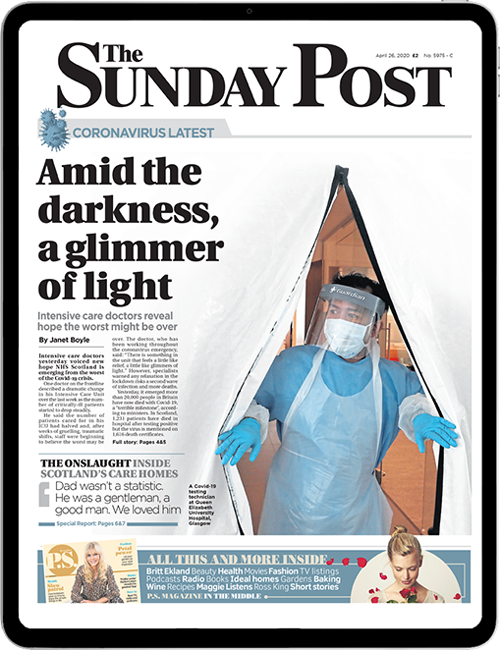 Enjoy the convenience of having The Sunday Post delivered as a digital ePaper straight to your smartphone, tablet or computer.
Subscribe for only £5.49 a month and enjoy all the benefits of the printed paper as a digital replica.
Subscribe