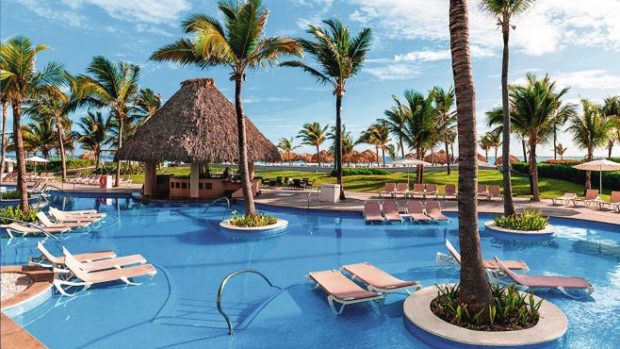 As we hoped, Saturday's 21st Scottish Music Awards (SMAs) went down a storm.
Held at Glasgow's Old Fruitmarket, it was the hottest ticket in town and attendees and artists had an absolute ball.
And it raised nearly £100,000 in donations for the music therapy charity Nordoff Robbins in Scotland.
To say I was delighted would be putting it mildly. As originator and long-standing Nordoff Robbins Scotland (NRS) chairman, I was brimming with pride that the awards have stood the test of time.
They have grown in stature over the past two decades to become Scotland's foremost music awards, supported and recognised as such by our nation's ever-growing music industry.
More importantly, the SMAs have helped bring to prominence the life-changing benefits of music therapy and over the years provided vital funding for NRS so they can continue to provide their crucial services.
As someone who isn't shy about coming forward, I must admit to feeling a wee bit nervous at the beginning of the evening. For some strange reason this particular event has always have given me the pre-match jitters.
It may because I'm so involved and care so passionately about the charity and don't want to let them down.
But the nerves quickly disappeared once I had charged up the red carpet and on to the stage to ask – sorry, demand – that everyone in the packed hall be seated so I could officially start the night's proceedings.
Any concerns I may have had of the night's billing, timings, the sound and light production, catering, the raffle and auction, table pricing, monies raised and, of course, the well-refreshed audience's reaction to the proceedings, all quickly evaporated.
It was another memorable, barnstorming night of live music, fun and fundraising, expertly hosted and marshalled by DJ and TV presenter Edith Bowman. Featuring stunning live performances from the Rock Choir, Bad Cops and award winners Be Charlotte, Josef, Twin Atlantic, Mike Heron, Tom Walker, Red Hot Chilli Pipers, Tide Lines, as well SMAs for Gerry Cinnamon, Lewis Capaldi, Liam Gallagher, Auntie Flo, Jake Duncan and one of my favourites and most deserved, the Scottish Events Campus's Debbie McWilliams. All magnificently rounded off by the absolutely fantastic Simple Minds, who proved, after all these years, they are still one of Scotland's greatest (if not the greatest) live bands.
Don't you forget about me? Don't worry, we never will.
We even had Donald Trump fly in to hilariously host our popular Ones & Two competition.
OK, it was actually my wee brother and famous impersonator Lewis MacLeod wearing the blonde wig and cracking the gags.
But the biggest surprise, a shock I'm still trying to get over, came the next day.
Feeling a bit delicate from the previous night's excess, I pulled out a crumpled gold envelope from my jacket. It contained a note informing me I had successfully bid for six nights at the Hard Rock Hotel in the Dominican Republic.
What? Where? And flights are not included? Aaaaargh!
Not again…
I won't tell you what I said on discovering this little nugget, as it can't be printed in a family newspaper, nor indeed what I paid.
But I promise, when I attend these type of events in future, I'm going with my hands tied behind my back and I'll be gagged when the auction's on.
Over the years, I've woken up to discover I've successfully bid for a Peter Howson painting, signed guitars, signed boxing gloves, a four-night trip (unused) to Dubai, a 10-day camping safari to Kenya and, worst of all, a Zapcat speedboat.
And now, steaming, I've bought a holiday to some far-flung Caribbean beach, without a clue on how I'm supposed to get there.
Despite that, it was still a great and memorable night, and even though I feel like the Pirates From The Caribbean have robbed me, I can't wait till next year's event.
Dress code? A straitjacket!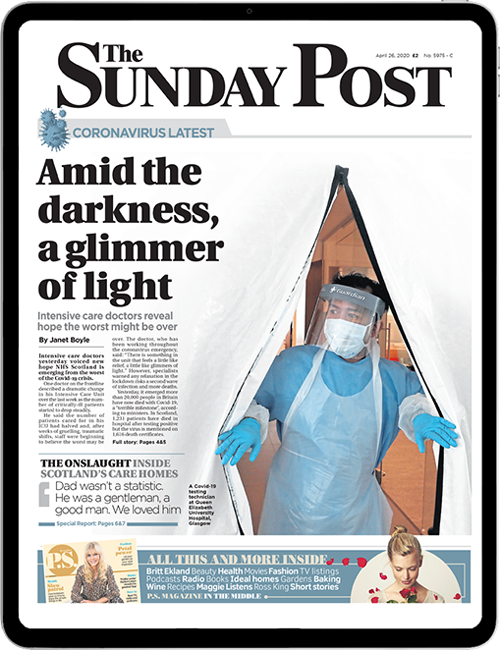 Enjoy the convenience of having The Sunday Post delivered as a digital ePaper straight to your smartphone, tablet or computer.
Subscribe for only £5.49 a month and enjoy all the benefits of the printed paper as a digital replica.
Subscribe