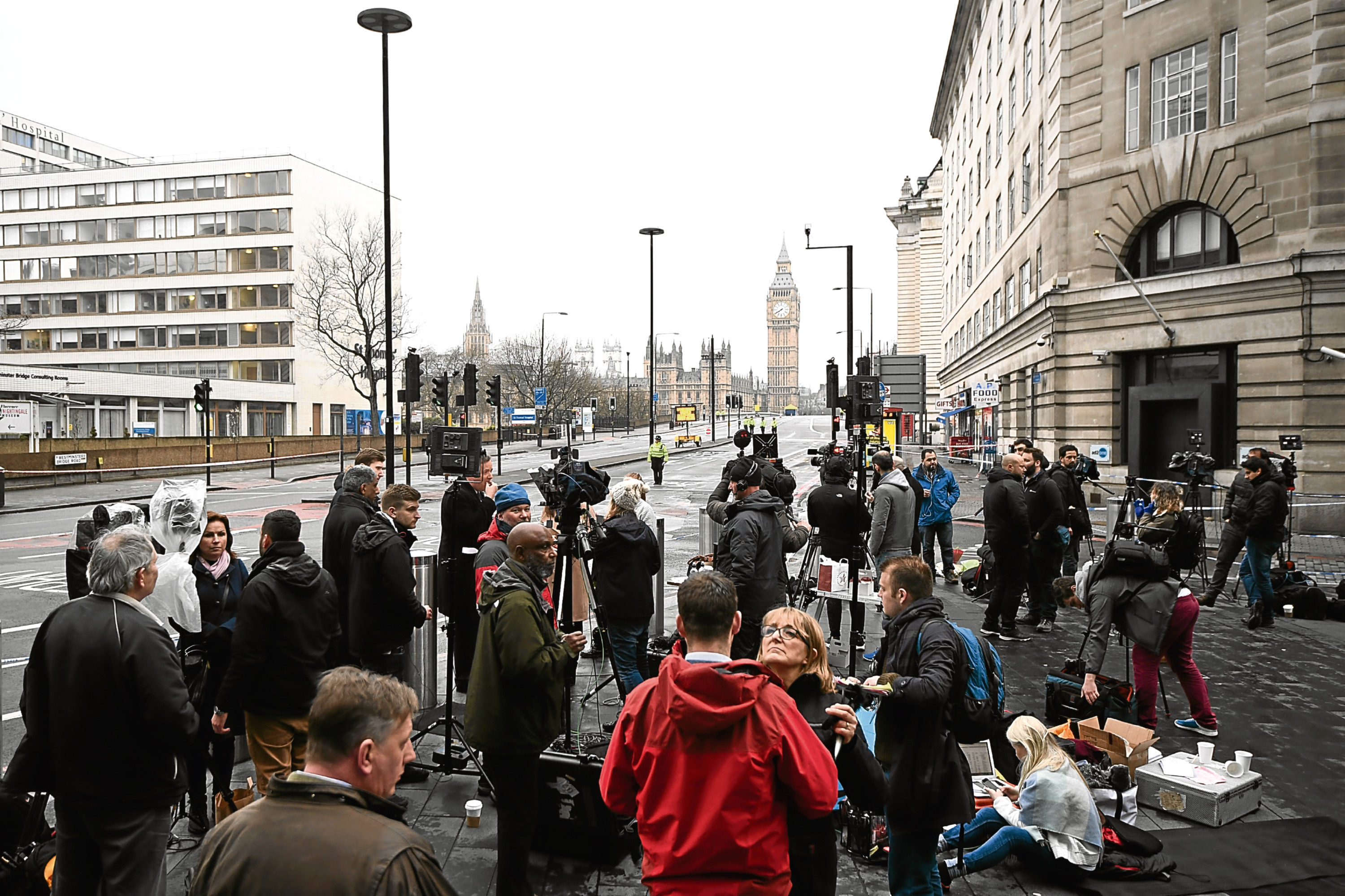 LAST week's devastating terrorist attack in Westminster again threw up many questions.
Questions such as…
Was the murderer truly acting alone, or part of a terror cell?
Are more attacks to be expected?
How do we stop such atrocities?
Should all our police now be armed?
But in this age of 24-hour rolling news reporting there are many other questions, just as important, that also need answering.
If we agree with the old idiom that a picture paints a thousand words, then what kind of words, or sentiments, should we attribute to those who take the pictures?
Should they be framed as cold-hearted, mawkish ghouls, blind to the suffering of those around them and only interested in instant glory on social media platforms?
As horrific events such as Wednesday's unfold, should our mainstream media be broadcasting these awful, bloody scenes live?
Should our newspapers be allowed to publish harrowing shots of the dead, dying and injured?
There were many graphic shots of the severely injured, eyes bulging with fear and confusion.
And there were emotional, images of distressed officers and MP Tobias Ellwood trying, but sadly failing, to save unarmed PC Keith Palmer's life.
Pictures that filled many with revulsion.
Should these shots have been censored? Sanitised?
Are we promoting news and providing a vital public information service with those powerful images or inadvertently fulfilling the terrorists' wicked agenda by spreading fear.
When terror strikes, does shock and awe replace stop and think?
No, in the main, it doesn't!
But I admit I wouldn't be happy if I was a seriously injured victim, desperately in need of medical attention but instead only getting a camera shoved in my face.
Even more so if it were a member of my family whose last moments were now seared into my brain because of these pictures, which were instantly thrown out for all the world to see.
As for pictures of the murderer receiving medical help, well I, in my anger, would rather have had them burned along with his flayed carcass than receive any sort of prominence on a front page.
But, these points aside, and important as they are, I am against most forms of censorship, and I'm especially nervous of any that is state-led. I don't believe we should be censoring images, as some would argue, for the greater good or to protect our children or the super-sensitive hearts and minds of a few.
No, these people live in a very dangerous world and the sooner they learn about it, the safer they will be. Wrapping them in cotton wool is not the answer. Neither is wearing blinkers.
Whether the gates of hell burst open and terror is unleashed on a sandy beach, a train, a plane, an airport, a market place, a hotel, a café or a live venue.
Whether the weapons used are bombs, automatic rifles, pistols, grenades, knives and clubs, or cars and lorries.
No matter where the or what part of the world these horrors take place they must be reported and visually documented.
We may not like it, it may make us sick to our stomachs, but the photographs must and should be published.
Only in doing so will the perpetrators of violence, these reapers of death and destruction, ever be shown to be the sick, and demented devils that they truly are.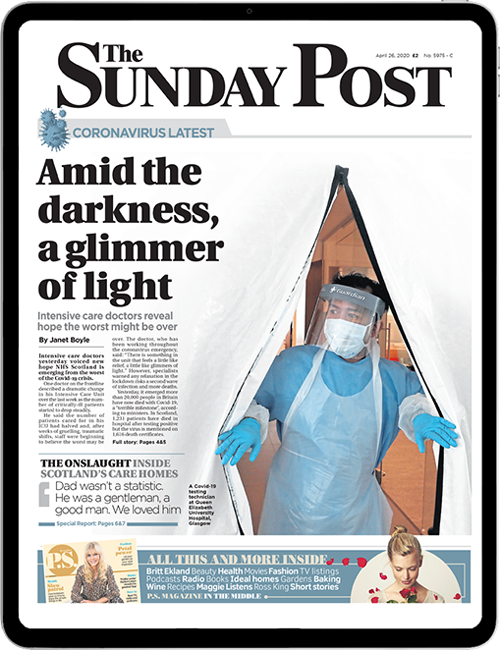 Enjoy the convenience of having The Sunday Post delivered as a digital ePaper straight to your smartphone, tablet or computer.
Subscribe for only £5.49 a month and enjoy all the benefits of the printed paper as a digital replica.
Subscribe