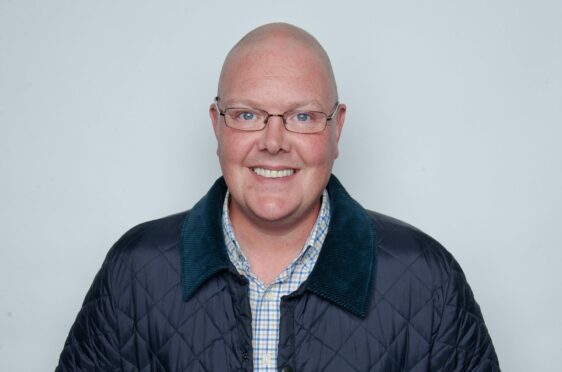 Emmerdale star Dominic Brunt reveals all about playing Paddy, working with his wife, and horror films.
How long have you been playing vet Paddy Kirk on Emmerdale?
This month marks 26 years. It's been fantastic to be taken along with it as Emmerdale matured and became a serial drama. I was taken on as part of the Dingles as more of a light-hearted character, so to be given these important storylines along the way, which hold some weight and emotion, has been brilliant.
People might not be aware you write and direct horror films?
I've always been trying to get films on the go. The first film we made was picked up and it paid for the next one, and it's built from there. We have more scripts and stories, but it takes two or three years for each one to get going.
How do you find the time with your Emmerdale commitments?
It's about managing the gaps and utilising holidays. The nature of soap is you are pushed forward for six months and pulled back for six months, so it's about getting the timing right and putting a team together for when you know you'll have a quiet period. Emmerdale is a huge juggernaut moving forward all the time, so I can't say, 'Do you mind waiting while I make this film?' It has to be me managing the time and schedule.
You make the films with your wife, former Emmerdale actor Joanne Mitchell?
It's a huge help being able to talk to each other across the sofa about the films, and being able to work on them at weekends and evenings because we live together.
Did you learn to direct on the job?
I'd done some short films and when I co-wrote the first film, I wanted to get someone else to direct it but we didn't have the budget, so I had to learn to edit and direct. I'm getting better at it and I'm obsessed with getting the right shots.
What can you tell us about your new film, Wolf Manor?
It's a horror-comedy, and usually when I hear that, I'll say, 'OK, bye', because although I love horror and I love comedy, the two very rarely work together. But this really made me laugh. It's about a cast and crew making a vampire movie, who begin to be murdered by a werewolf. The writers were insistent the cast had to be actors and not comedians acting; they wanted it to be played straight. James Fleet's name kept coming up, so we sent him the script and he loved it. We had an hour's chat and he said he'd love to do it. He really understood the character and I'm so glad we got him, because I can't imagine anyone else playing the part.
Do you prefer traditional special effects over CGI?
We've always used traditional prosthetic effects. It takes longer but I think it's far more rewarding and I feel you can see the difference between CGI and in-camera special effects. Sometimes our blood effects are augmented by a green screen afterwards, but most are done by pumps and prosthetics, which are made by Shaune Harrison, who has worked on Harry Potter, Star Wars, Avengers and Sleepy Hollow. He's brilliant and has become a friend over the years.
How has the reaction been to the film at festivals?
It was tense when it first showed at Frightfest, but after I heard it getting laughs in the first 10 minutes, I was able to relax and go to the pub for the rest of it. We've been very lucky – 80% of British independent films don't get a distribution deal and we've managed to hit that more times than not.
Your favourite horror film?
Recent ones have been It Follows and The Babadook, and then classics like Evil Dead, Dawn Of The Dead and An American Werewolf In London. I'm not a fan of spiteful horrors like Hostel or Saw. I'll watch anything, not just horrors or thrillers. My favourite film of all time is Whistle Down The Wind.
---
Wolf Manor is available to own or rent on DVD and digital download now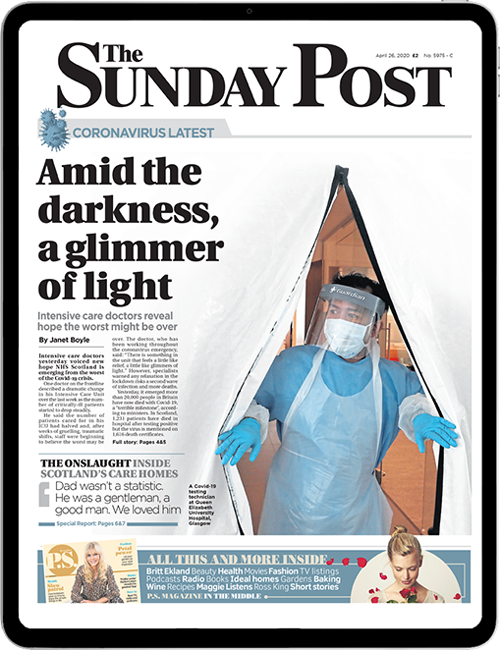 Enjoy the convenience of having The Sunday Post delivered as a digital ePaper straight to your smartphone, tablet or computer.
Subscribe for only £5.49 a month and enjoy all the benefits of the printed paper as a digital replica.
Subscribe