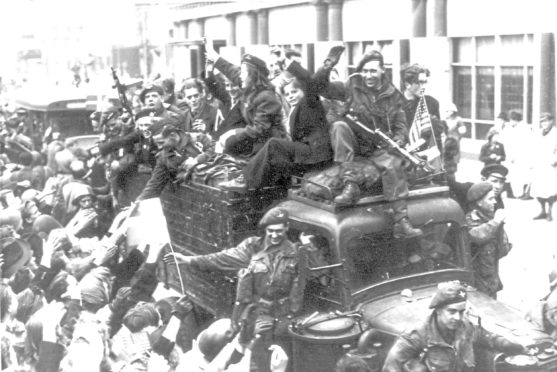 Asuncion might not have been the first city name on everyone's lips during 1945.
But the fact that Paraguay declared war on Germany and Japan in its capital on February 8 demonstrated that every country on Earth was involved in the war.
It also demonstrated that, sooner or later, everyone had to declare whether they were on our side or the Nazis' side.
Higinio Morinigo was Paraguay's military dictator and president during the war years, and his regime was more pro-Axis than pro-Allies.
His country reckoned its sovereignty wasn't any more threatened by Germany and Japan than by the United States and United Kingdom.
Police cadets wore swastikas and the chief of police named his son Adolfo Hirohito, so it is fair to say Paraguay didn't always seem like our most obvious friend.
Pearl Harbor and other events, however, gave the US a chance to pile pressure on Morinigo to declare his allegiance, and in the end he agreed to go to war with Germany and Japan.
Four days later, Peru did likewise, and there was a major breakthrough closer to home when the Red Army finally defeated Germany's staunch resistance in Hungarian capital Budapest.
The middle of February also saw the somewhat controversial firebombing of Dresden, and there was more controversy when US bombers attacked Prague by mistake.
There was more success, however, when US Marines invaded Iwo Jima, which would become one of the most famous Second World War theatres of war.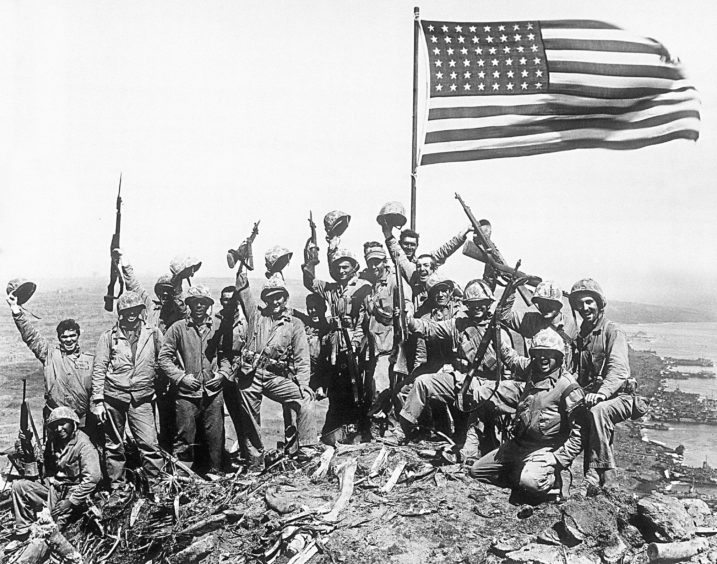 When the US forces arrived, conditions were much more difficult than had been anticipated, but the Americans did pull off a famous victory.
Using flamethrowers to attack heavily-fortified Japanese defences, it was a horrific battle, with thousands dead and tens of thousands wounded.
Today, some historians reckon the strategic importance of capturing Iwo Jima and ridding it of enemy forces was exaggerated.
But at the time, it was a huge morale booster and many American soldiers were awarded special medals for conspicuous bravery and going well beyond the call of duty.
In Europe, the mass bombing continued, with Operation Clarion seeing Allied aircraft target German railways and other transport infrastructure.
Turkey and Egypt were next to declare war on the Axis forces, although Egyptian Prime Minister Ahmad Maher Pasha was assassinated just after making their declaration.
The Battle of Remagen in early March was also significant.
The Germans had tried to dynamite the Ludendorff Bridge across the Rhine, but failed, and US First Army forces captured it and began crossing.
As they also took Cologne at this point, the Nazis must have known deep down that their war was over. With the enemy on their doorstep, they began evacuating cities such as Danzig, modern-day Gdansk, Poland.
While the Nazis were firing V-2 rockets at us, Japan embarked on its own audacious attacks at the heart of the enemy.
Fu-Go balloon bombs didn't look as lethal or easy to guide as V-2s, but the Americans were well aware that Japan was working on biological weapons.
Drop some balloons full of deadly chemicals or viruses on a US city, and the prospects were horrifying.
March 10 saw some Fu-Go balloon bombs damage a site in Washington State, so clearly they were capable of hitting American targets.
The next day, Japan itself was firebombed, with hundreds of B-29s dropping their payloads on Nagoya.
Heinrich Himmler, Hitler's SS leader who would kill himself with cyanide later in the year while in British custody, found himself being replaced as commander of Army Group Vistula on March 20.
Formed to protect Berlin and the very heart of Hitler's regime, Himmler proved a bad choice with his lack of proper military knowledge.
On March 20, he was replaced by Gotthard Heinrici.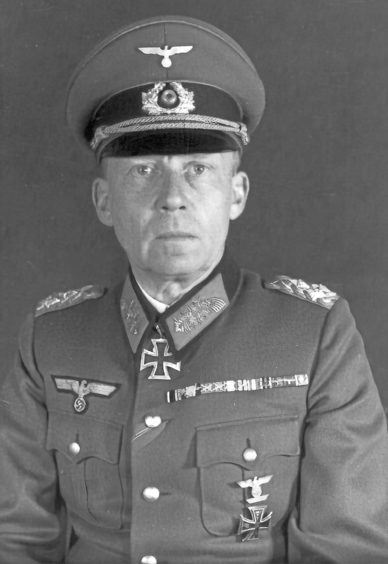 With a wife who had a Jewish parent, Heinrici had only survived because Hitler realised how good he would be.
With the nickname Our Poison Dwarf, he was diminutive but very good at his job.
Recognised as the Third Reich's main man when it came to defending Germany, he would somehow survive the ferocious fighting when the Soviets got to Berlin, and lived till 1971.
When he was captured, he ended up in a POW camp in South Wales, and later would contribute to US Army military expertise.
Mandalay was liberated on the same day he was promoted, Tokyo was firebombed again, and General Patton's troops captured another German stronghold, Mainz.
The following day saw an audacious British air raid on Copenhagen Gestapo HQ, in support of the Danish resistance.
By this point, when Hitler asked his leaders where they were under attack in Germany, he was told they were under attack from everywhere.
The end in sight, it was at this point, in late March, that the Allies decided that the Russian part of their forces should take Berlin.
Some believe that the UK and US decided that it was best to avoid a diplomatic problem, so they were happy to allow the Red Army to be first to enter Berlin.
United States Army General Dwight D Eisenhower focused on the southern parts of Germany, stopping any escape to the Alps and wiping out the last of the Wehrmacht.
The Yalta Conference had already decided that Berlin would be split into four zones of occupation, and now the Red Army was left to take the city itself.
This was just the latest chapter in the Race to Berlin, a competition between two Soviet marshals.
Georgy Zhukov and Ivan Konev were both desperate to get their forces into Berlin first.
Soviet leader Joseph Stalin, always a master at pitching people against each other for his own ultimate gain, had challenged both men to get there first.
Born to impoverished peasants in 1896, Zhukhov had fought in the First World War, later serving in the Red Army during the Russian Civil War.
He rose through the ranks and would win four Hero of the Soviet Union awards.
He also organised the incredible defences of Leningrad, Moscow and Stalingrad, and he became such an icon that he was selected to personally accept Germany's surrender.
On the way to Berlin, however, his forces were ambushed by the Germans, and they had a bloody fight to get into the capital.
The man he was racing against, Konev, was born months after Zhukov, also to Russian peasants and likewise worked his way up with some impressive military feats.
He would also become the first Allied commander to enter Prague after the uprising there, and after the war he replaced Zhukov as commander of Soviet forces.
Later, Konev would lead the Warsaw Pact armed forces and was behind the suppression of the Hungarian Revolution.
Once Berlin was taken, of course, both would allow their men to run riot through the city and beyond.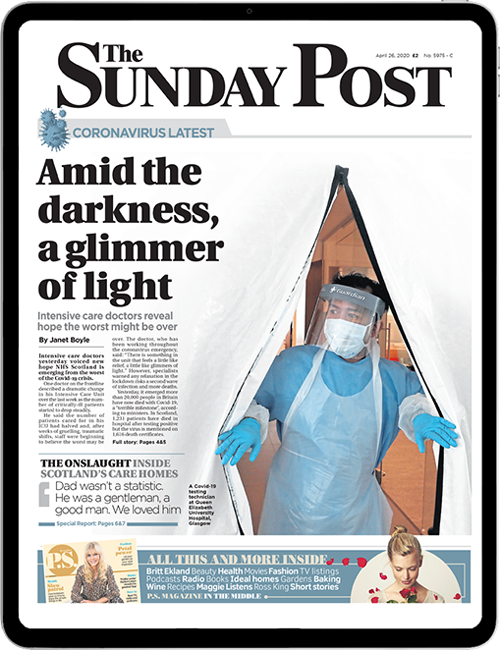 Enjoy the convenience of having The Sunday Post delivered as a digital ePaper straight to your smartphone, tablet or computer.
Subscribe for only £5.49 a month and enjoy all the benefits of the printed paper as a digital replica.
Subscribe