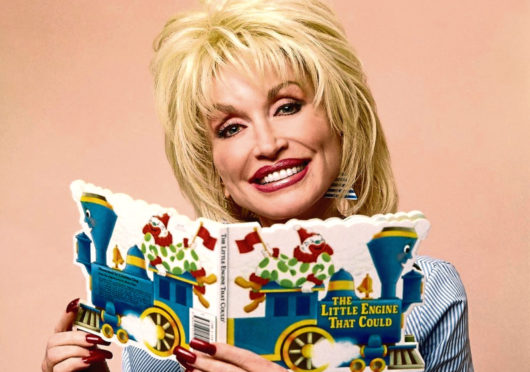 It's times like these when we need good people to come forward and do little things that make life easier for all of us.
Celebrities get a lot of stick for jumping in to grab the headlines during times of tragedy.
One person who has always quietly helped is country legend Dolly Parton.
I've interviewed her loads of times and she's a dream – smart, funny and intelligent. Her one-liners are belting, too.
But she also does a lot of charity work – often to improve children's literacy.
It's a cause she has championed for years – and something she won't let a global pandemic stop her from tackling.
The iconic 9 To 5 singer, 74, has revealed she will be online reading bedtime stories to children every week during the coronavirus crisis. It's going to be called Goodnight With Dolly.
Dolly read a bedtime story on Cbeebies recently – I wonder if she liked it so much she decided to make it a more regular thing.
The series will launch this Tuesday and will run for 10 weeks. Give it a try if you've got kids. Or you just like Dolly. I've been in the house so long I might check it out!
Elsewhere, this sort of time is when celebrities would normally swing into action to stage big fundraisers – concerts, TV specials, that sort of thing.
But how do you do it when you're locked up at home? You can't get everyone together at Wembley for a big concert at a time like this. Well, you could try but it'd be a bit awkward when no one turned up.
It didn't take the entertainment industry long to get around it though, with a special event here in the US.
The first was fronted by my old pal James Corden, who hosted a special edition of his show from his own home. The Gavin & Stacey star broadcast live from his garage in LA and was joined via live-streaming by stars such as Billie Eilish and Dua Lipa, and boy band BTS.
I thought young Billie was fantastic. She is only 18 but has a lot of stage presence for someone her age – and someone broadcasting a performance from her living room!
She performed a song accompanied on piano by brother Finneas O'Connell, and two distractingly cute puppies Maudie and Jem.
James asked Billie how she was getting on.
"Dude, life is very weird right now, for everybody," she said, quite correctly. "I guess we're just living the only way we can. I don't know…it's a weird time.'
James said the purpose of the Homefest: Late Late Show Special was "to bring some joy and some music into your home at what is without a question one of the strangest and scariest moments in all our lives".
I thought James did very well broadcasting from home. He also spoke eloquently about the challenges we all face.
"I've found it tougher than I ever thought I would," he said during the special edition.
"You feel so out of control. It feels so beyond our comprehension, all of it, that I've found I get sort of overwhelmed with sadness in it all.
"It's OK to feel anxious. The best thing we can all do is kind of breathe through that and put our minds in a positive place."
Good words and ones worth listening to. Stay safe, and remember – stay at home!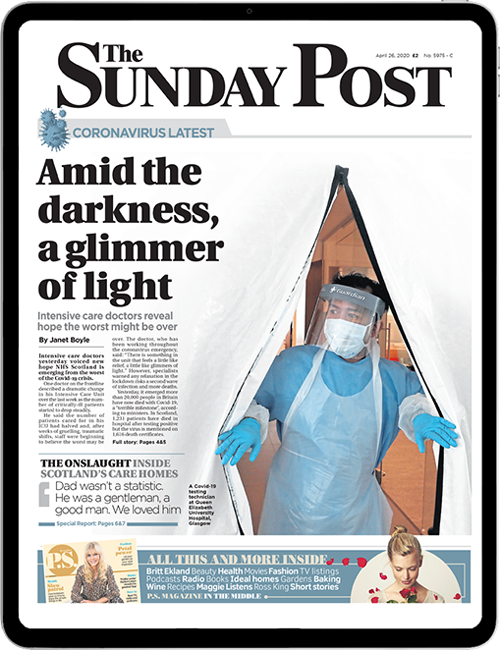 Enjoy the convenience of having The Sunday Post delivered as a digital ePaper straight to your smartphone, tablet or computer.
Subscribe for only £5.49 a month and enjoy all the benefits of the printed paper as a digital replica.
Subscribe