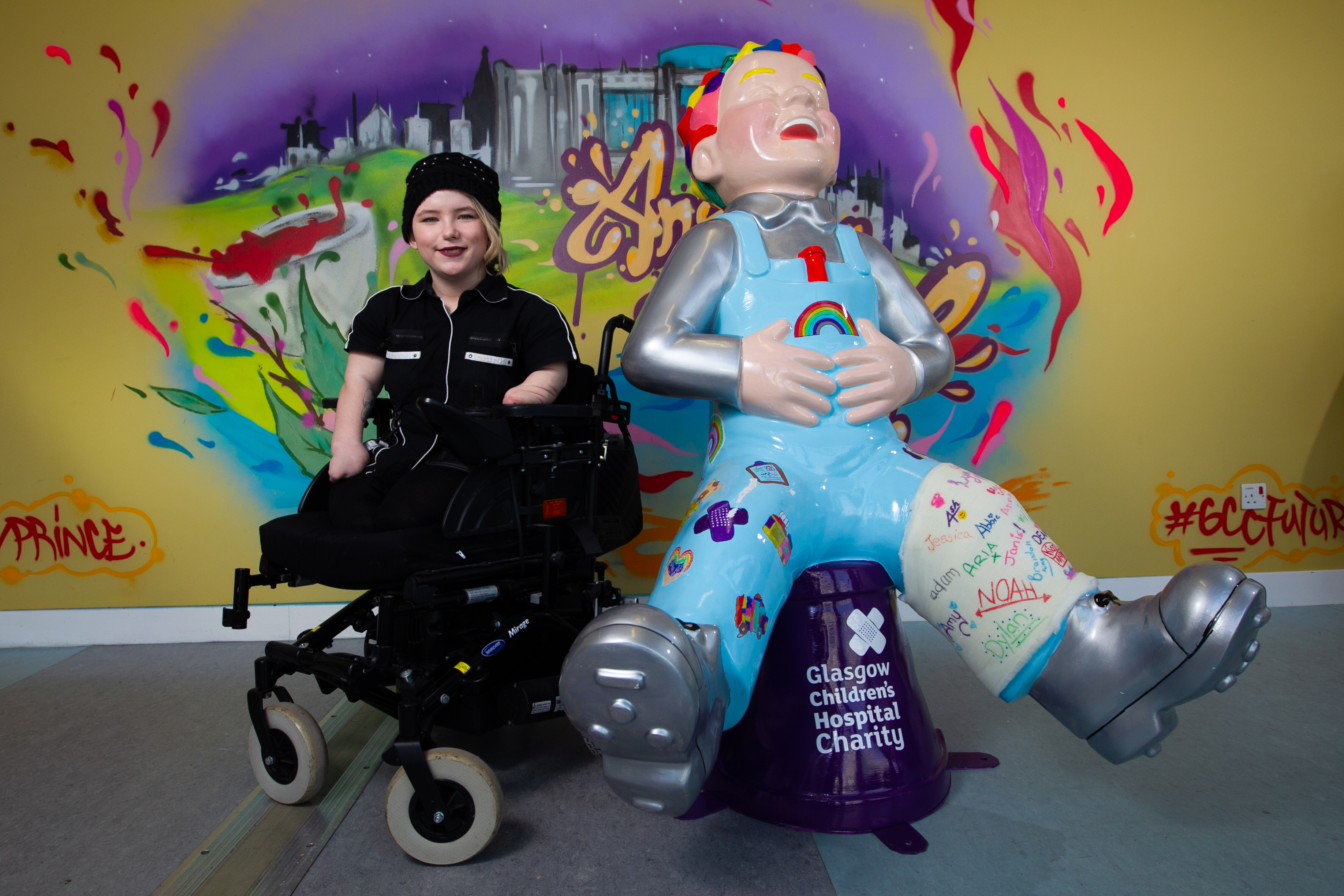 TAYLOR MCTAGGART is clearly a determined young woman, and clearly determined to keep surprising people.
Despite losing her limbs as a baby, she was the first pupil in her nursery to write her name.
And just days after having an operation on her leg, she wrapped a towel round it so she could take part in a gymnastics competition – and won.
"It wasn't even a disabled competition," said Taylor.
"And I couldn't have been happier, not just with the trophy, but because I love doing things that people don't expect."
Now the talented teenager intends to surprise again with her specially designed Oor Wullie as she joins other artists decorating our army of Wullies before this summer's nationwide fundraising Bucket Trail.
Inspirational Taylor, 18, from Glasgow, became a quadruple amputee at five months old after contracting meningitis.
She developed a potentially deadly strain of the virus, meaning doctors had to remove her limbs to save her. "At one point, I was only given days to live," Taylor said.
"Of course, I was so young I don't remember, but mum still talks about it.
"The doctor came out and said: 'I have good news and bad news'. My mum said: 'What's the good news?' and the doctor said: 'We can save your little girl'.
"My mum said, as far as she was concerned, there was no bad news then.
"If amputating my limbs would save me, it wasn't bad news. She would have done anything to save me."
Taylor was diagnosed with meningococcal meningitis and septicaemia. Doctors had to amputate her hands and feet. They were able to save one pinky finger.
After spending her first year in the Royal Hospital for Sick Children at Yorkhill, Glasgow, Taylor was eventually allowed home.
But, even in the early years, she never allowed her disability to hold her back. "I'm very determined," she said. "If I can't do something the first time, I will keep at it until I can.
"People often ask me how I cope without hands and feet, but the truth is I don't know what it's like to have them.
"Since I was very young I've always found my own way, like using a mop to turn lights on and off. There's always a way.
"This is normal for me. I don't even see myself as disabled. In fact, sometimes I forget."
Taylor is now a talented gymnast, swimmer and boccia player, and an art student at Glasgow Clyde College. She has already completed a portfolio of superb sketches and paintings – and is looking forward to seeing her first published work in a comic this week.
Taylor developed a passion for drawing aged two, and since then has spent every spare minute drawing in her sketchbook.
"I started out with lines and doodles, like any toddler," she said. "But as I got older, I got better.
"I moved on to drawing people.
"And through my teenage years it turned into cartoons and comic book-style characters.
"Being disabled is no barrier to doing what you want to do. If you want something, just go for it."
Now she is set to give Oor Wullie an artistic makeover – with a unique Taylor-made design.
The teenager will add her own illustrations to one of the lifesize statues of the nation's favourite son for Oor Wullie's Big Bucket Trail, which will see more than 150 sculptures go on display in Aberdeen, Dundee, Edinburgh, Glasgow and Inverness from June to September.
They will later be auctioned off to raise millions of pounds for charities.
Taylor, who has spent much of her life in hospital, is delighted to have a chance to give something back to Glasgow Children's Hospital Charity, as well as Edinburgh Children's Hospital Charity and The Archie Foundation, which together look after nearly half a million youngsters every year.
"As a child, hospital can be a scary place, but the charities the Bucket Trail is supporting make it as comfortable and enjoyable as possible. It's nice to be able to do something to help others like me."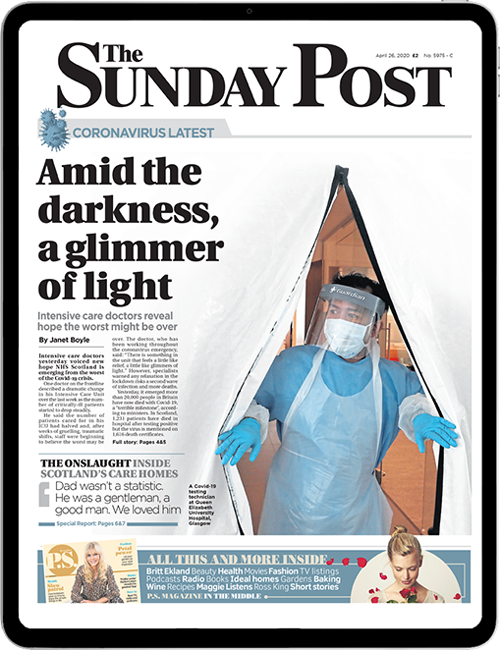 Enjoy the convenience of having The Sunday Post delivered as a digital ePaper straight to your smartphone, tablet or computer.
Subscribe for only £5.49 a month and enjoy all the benefits of the printed paper as a digital replica.
Subscribe