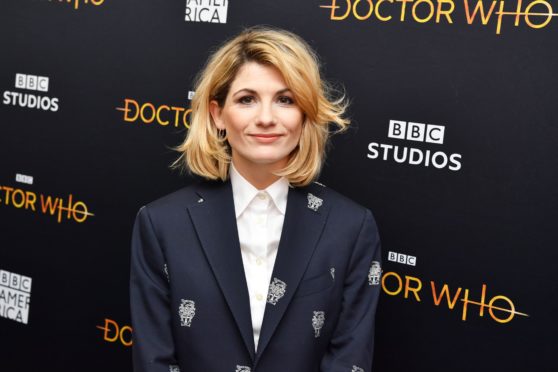 Actress Jodie Whittaker transformed into The Doctor while self-isolating to deliver a heartwarming message to her fans.
Jodie recorded a reassuring video for Doctor Who's official social media channels to tell watchers "things will be alright" because "darkness never prevails".
The 13th Doctor had a few useful tips for fans of the long-standing BBC One drama to help them survive the current coronavirus outbreak.
Incoming transmission. #MessageFromTheDoctor #DoctorWho pic.twitter.com/WRTROxWRQy

— Doctor Who Official (@bbcdoctorwho) March 25, 2020
In her Doctor voice, she said: "One, remember, you will get through this and things will be alright, even if they look uncertain. Even if you're worried, darkness never prevails.
"Two, tell jokes, even bad ones. Especially bad ones. I am brilliant at bad ones!
"Three. Be kind. Even kinder than you were yesterday. And I know you were super kind yesterday!
"Look out for each other. You won't be the only one worried.
"Talking will help, sharing will help. Look out for your friends, your neighbours, people you hardly know. And family. Because in the end we're all family.
"Four – listen to science. And listen to Doctors. Right? They've got your back.
"Five – stay strong, stay positive. You've got this. And I will see you very soon."
One fan who responded to the video said: "This is really, really lovely. We all needed this. Thanks Jodie."
Another fan thanked her for the message of hope, and said it was "so needed in such uncertain times".
After season 12 of the iconic sci-fi show left viewers shocked, it's rumoured season 13  will begin shooting in September, with Jodie making a return to screens in autumn 2021.